Here is a video showing you how to add a pre-chat form to the visitor widget.
You can use the Pre-Chat Form to ask your visitors questions before the chat begins.
Go to Admin at the bottom of the left-hand sidebar.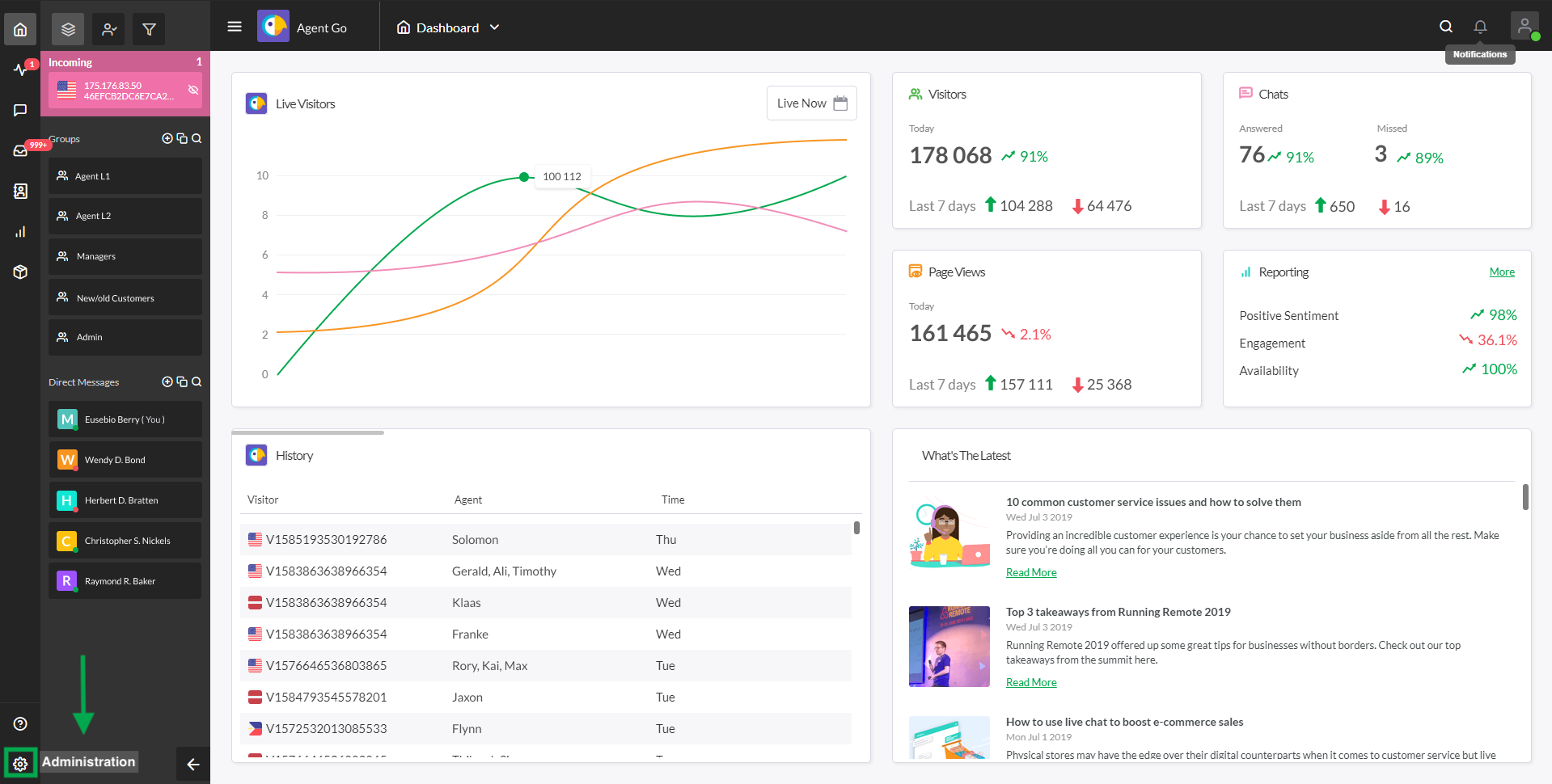 Select the Chat Widget option on the left-hand side menu.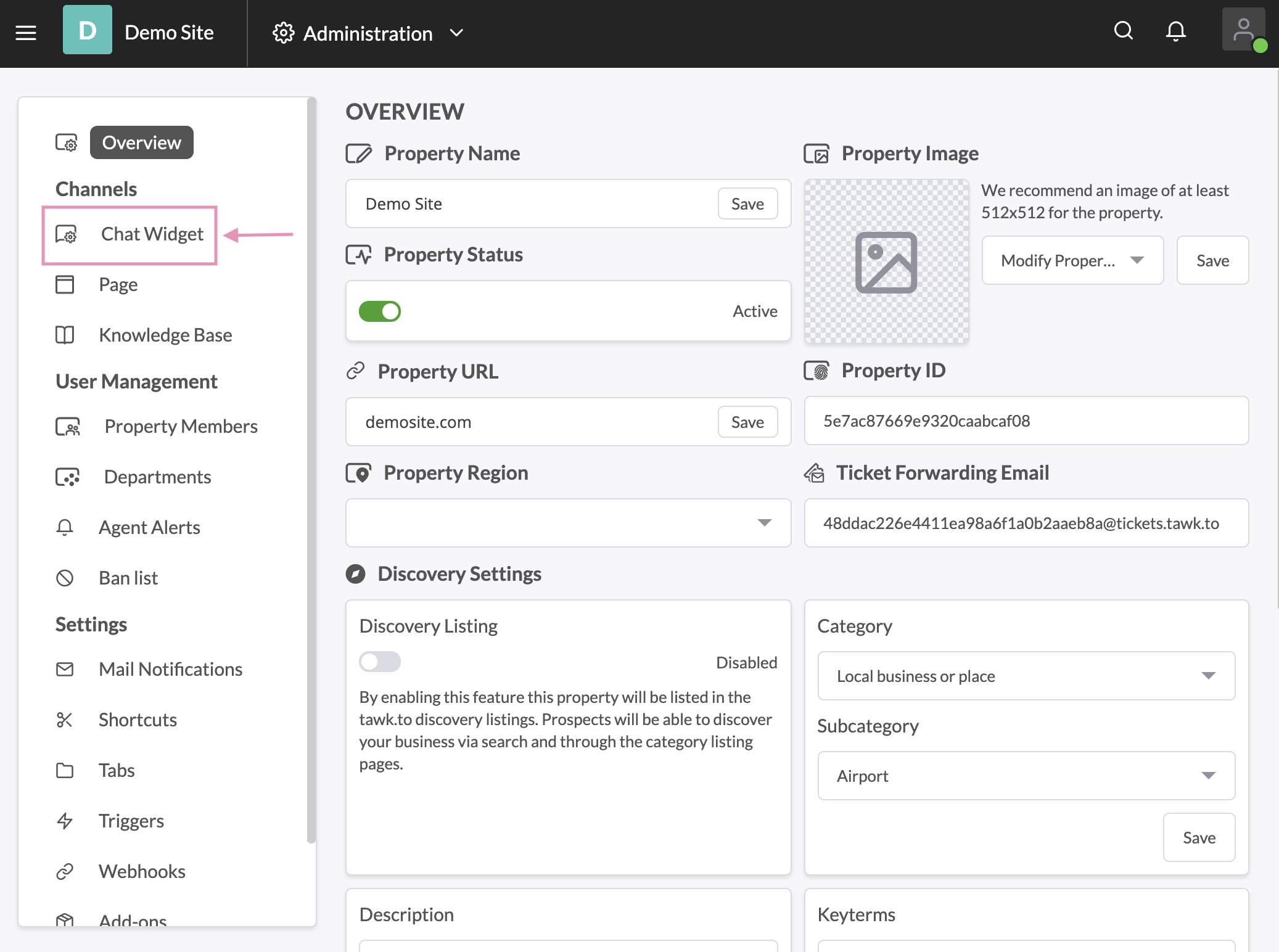 Click Edit Content in the Widget Content menu.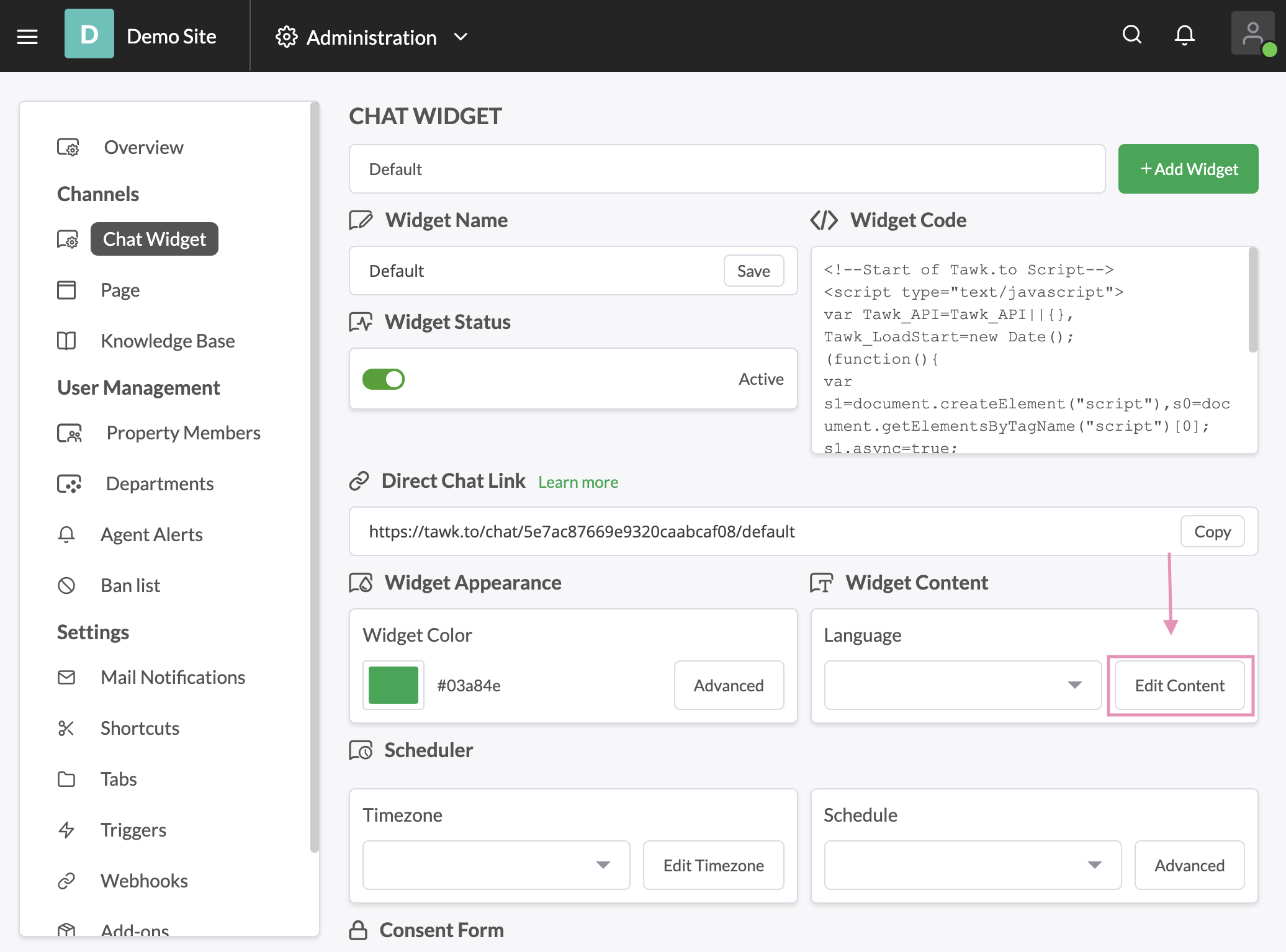 Select the Pre-Chat Form radio button, then click the "Switch" from off to on.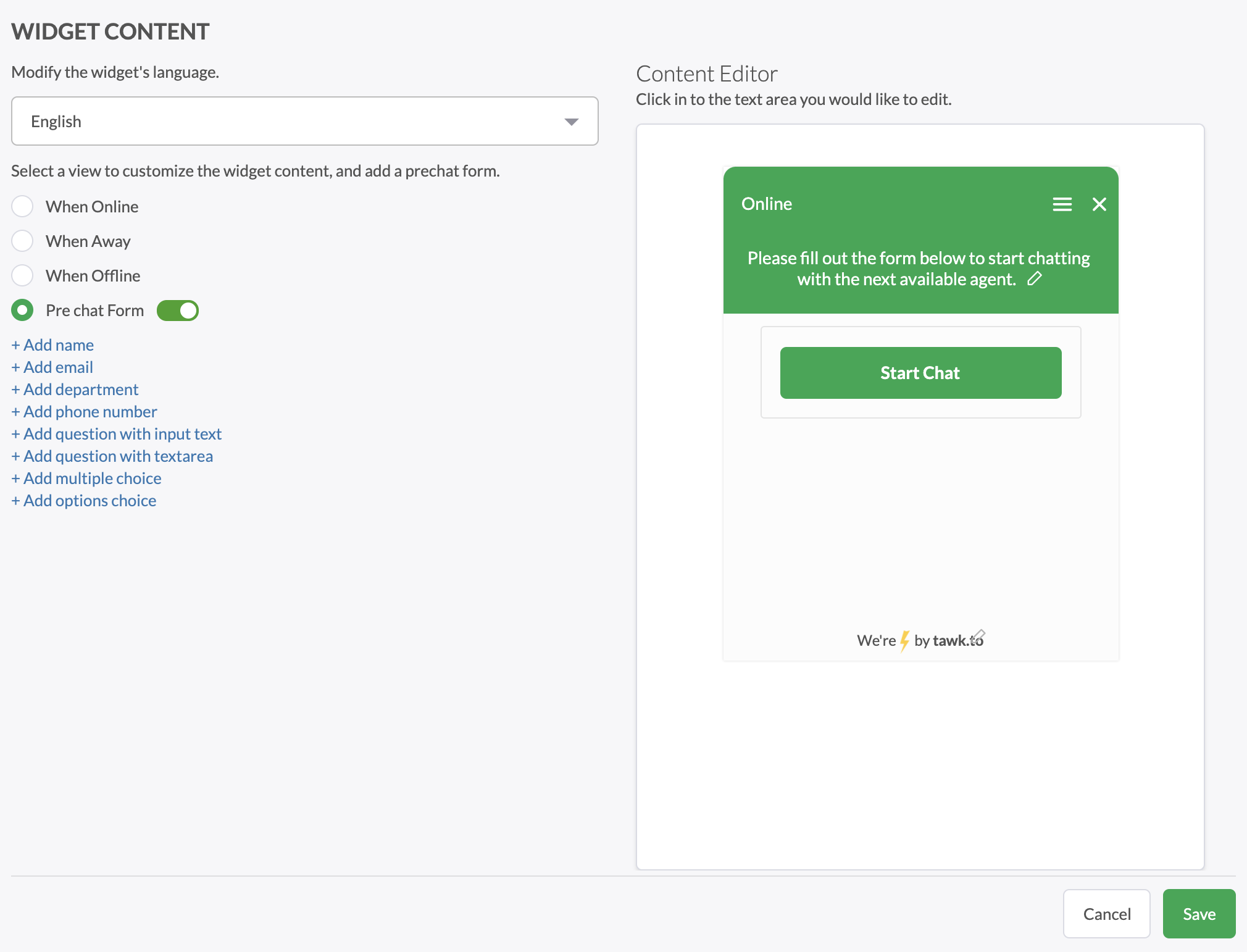 Once you have clicked the On Switch you can add the fields you would like to have in the Pre-Chat Form.
You can make any field required by clicking the little grey asterisks at the top right of the field.
You can edit the text for each field by clicking the pencil icon above each field.