Here is a video showing you how to Customize the Visitor Widget and Attention Grabber
To Enable the Attention Grabber, Follow These Steps:
Go to Admin at the bottom of the left-hand sidebar.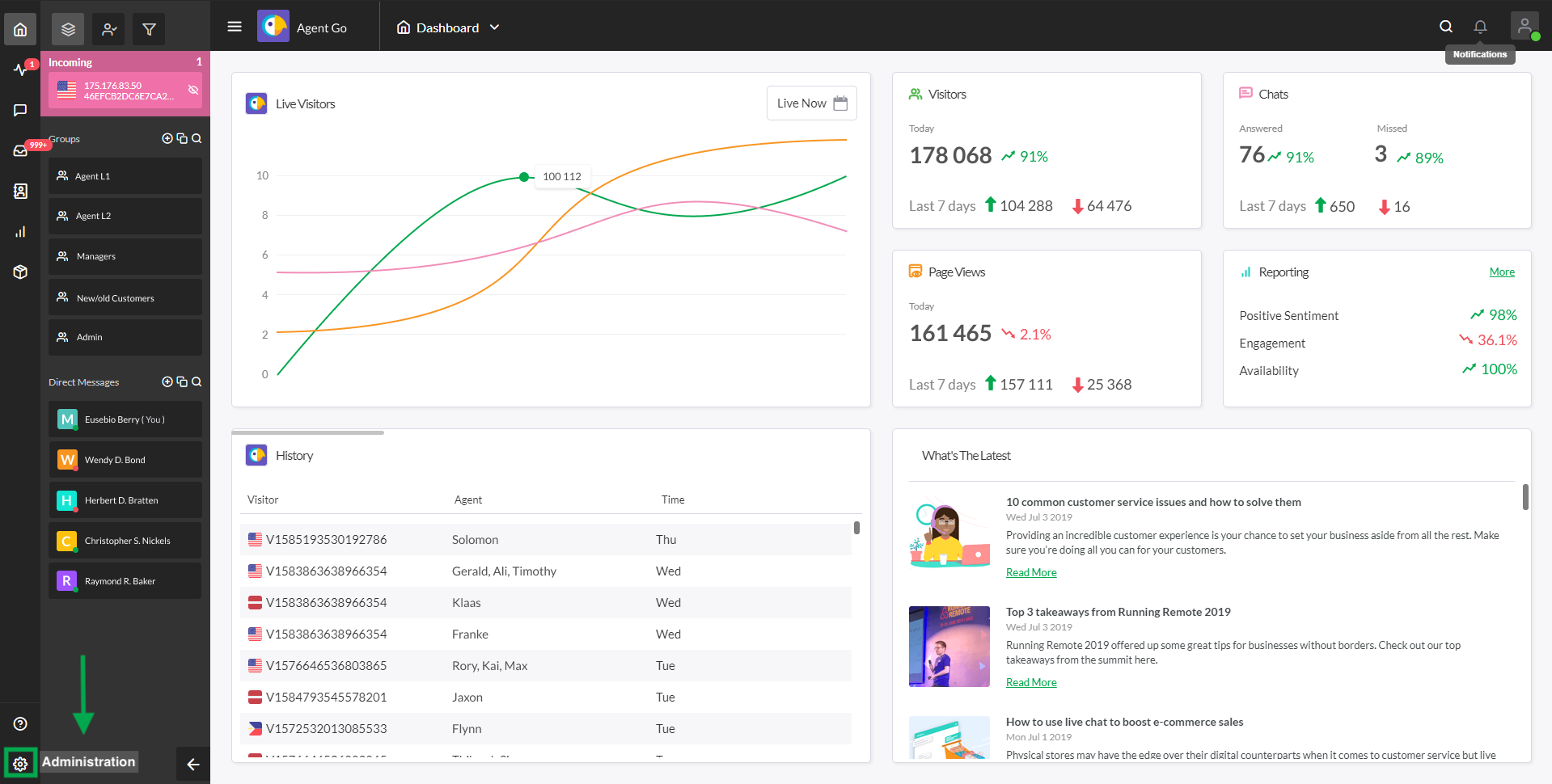 Select the Chat Widget option on the left-hand side menu.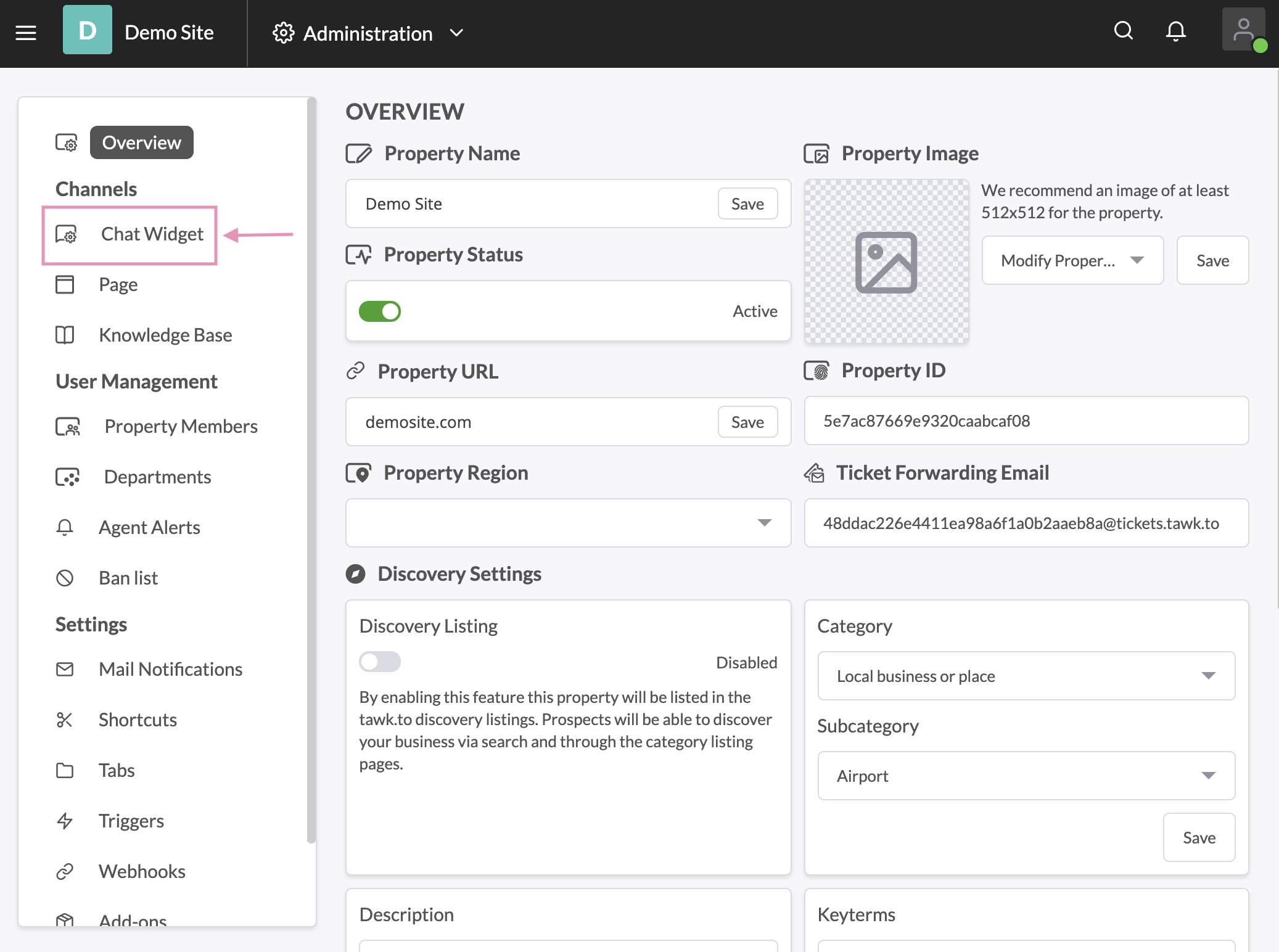 Click Advanced in the Widget Appearance menu.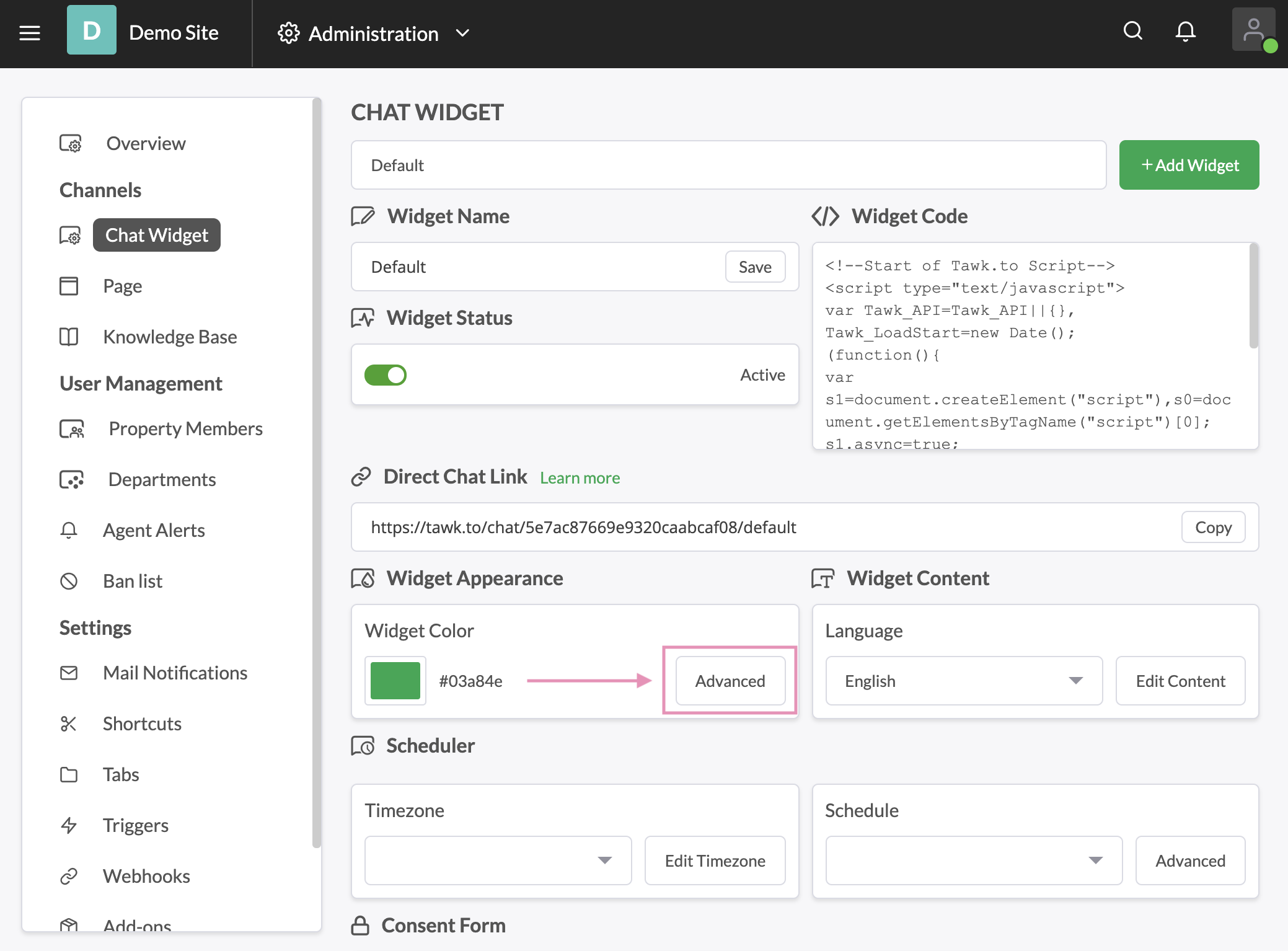 In the appearance section scroll down until you see the Attention Grabber on/off switch. Turn the switch to On by clicking on it. You will then see the options for the Attention Grabber Message.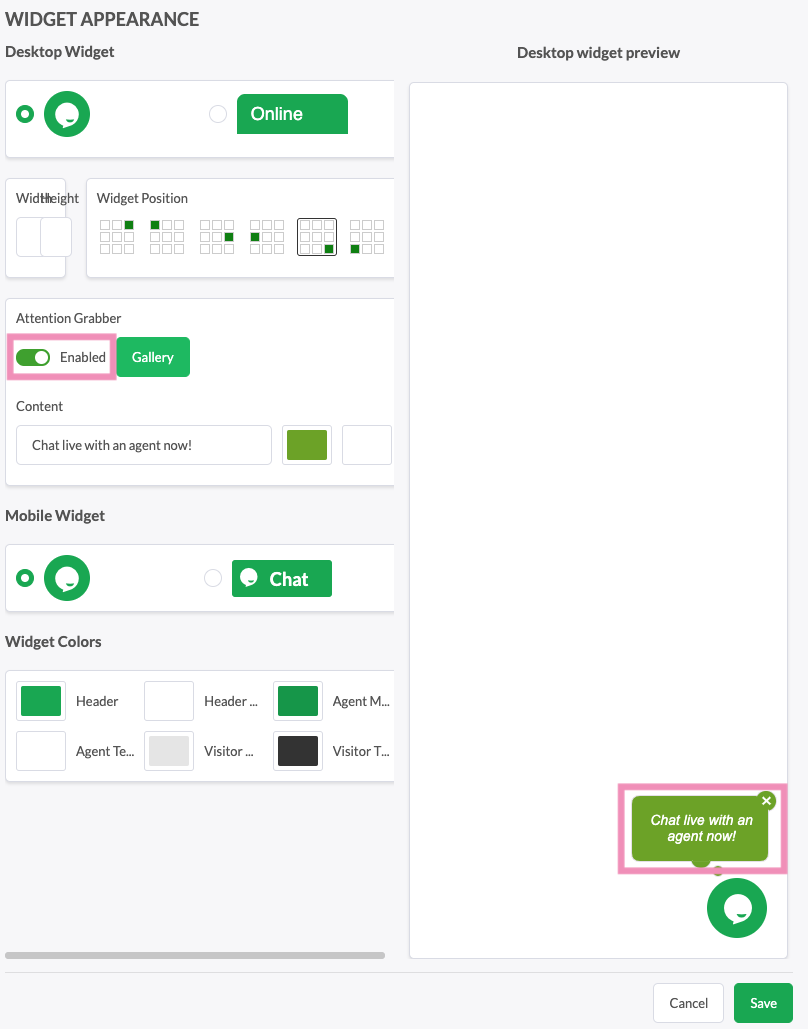 Choose the colors you would like to use in the Attention Grabber Message. Enter the text you would like displayed. Click Save when you are finished making changes.
You can also choose to select a Bubble from our Gallery of  Bubble images by clicking the Green Select from Gallery Button. NOTE: You can not edit Bubble images from the Gallery. You can even choose to Upload Your Own Image! Just Click the Green Upload Image Button.