Here is a video showing you how to customize the visitor widget that appears on your website.
To change the way the Visitor Widget appears on the pages of your website Follow These Steps:
Go to Admin at the bottom of the left-hand sidebar.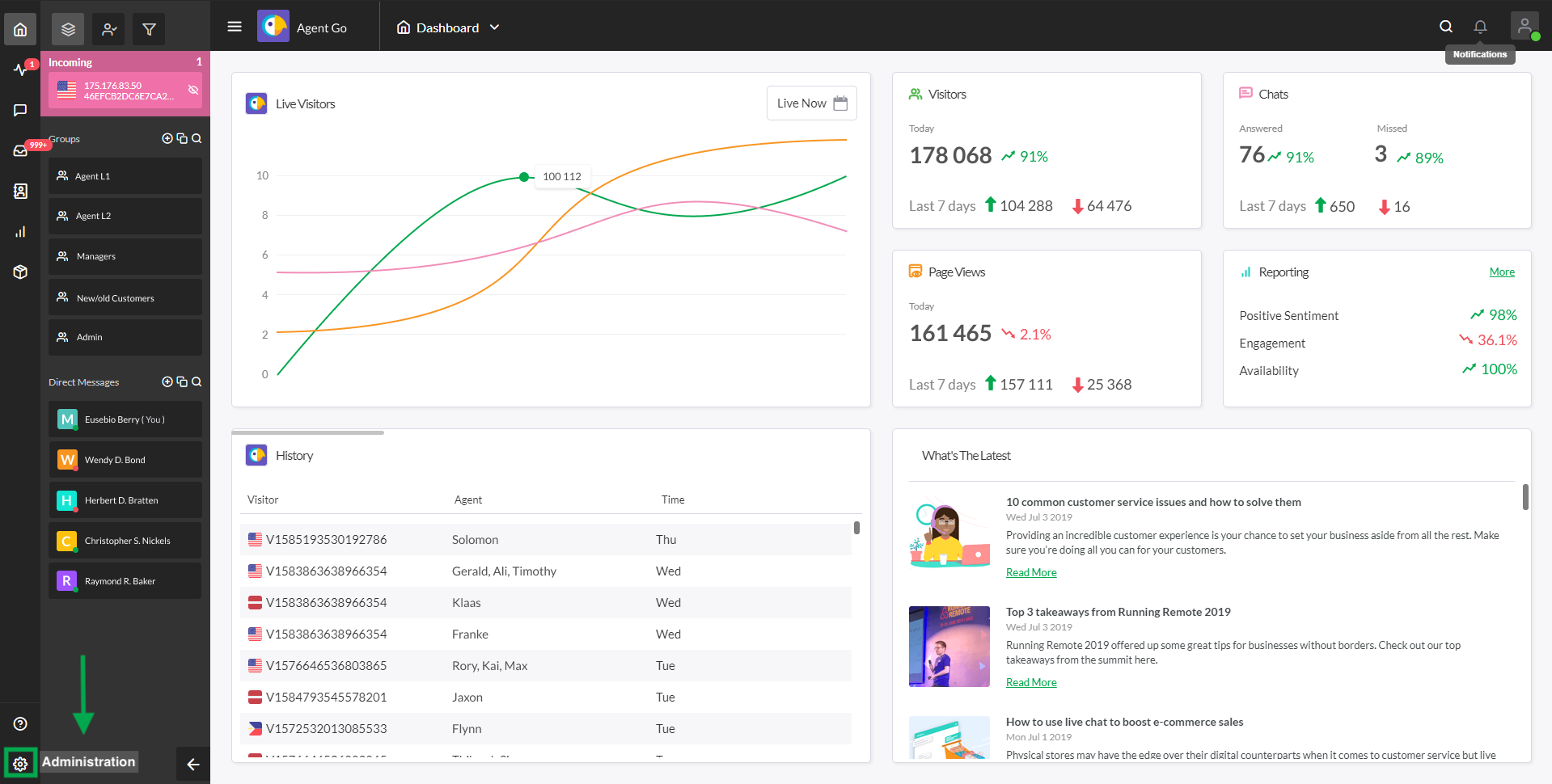 Select the Chat Widget option on the left-hand side menu.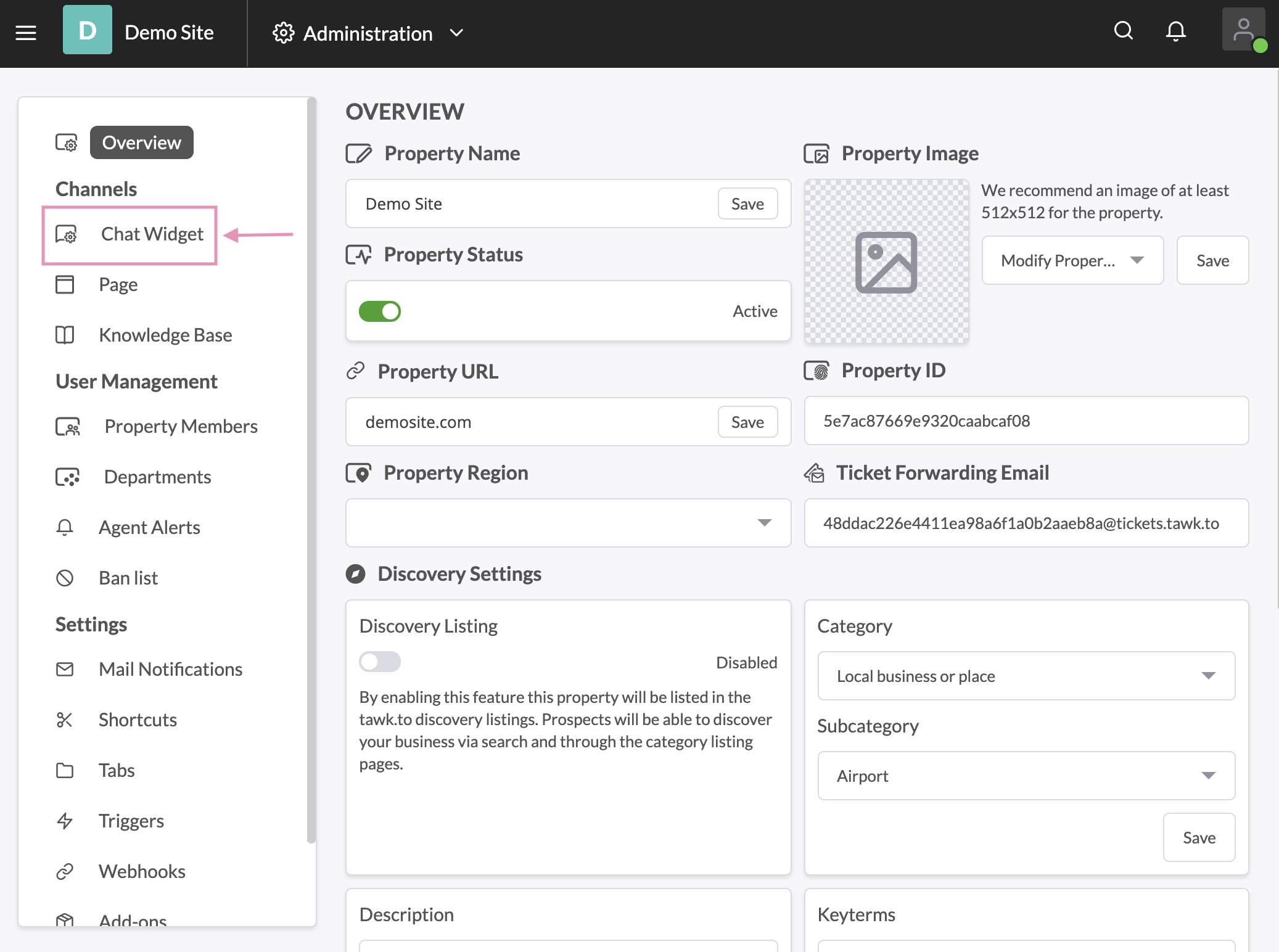 Click Advanced in the Widget Appearance menu.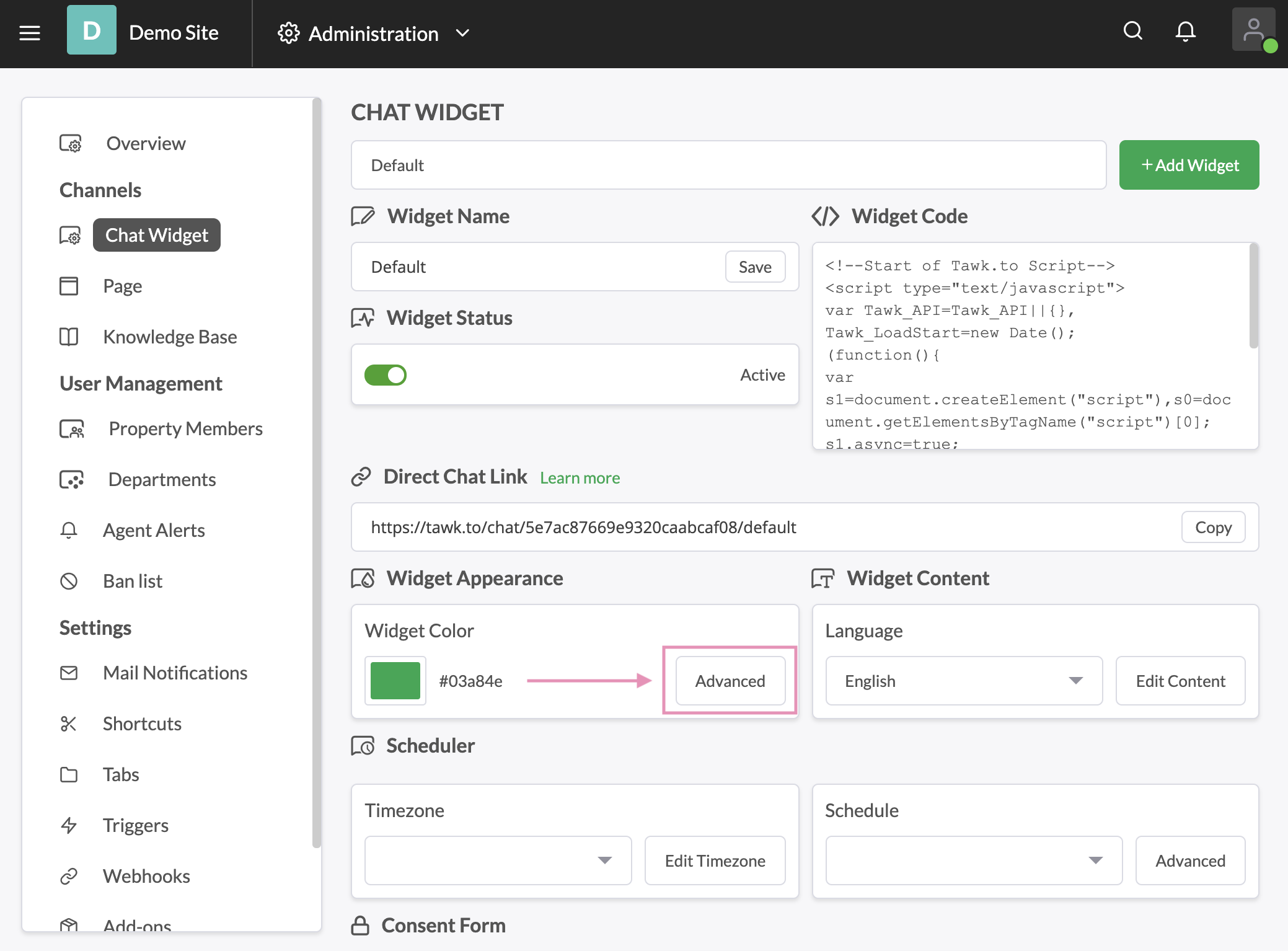 Edit the settings to suit your website. Click the Save button when finished.