We're excited to announce the beta release of Knowledge Base – a free customizable and hosted Help Center that both your team and customers are going to love.
By allowing users to search and find answers themselves everyone wins:
– Your customers find what they are looking for, on their terms, at at time that suits them.
– Your team get to focus on the customers that really need help, or that a help article can't solve.
Being where your customers are is just as important as helping customers with the right tool.
tawk.to is the world's #1 most widely used live chat software, so we understand the value of a conversation, though sometimes being able to solve a problem with a written guide enriched with screenshots, or an embedded video results in a better CX.
Ultimately, what's best for customers, ends up being what's best for your business.
So, what's a Knowledge Base?
At its core, a Knowledge Base is an efficient way to create and categorize help articles so that your customers can easily find answers. It's designed to help customers, help themselves.
You have probably used our own Knowledge Base when searching for answers about tawk.to, to check out a working demo click here.
Can I customize the design?
The colors, fonts and content are all completely customizable to suit your brand, here's what our KB looks like: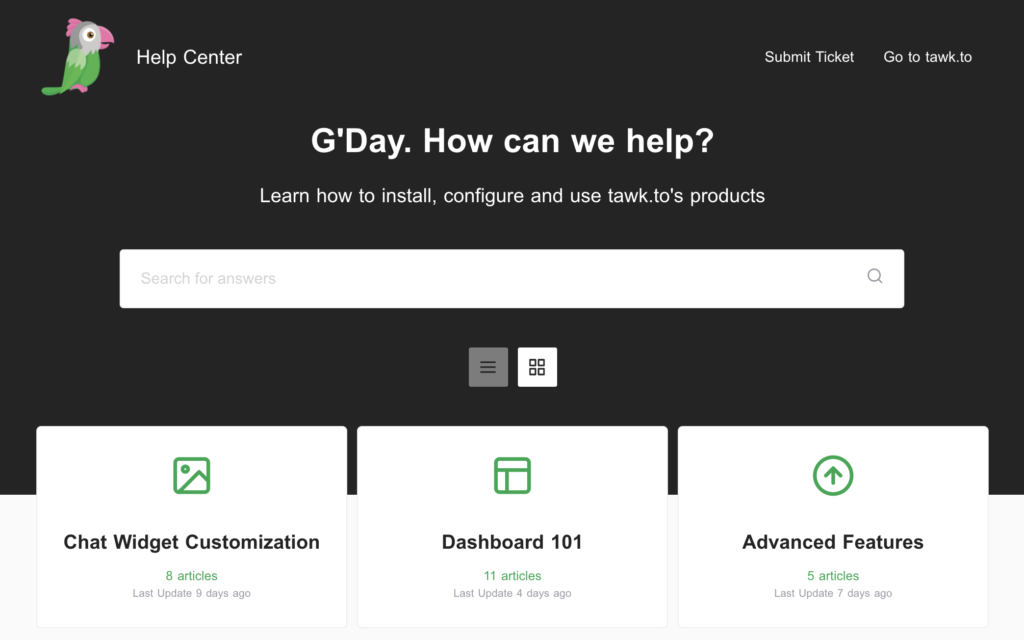 Built on top of a powerful block based article builder, publishing media rich articles is as easy as dragging and dropping content to position.
How easy is it to create article content?
Creating content is as easy as drag and drop, then you can categorise and sort content on your hosted portal to make it very easy for your customers to find answers quickly.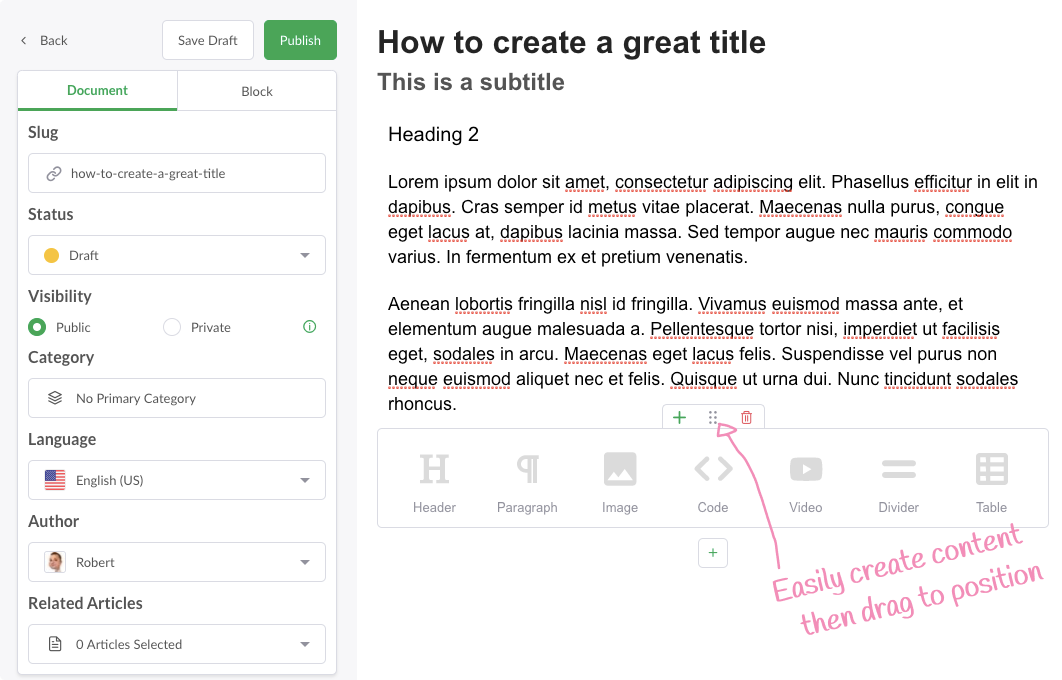 To view a more detailed walk through check out the video below:
If you watched the video above, you can now see how easily it really is to create help articles that your customers are going to love.
But how do you know what type of content your customers are searching for? Read on..
Gain insights into what your customers are searching for
Within the reporting section you have access to detailed reporting, you can track every search that a customer makes within your Help Center, which will help you gain the insight you need to create new content to better help customers.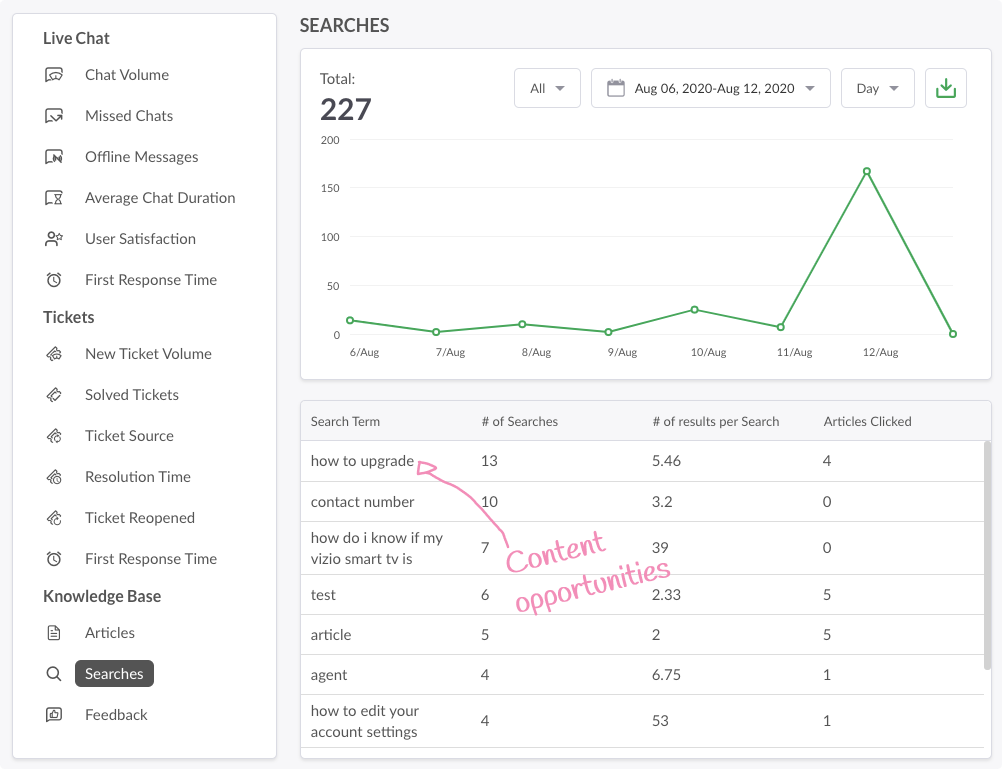 So how much does this new feature cost?
Free.
Not Freemium.
Not kind-of-free. Not sort of free.
Just 100% free.
How can this be free?
The tawk.to model has always been to build completely free products for businesses to get closer to their customers, then if you need our help to assist we offer services like Hired Chat Agents and Virtual Assistants from as little as $1/hr.

We also generate revenue from a small % of customers that wish to remove the "Powered by tawk.to" branding for a small fee, but you are by no means obliged to do so.

You can create an unlimited number of individual hosted Help Centers, as many articles as you wish, and there is nothing to pay.

We know the model is different, but it works.

There are over 5 Million business users globally that use tawk.to products every day, to communicate with billions of end consumers.

We're excited to see what you do with Knowledge Base!

Sign in to your dashboard to give it a spin! Or if you're new to tawk.to, you can create a completely free account here.

Ps: We are also about to release a new chat experience that will allow you to integrate help articles directly in to your existing chat widget, and configure the widget to display help articles when you're away or prior to allowing visitors to chat. Stay tuned, more next week!