Want more thumbs up in chat?
Going the extra mile in chat can turn your visitors into customers and your customers into loyal fans. Here are a few strategies our support team relies on to make every chat a great one at tawk.to.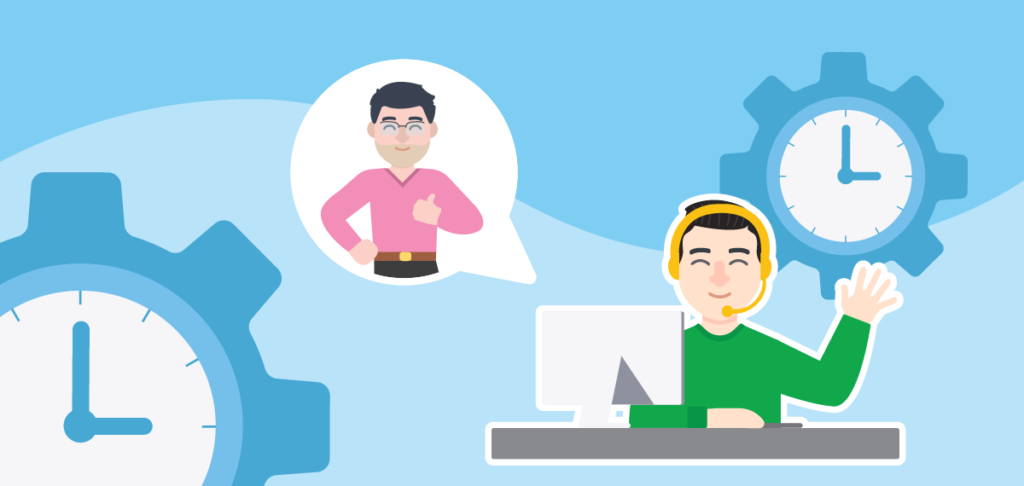 1 – Show customers you value their time
If you want to show customers you value their time, practicing a few simple yet easily-overlooked courtesies can make all the difference.
Ask first
Archie Delgado, Quality Assurance Specialist at tawk.to, recommends requesting the customer's permission to be placed on hold when you need more time to investigate a solution. "If they agree, thank them before placing them on hold," he says. Then, "when you get back to them, thank them once more for waiting."
Keep it short
When it comes to the ideal response time, the tawk.to team has found the sweet spot to be within the first two minutes. Do your best to get back to customers within that time, Archie recommends. Then, if you believe it will take longer than 2 minutes to resolve an inquiry, let the customer know you're still working on a solution.
Be ready with the answers
A searchable Knowledge Base gives you a way to make tutorials, guides, instructional manuals, and other resources available. Both customers and in-house team members can find fast facts and in-depth answers in your widget, in live chats, and when responding to ticketing emails.
Tabs let you organize and call up web pages, online forms, documents, customer details, past chats, and even webpage URLs, making it easy to take the next step, solve a problem, or share resources directly in the chat.
Use a shortcut
Archie recommends using a global shortcut to ask for more time when needed. A global shortcut is a "canned" message template you can add to the chat for any property by entering the shortcut title preceded by a slash.
For example, you could set up a shortcut called "more-time" to let customers know it will take a few more minutes to find the answer. To use the shortcut, you would type /more-time to auto-populate the template into the chat. Then, personalize your message for the customer and inquiry.
Learn more about global shortcuts here: Creating and managing global shortcuts
Use these shortcuts to respond faster in chat: Respond to chats quickly with these shortcuts – tawk.to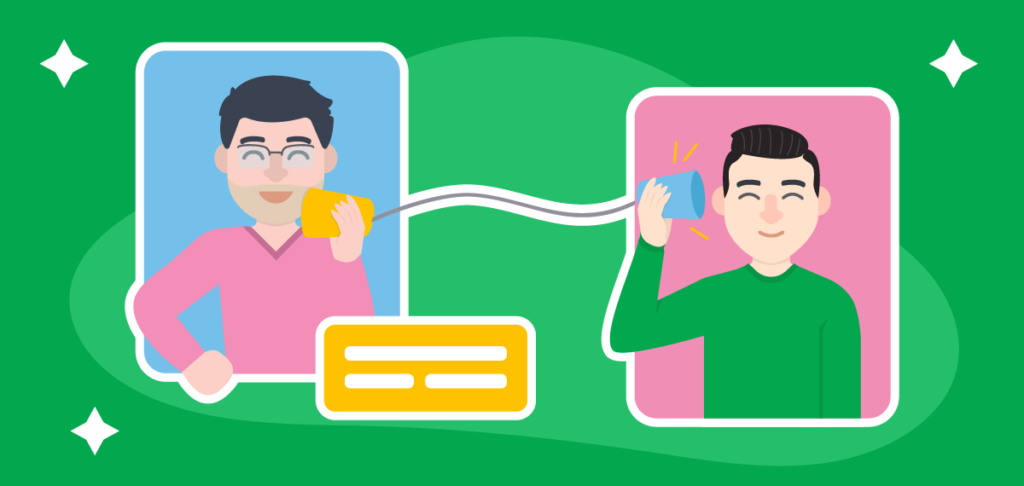 2 – Take more time to listen
Who wants to be rushed or cut off? No one, ever. End a chat too quickly, and a customer may find themselves starting over from scratch, pushing their workday later, or watching their plans to complete other, potentially more important tasks, go up in smoke.
This is where your team has an opportunity to shine. Give your customers the time they need to fully explain a problem, find a last detail, or even get their microphone to work. We've found that our customers not only appreciate the patience of our agents— they also take the time to thank them for it in the chat.
If your team requires more information to resolve an issue, consider offering a form or checklist that makes it easy to submit their details. Then, turn your chat into a ticket to continue the conversation with the team member best qualified to help.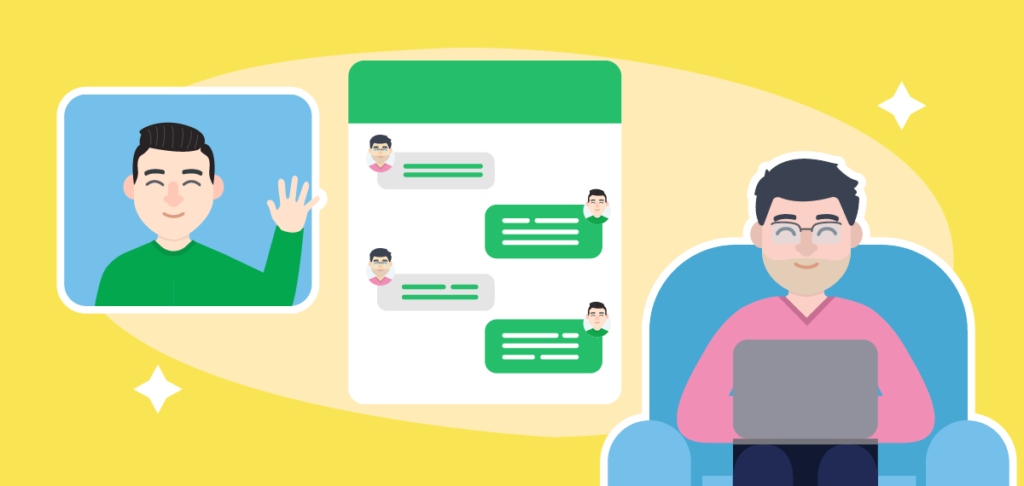 3 – Take your conversation to the next step
Be Human
Get in tune with your customers and separate yourself from the bots. Archie suggests asking yourself if you empathized with the customer when there was an opportunity to do so. Next, ask yourself if you acknowledged any humorous or other sentiments the customer expressed. For example, you might say, "I understand how ______ might be confusing. I'm happy to walk you through the process."
Offer a video or screensharing call
Sometimes a customer needs to see a solution to fully understand it. A Video or Screensharing call lets you demonstrate products, offer remote consultations and guide new customers through websites, platforms, and processes.
Cover all the bases
Did you answer all of the customer's questions and concerns? Did you offer further assistance? Take a moment to make sure all questions are addressed before ending the call or chat and be sure to ask the customer for any additional details you will need to assist them.
Make follow-up easy
Offer one or more ways to follow up post-chat so you can make sure any issues are resolved and customer needs are met. This is another place Global shortcuts come in handy; use them to offer appointments for one-on-one help or strategy calls.
For example, by creating a "calendar" shortcut with a link to your personal scheduler, you have a quick way to auto-populate a calendar invitation into any chat. Then, simply personalize your message and hit the send button.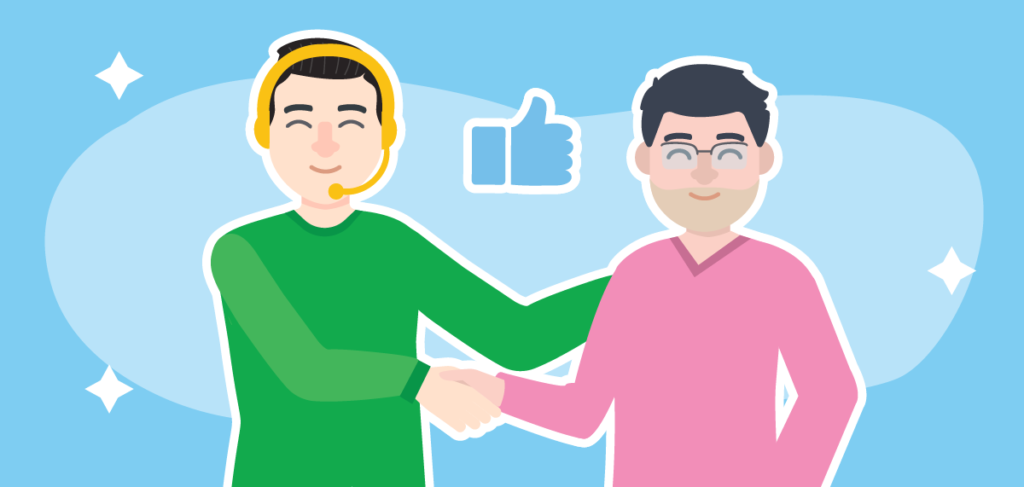 What you can guarantee
While it's always possible to increase customer happiness, there's no way to guarantee a thumbs up in every chat. Even if your team delivers consistent five-star service, some customers may not be a good match for your business. Others may be unhappy with the answers you can provide today.
Yet there is something you can guarantee — integrity. Going above and beyond the norm to show respect and consideration for every customer, no matter where they are, what they will buy, or how much they can pay creates a win with every chat — for your business, your reputation, and your customers.