How you onboard your Virtual Assistant (VA) can make the difference between delegating sooner and being tied up for weeks with additional training.
How can you give your VA a strong start as a new member of your team? We spoke with Aldie Pileña and Fatti Abinal from tawk.to's Human Resources (HR) department to hear what they've learned after working with hundreds of VAs in tawk.to's monthly subscription service.
Keep reading to learn how you can get new team members up and running quickly — whether your VA assists with administration, IT support, or another specialized role.
Simplify with systems
Our life is frittered away by detail… simplify, simplify.

— Henry David Thoreau
Setting up systems and tools from the beginning saves you time and streamlines the entire onboarding process, says Fatti. For example, you can use pre-made templates for contracts and emails. You can set work times with an automated scheduling system. And you can keep communication simple by using only the channels that work best for your business.
Once a client has chosen a VA and requested their preferred days and hours, the HR team sets up a weekly schedule for the new team member. The VA receives a welcome kit with company information and guidelines for work along with instructions for logging work times and sending in daily activity reports. The VA also receives a tawk.to email address and, if requested, a phone number for international calling, so it's easy to stay in touch.
Be proactive
If you fail to plan, you are planning to fail!

― Benjamin Franklin
Knowing how success is measured from the start helps to keep the VA's efforts aligned and focused, says Fatti. And understanding the role they play in meeting the client's goals gives them a sense of belonging. She's found that when a VA can see their accomplishments and the difference they make, it provides a motivation that's typically reflected in the VA's behavior and productivity.
During recruitment and onboarding, the tawk.to HR team assists clients with time-saving tools for setting expectations, metrics, and goals.
The tawk.to team also guides VAs to be proactive during their onboarding. "We encourage the VA to reach out to the client first and let them know how excited they are to be helping," says Fatti. "We also use a daily productivity report to measure and track the efficiency of the VA and alert them if there's any need for improvement."
Set clear expectations
Exceptional leaders are fearless in setting expectations in clear language.

— Alan Willett, Author
Sharing clear goals, metrics, and expectations allows you to measure your VA's progress toward daily and long-term goals.
Aldie suggests listing all the tasks you want to delegate. Then, pick the ones your VA can do best. Set clear deadlines and timelines. And follow up in your preferred communication channels.
"We encourage clients to set Key Performance Indicators and we provide daily reports." Each report contains a summary of hours worked and KPI tasks completed that day. "Some clients even give bonuses to their VAs when they feel like the VA went the extra mile," she says.
Over-communicate
The biggest problem in communication is the illusion that it has taken place.

— George Bernard Shaw
When Fatti speaks about over-communication, she's not talking about hour-long phone conversations or inboxes overflowing with email. Her focus is on keeping team members updated, encouraged, and accountable.
"Here at tawk.to, we don't just ask the VAs to overcommunicate — we lead by example. We over-communicate with them. And in response, they keep us posted on every activity and update."
The tawk.to team checks in regularly with each client and VA to find out how everything is going and what support is needed. In return, the VA is expected to offer daily updates for both the client and tawk.to.
All subscribers to our monthly Virtual Assistant Service receive a daily summary of their VA's completed activities. Each End of Day Report can be customized to include the tasks that matter most to your business.
Learn more about the End of Day Report here.
The tawk.to team also encourages the clients to reach out to their VAs and the HR team with any wins, updates, questions, or concerns they have.
Establish trust
The glue that holds all relationships together–including the relationship between the leader and the led–is trust, and trust is based on integrity.

— Brian Tracy
Trust doesn't develop overnight, says Fatti. It must be planted in the beginning and then grow and develop. "When there is trust, the VA will work with confidence and to his or her maximum capabilities."
Fatti encourages new clients to stay in constant and open communication with their VAs as they develop more autonomy: "Guide them and offer opportunities for development.
Another way to build trust, says Aldie, is to encourage collaboration with your VA. "All the VAs that we're hiring are professionals in their fields. And collaborating with them, hearing out their ideas, and giving them freedom to make their own decisions will really help."
Build a positive work culture
Culture is simply a shared way of doing something with a passion.

— Brian Chesky, Co-Founder, CEO, Airbnb
Workplace culture can make or break a team — even one that's virtual.
Focus on the positive by getting to know and appreciate your VAs' strengths. Look for places they shine and keep an eye out for new ways they can contribute. Are they ultra-organized? Do they have a gift for conversation? Or do they excel in video editing?
"Being aware of their weaknesses can also help you determine which kind of tasks to assign," says Aldie. She recommends first delegating tasks in the areas of your VA's strengths. Then, you can look for opportunities for mentorship and growth.
Finally, there's more to life than the office. "If you want to go the extra mile, ask your VAs what they do outside of work and build rapport with them," suggests Aldie.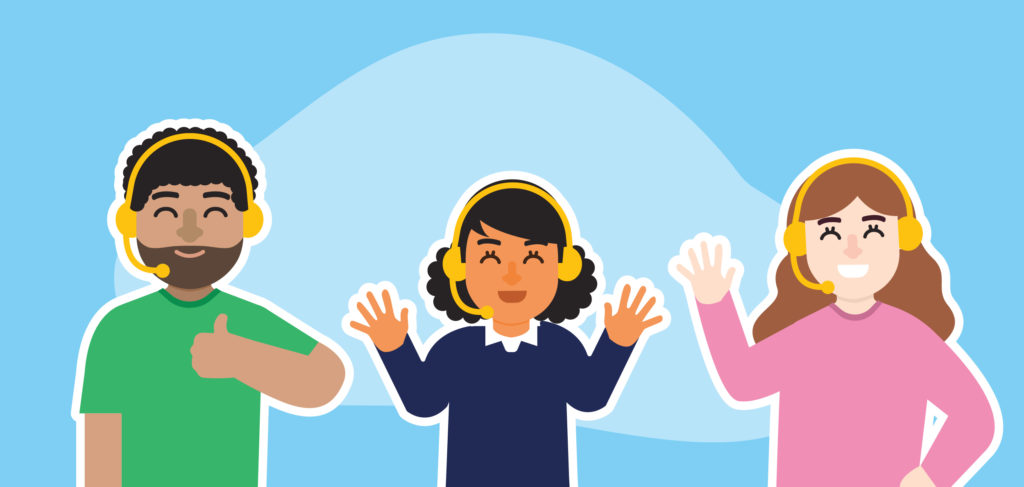 Start strong
Ultimately, successful onboarding allows you to start delegating tasks sooner, so you can focus on your most important priorities. Aldie believes getting the right start is critical for success. "It's important to set realistic deadlines, establish working hours and schedules, and communicate with your VA constantly."
How does that look at tawk.to? Aldie attributes the success of the VA team to creating a culture in which they update clients proactively. "It is crucial to have frequent and effective communication when working remotely, and this is something we take pride in."
Learn more about our VA subscription services and request a VA for your team here: