We're excited to announce our latest update has just gone live, giving you access to webhooks in the www.tawk.to dashboard. This means you can now send real-time notifications of events within www.tawk.to to external services.
So what can you do with webhooks? You can choose to send a webhook event when a chat begins, ends, when a ticket is created or all three. That's automation at your fingertips! When any of these events take place you can set up a webhook to perform a corresponding task. Send an email, notify a slack channel, add data to a spreadsheet or CRM, what you do with it is entirely up to you. Whatever you choose to do with them, webhooks are primed to make life just that little bit easier by allowing you to program automation to function in the background without taxing you or your team.
To start setting up your own webhooks now, navigate to 'Webhooks' in the 'Admin' section of the www.tawk.to dashboard. Each property can have up to 10 webhooks in use at a time. To create a webhook you'll need an endpoint URL and a name for the webhook you're about to create. Then you just need to select the event that will trigger the webhook and you're ready to go.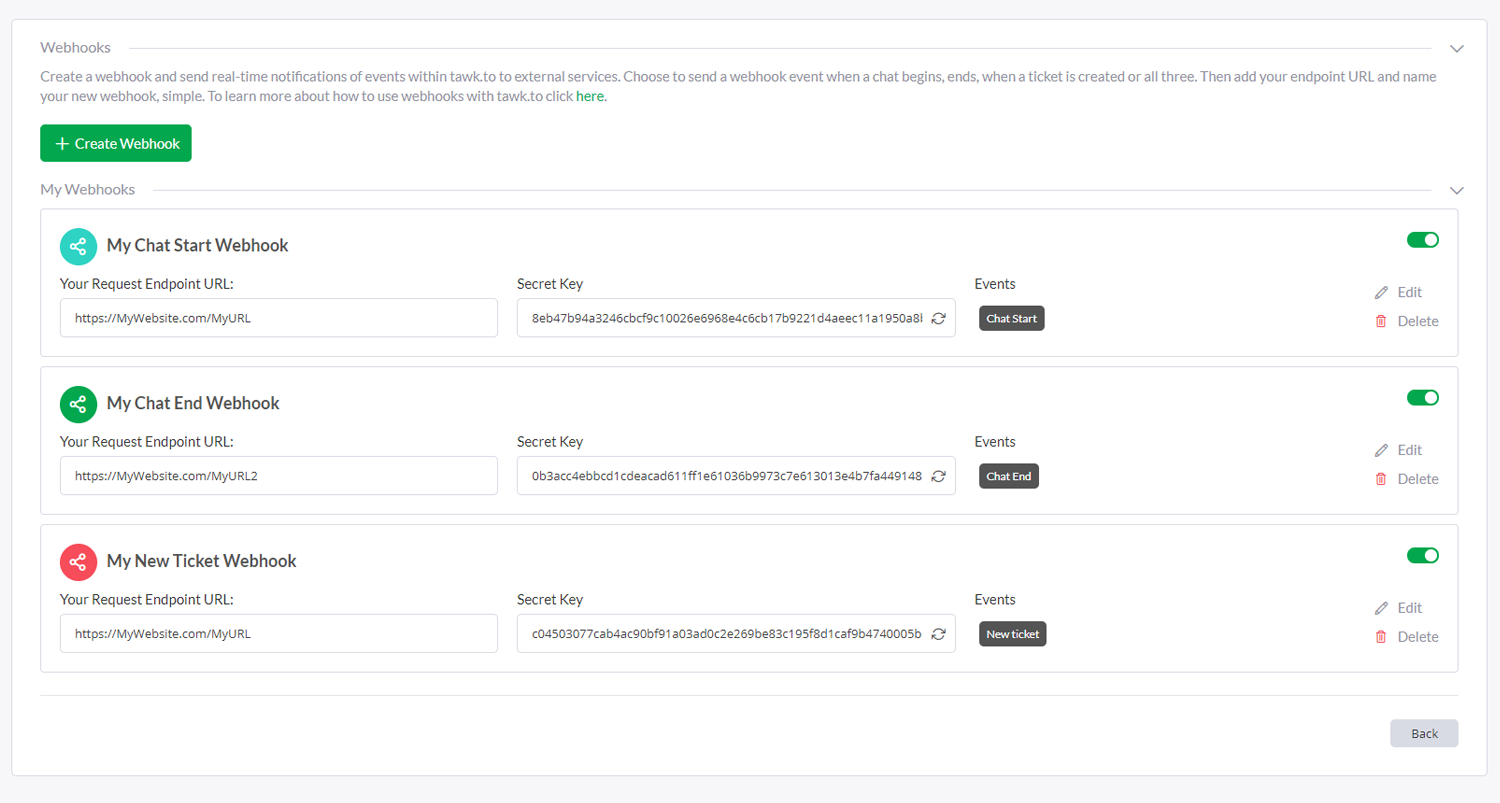 Each webhook event is signed via a Hash-based Message Authentication Code (HMAC) using the webhooks secret key. This key is used to generate a payload signature that will be sent along with each request making sure the event reaches its destination securely. If you're looking for more in-depth information or examples of how it works, check out our developer portal.
What do you think, does that get your creative juices flowing? Are webhooks going to make things easier for you or your business? Let us know how you use them, we'd love to put together a list of common uses to pass on ideas to everyone.