We're excited to announce the release of Contacts, a feature-rich and user-friendly CRM.
Contacts makes it easy to manage all of your conversations and customer activity across multiple channels from the inside of your tawk.to Dashboard. And it's 100% free!
✔ Add unlimited contacts and organizations
✔ View multichannel conversation histories
✔ Update profiles directly from chats and emails
✔ Customize your display and create custom attributes
✔ Filter and group contacts into Segments
What is a CRM?
CRM stands for Customer Relationship Management. CRM software helps you keep track of all of your contact information, notes, and conversations with customers. With all of your data and insights in one place, team members can spend their time where it matters most.
A good CRM helps you turn visitors into leads, leads into customers, and customers into your biggest fans.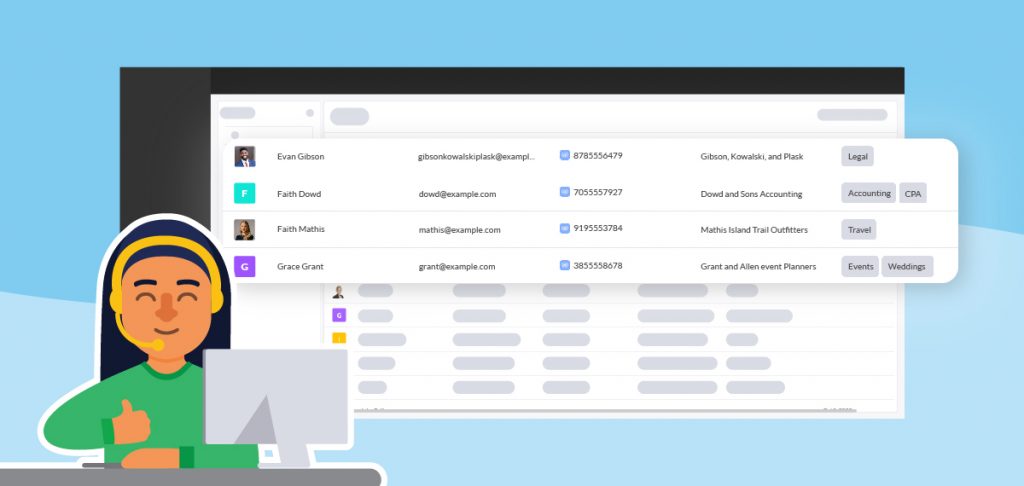 What's inside Contacts?
In Contacts, you can view past chats, emails, and notes for every customer who has interacted with you on your site and left their details. Add Organizations and view all of your contacts for each. Want to add even more contacts? Save time with CSV imports and custom field mapping.
Select a name to view contact details, social media profiles, a profile shot, company information, and your entire conversation history.
View the data that matter
Customize your display to show the information that matters most to your business. You can sort data by alphabetical order, date, or numerical value.
Want to view pet names, car models, or favorite foods? Go ahead! It's easy to add your own custom attributes.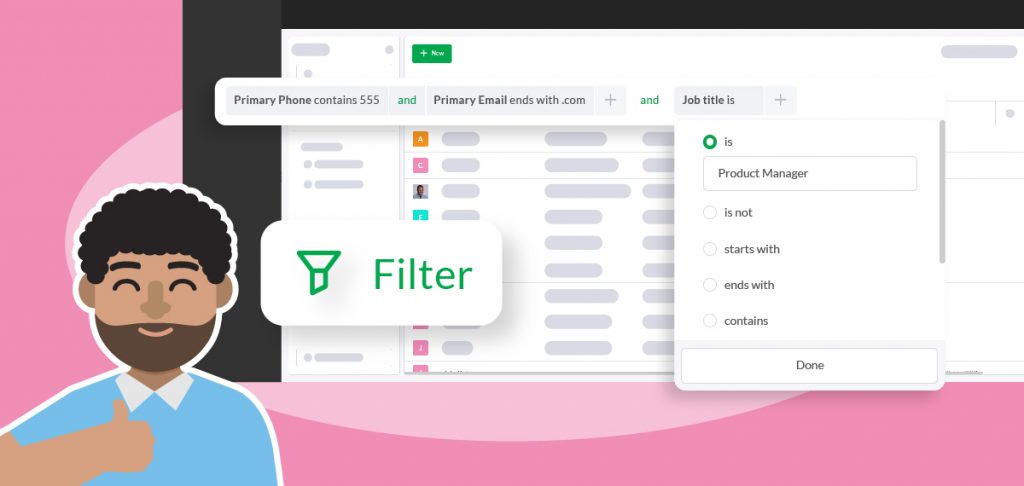 Separate hot from cold. Wash, rinse, repeat.
Want to know who's most engaged? Segments separate the hot leads from the cold.
You can create and track segments to glean customer insights, qualify leads, and prioritize outreach. See who has the highest number of page views. View the top 100 visitors who spent the most time on your site. Or group contacts by the number of live chats in the widget.
Filter your contacts by any of 34+ attributes, including the following:
Contact and related organization information
Times and dates of activity (on a website, in the chat or in the CRM)
Level of active engagement on your site
Hosting and system information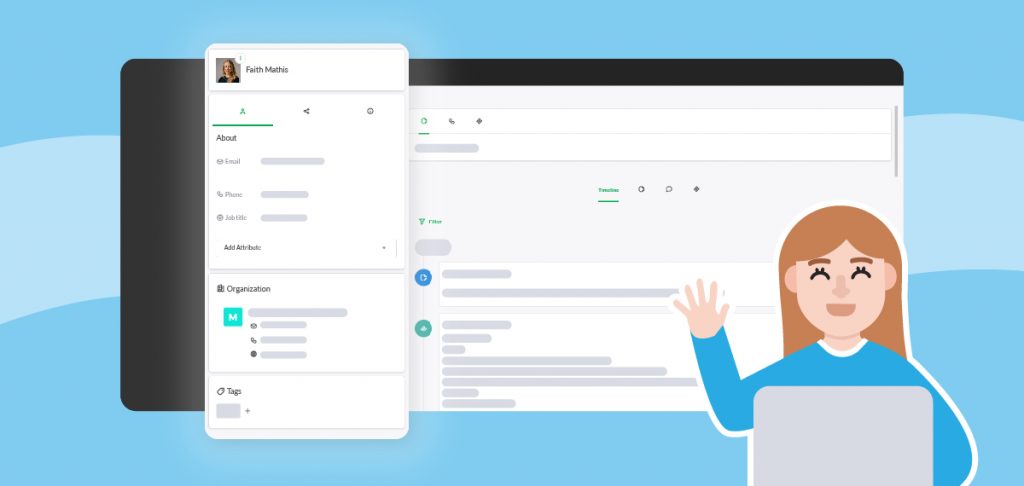 View the whole customer journey
With all of your data in view, it's easy for team members to collaborate and offer relevant assistance at every step of the customer journey. No more starting the conversation from scratch — again.
Select a contact's name to access a complete history of your conversations and interactions. All your chats, notes, and ticketing emails will appear in chronological order.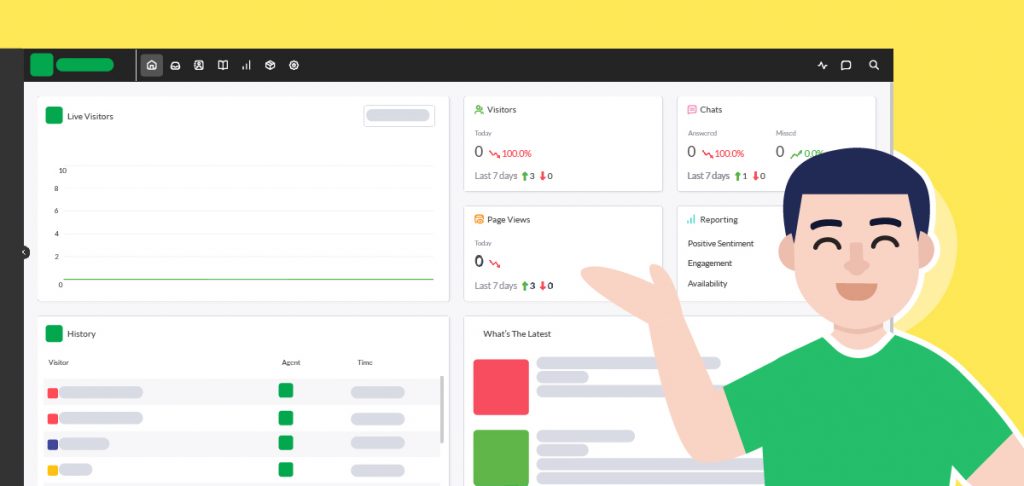 What else has changed?
We heard your requests for a simplified dashboard. That's why we designed a user interface that's more simple and easy to navigate.
What's next?
Phone Calls — with tawk.to Voice, you can make calls directly from the dashboard to any mobile or landline phone. This feature is active and available now for those making calls via a Skype account.
SMS — choose a dedicated number in your region. Then send and receive SMS messages to a single contact, organization, or entire segment.
Billing — request and receive payments in your Contacts CRM via a ticketing email or a widget
Calendar — set appointments directly from your widget or Calendar app and manage them in your tawk.to Dashboard under each contact.
Messaging — asynchronous Messaging lets you continue the conversation any time. Out of time? Lost a connection? The conversation will be waiting and available to pick up where you left off.
Access your free CRM now
Contacts has launched and is now activated in your tawk.to dashboard. To view and manage your contacts, simply log in to your account.
Don't have an account? Create one today at https://www.tawk.to.
It's free forever!