We're always looking for ways to improve our software to ensure our users have access to the best of the best. We're excited to announce we're adding two highly requested features; the option to export your contacts and the power to configure your desktop notifications.
Both of these new features are already live and available in the www.tawk.to dashboard. Let's see how they work.
Contact Export:
This one does what it says on the tin. To try it yourself, head over to 'Messaging' inside the www.tawk.to dashboard. Under each property, you'll see a section called 'Contacts'. Once you select 'Contacts' you'll see an export icon in the top right. Click away and you're done, it's that simple. Your contact list will then be generated and exported to your email address.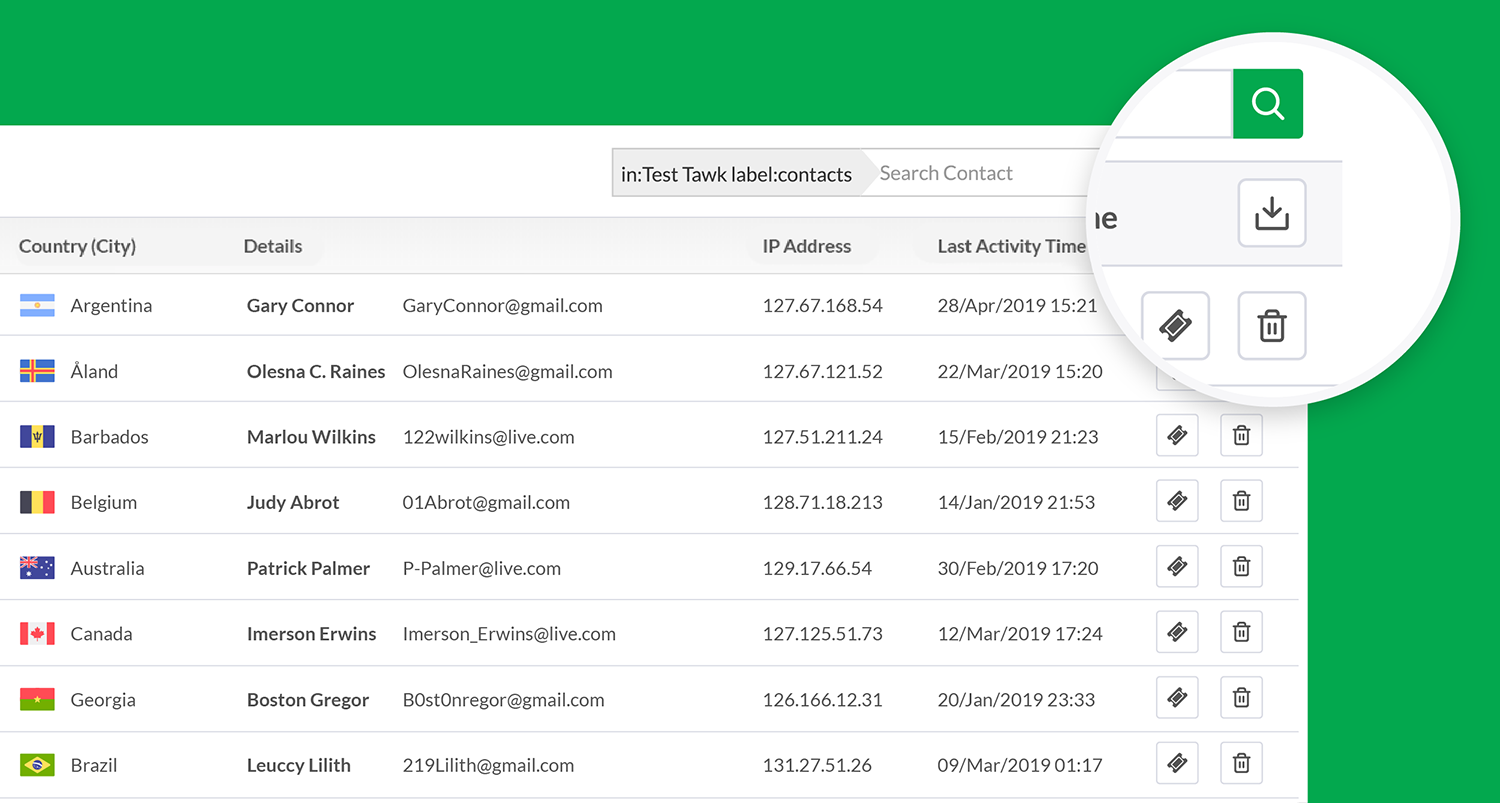 Desktop Notifications:
To make sure you never miss a chat and notifications are displayed just the way you like, you'll need to click your 'Profile' icon in the top left of the www.tawk.to dashboard. Halfway down you'll see 'Manage Sounds & Notifications'. Once you select it, a new window will pop-up allowing you to enable and disable your desktop notifications for new chats, new messages and more.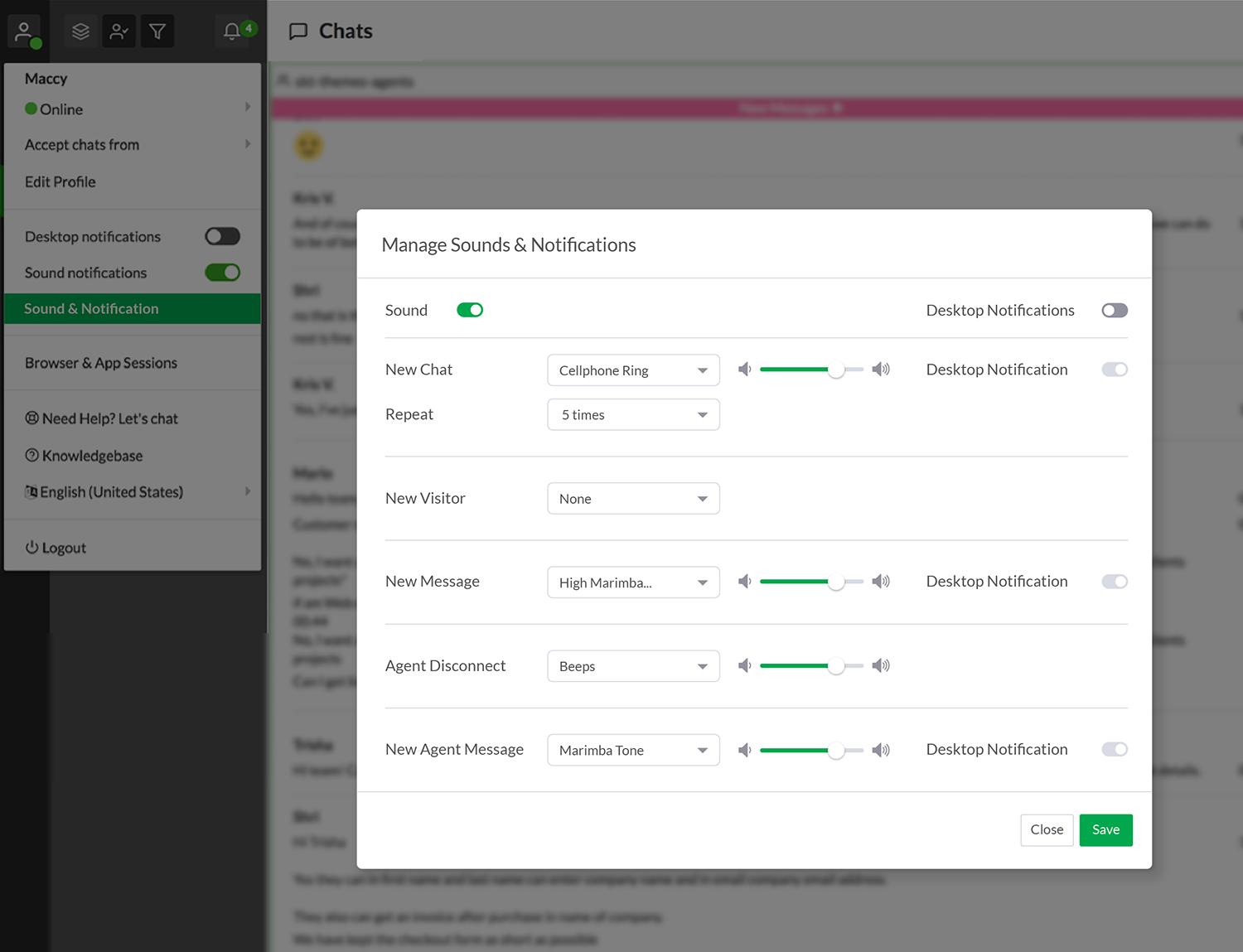 Eagle-eyed users will notice this spot was once used purely for managing and customizing sounds. This functionality hasn't changed, you can still change all of your alerts and beeps and customize the sounds and volume, we've just added notifications to what is under your control.
That's it for today but there's plenty more in the pipeline. Let us know what you think of the updates, we're always excited to get some feedback on new features so tell us what you think on social media whether it's "Meh" or "This changes everything!".
If you've got your own ideas about what we should be working on next you can let us know on UserVoice. You can submit your own suggestions or vote for ideas you like to make sure we get to work on them sooner.