The social media and digital marketing scene in Melbourne recently gathered for the Click Engage Convert summit. Keynote speeches centered on digital marketing and content strategy techniques from personalities in the digital sphere. This year's edition distilled best-practices for social media, video and content marketing.
Here are some of the memorable takeaways from the event.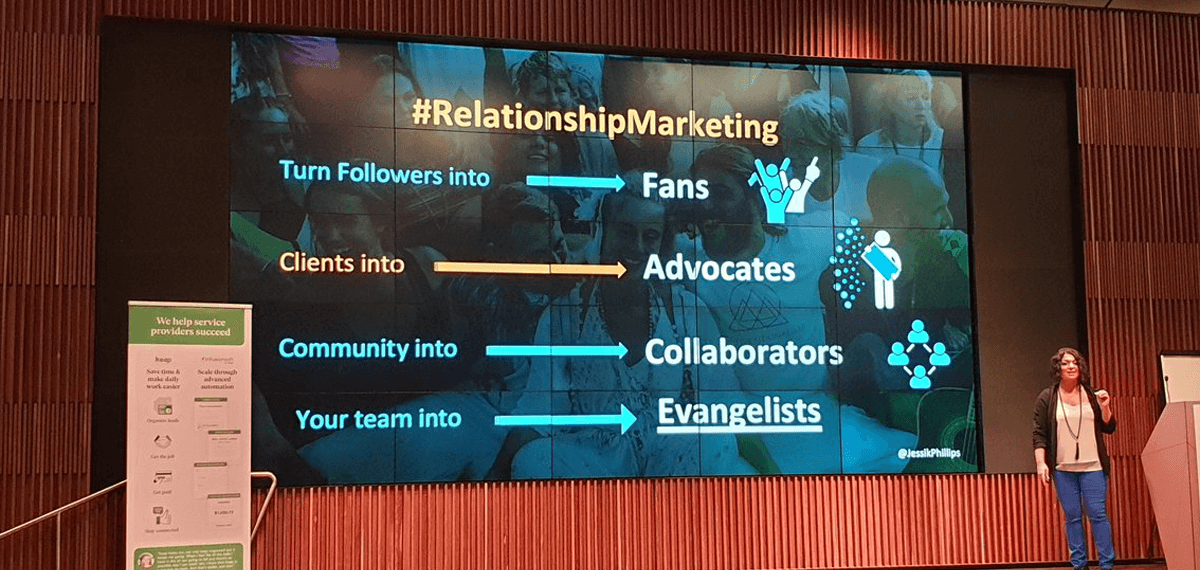 The funnel no longer works
Marketing expert Jessika Philipps explained to her audience that the major shortfall of the traditional marketing funnel is it doesn't consider personal recommendations from a brand's loyal fans. She predicts that by next year, customer experiences will be the primary reason for consumer purchases. 
To be more precise, recommendations and referrals should serve as a brand's main marketing message.
By building relationships, enterprises can adopt the flywheel concept instead of the marketing funnel. While this is by no means a new idea, it's continuing to gain traction as more and more businesses are modeling their customer journies on the flywheel over the funnel.
Why? It's simple, word-of-mouth marketing enables businesses to generate the best quality leads.
Trust builds confidence. Confidence leads to sales.
According to Jessica, through relationship marketing companies can turn followers into fans, clients into advocates, and the community into collaborators.
By investing in valuable clients, businesses can find more value rather than chasing new customers.
This is the same idea that Jeremiah Sarkett of Keap preached to his audience when he advocated smart client management. By segmenting, personalizing and engaging customers they'll get the attention they deserve and won't slip through the cracks.
Tell stories that fulfill your customers' dreams
Long copy no longer works according to copywriting expert Kate Toon. For copy to be more effective, Kate recommends brands tell stories that create a connection.
What do your customers want to achieve? 
What problems do they need solved? 
What do they want from your products or services?
To answer this, companies have to know who they're talking to when writing their copy. Given there are many kinds of customers the business may cater to, it's impossible to consider each of them. The solution? Kate recommends brands talk to one person at a time to narrow down their audience.
It's like creating brand personas but they aren't fictional and can give real feedback.
Finally, Kate reminded audiences to get to know their unique selling proposition.
Fall in love with it.
It's what sets you apart and should be the essence of your brand.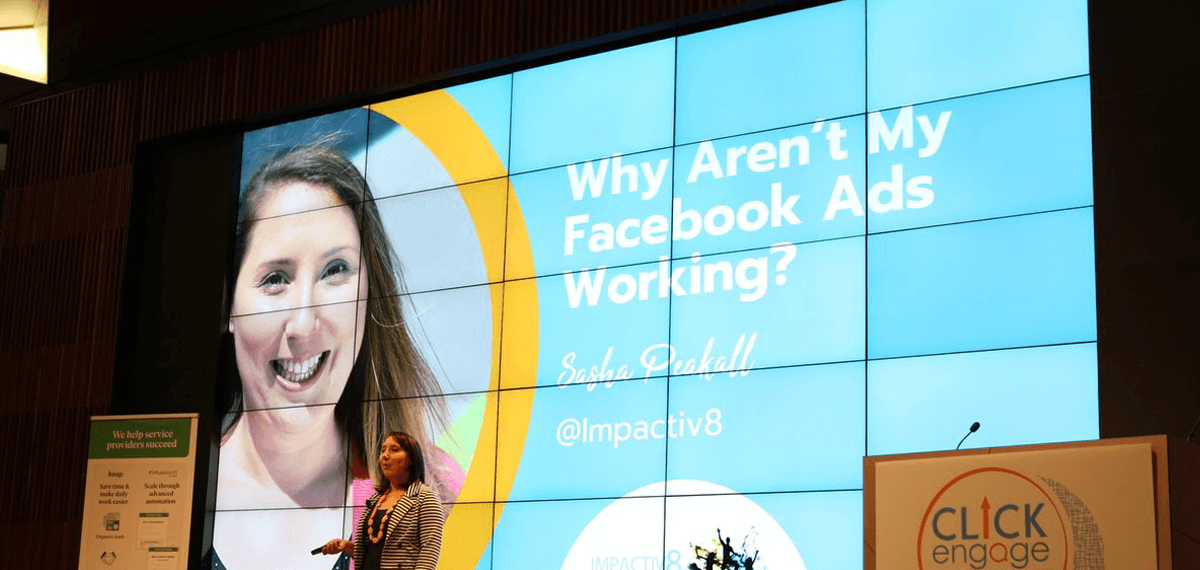 Test your creative assets
Sasha Peakall of Impactiv8 had some advice for attendees when it comes to running Facebook ads.
Her number one rule: always test creative assets. 
There are plenty of ways to do this and with all of the data available with social media marketing, it makes a lot of sense to put it to good use. Think of it as A/B testing for your social posts. 
Images, for example, will make up a big portion of your posts. Compare professional photos to stock images. If one's a clear winner your choice is made, if they perform the same, go with the cheaper option. 
You can dive even deeper though.
What works better, square or rectangle? Images with text or without? A slideshow or a single image? 
They may sound like minor changes but in the long run and at a large scale, they can make a surprising difference. 
The same can be said for video content. Short or in-depth, animated or live-action, face to camera or stock footage.
By testing these assets, brands can discover their full potential value and improve the experience, ultimately increasing the number of leads.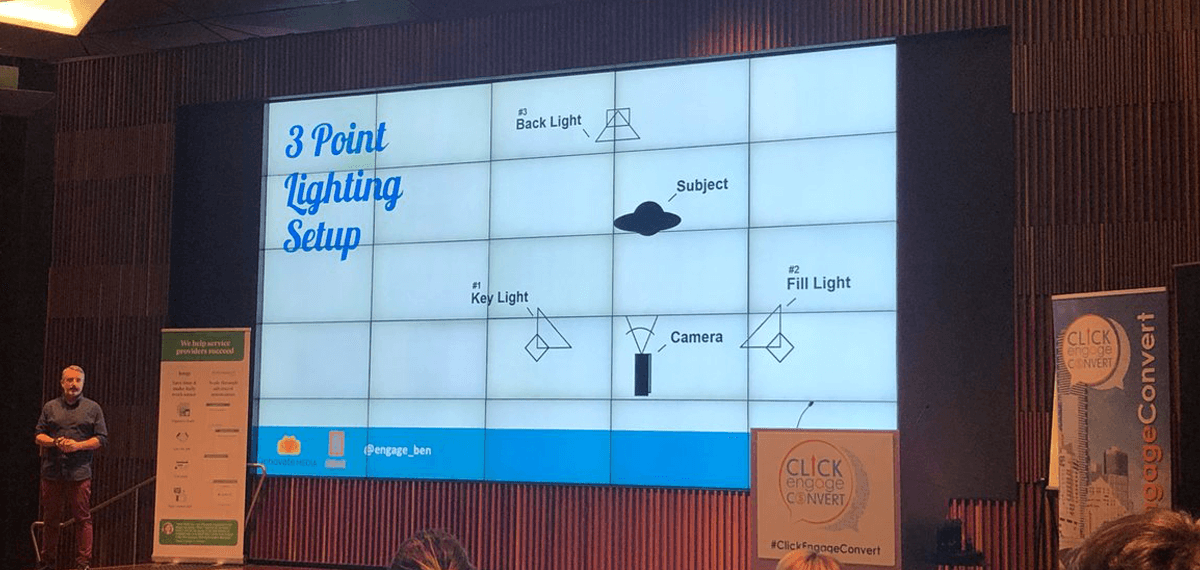 Refresh your video strategy
To continue the video conversation, Ben Amos of Innovate Media recommends brands create a video strategy roadmap with the following in mind:
Awareness – emotional, aspirational, motivational, storytelling
Engagement – build trust, show expertise, be educational, provide value
Conversion – make the offer, compelling CTA, overcome objections
These are all different stages of the customer's journey and should serve completely different purposes to reach separate goals. By creating videos, or any content really, without considering what stage the customer is at you'll only serve to confuse the message.
Ben drew inspiration from Sun Tzu, "Strategy without tactics is the slowest route to victory. Tactics without strategy is the noise before defeat."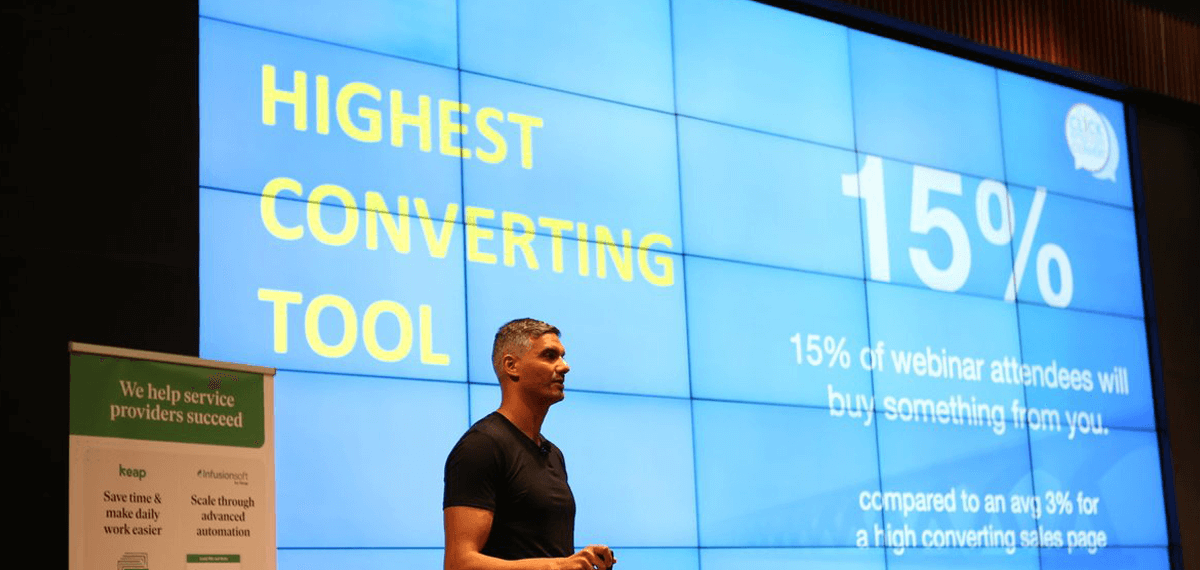 Webinars and podcast can bring quality leads
Omar Zenhom of WebinarNinja advised his keynote attendees to create and launch their own webinars. According to him, the hardest part of launching webinars is doing the first one.
Once you're through the first episode, it gets much easier and you'll be surprised at the results.
According to Omar, an amazing 15 percent of webinar attendees will buy something compared to only 3 percent of visitors when visiting a high converting sales page.
Not all webinars can bring in the leads, however. They have to be specialized so that audiences are more defined.
Referring to Ben Amos's strategy for video content, this falls under both the engagement and conversion stages but make sure your schedule is planned in that order.
Build trust and provide value before bringing in the call to action.
Omar says when deciding between live and automated webinars, the former is great for sales while the latter is better for lead generation. Make your choice based on what you prioritize.
Nicole Baldinu of The $100 MBA believes in the power of another effective marketing tool.
The podcast.
In 2018, the number of people listening to podcasts more than doubled when compared to the previous year. Good to know when according to Nicole, a podcast can be used to:
1. Build an audience
2. Expand your network
3. Perfect your craft and master your communication skills
4. Build authority and credibility
5. Serve an existing audience
6. Monetize through products and sponsorships
Getting invited to a podcast is also a great opportunity to market your brand so never say no to a guest spot and if you can, actively seek out podcasts to appear on.