This year's edition of INBOUND was another exciting three-day event in Boston with online marketers, startup founders and even celebrities gracing keynote sessions packed with participants in every corner of the room. Check out our key takeaways from the event below.
Creativity leads to winning customer experiences 
According to Pierre Debois of Zimana Analytics, consumers are in a guided economy. Marketers have to guide consumers to premium experiences that fulfill their needs and plan for customer discovery broader than a web search. New devices and platform differences are altering how consumers describe their needs and discover media. As Kathleen Reichenbach of Kimpton Hotels and Restaurants explained in her session, people are now in search of immersive and authentic experiences. They want something that will make their lives a little easier and more comfortable.
Dan Gingiss of Winning Customer Experience encouraged his audience to pursue projects that will let their market think more affirmatively about their brand on social media. He used an acronym – W.I.S.E.R. to make it easier to remember. W is for witty, brands have to use language that infuses humor to create personality. I is for immersive, marketers have to create ways to let customers engage in their brand and avoid negative experiences. S if for shareable, simple but personal experiences that are easy for customers to share. E is for extraordinary, marketers need a great customer experience so users don't have to exert any effort to learn about their product or service. Finally, R is for responsive, brands have to respond to compliments and complaints about their product, especially when it is mentioned on social media.
Speaking of humor, Kathy Klotz-Guest of Keeping it Human reminded everyone that humor is empathy and it creates real connections with the audience. She recommends implementing into content whenever possible in order to break through the clutter and build trust with the audience. Dan also added that it's not just about creating blog posts and sending out tweets, customer experience is extremely important. What is actually going to be shared?
For Jim Keenan of A Sales Guy Inc., marketing and sales need to look together into what motivates customers to purchase by addressing the gap between current and future state. By looking to the future, they can identify the gap that let customers feel the urgency to purchase. Justin Keller of Stigstr agrees, sales and marketing teams need to communicate with each other, data must be shared so a circle of information remains consistent and structured all throughout the process.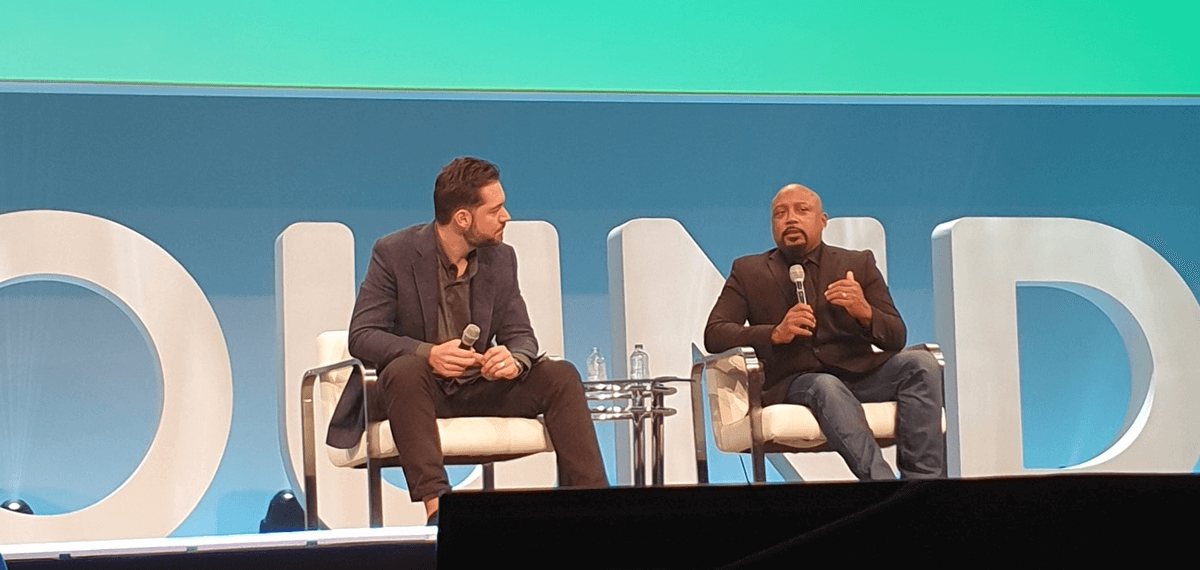 Remember the customer's role
Daniel Harmon of Harmon Brothers reminded everyone that customers are the hero in their own journey and it's up to brands to make them feel that way. Whenever a customer has a problem, they then meet the brand character that guides them to a solution through a call to action ensuring their success. In addition, to making great ads, Daniel recommends marketers come up with ads that are unique, this can be tricky as they still need to fit your brand but spending time to find a new angle can be incredibly rewarding.
Ashley Faus of Atlassian also believes in the importance of looking at the buyer's journey, however, her view is a little different. She believes brands must not focus on vanity metrics but instead look at relationships and brand affinity. Content must then be audience-driven. The buyer's journey is a big playground and marketers should let their audiences engage with their content the "wrong" way because brands are too stuck with following a strict structure. Having such freedom is important and can be a potential point of difference in a crowded market.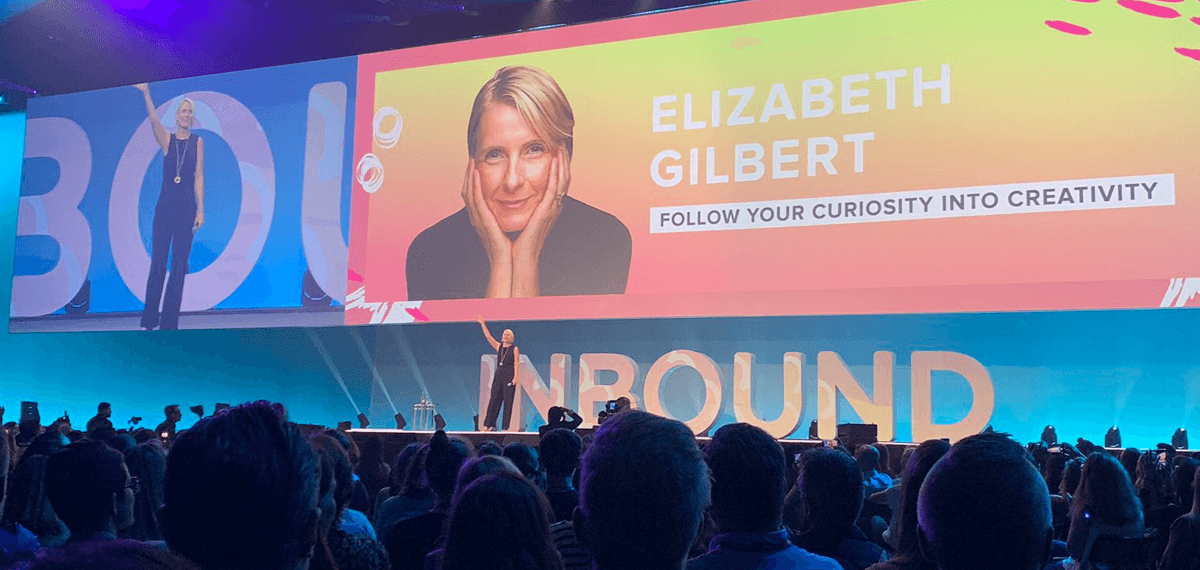 Be bold when pursuing your goals
John Foraker, co-founder of Once Upon a Farm with actress Jennifer Garner (who was also present with him during the breakout session) distilled a great idea about starting a purpose-driven company. He said that brands have to be connected to their customer to know what they really want and need. They should speak from their heart and be authentic by staying true to their mission and vision. They can achieve this by making a part of their business model the "good" that they want to bring to the world. Don't ever compromise values for a convenient product. If consumers won't buy it, there will always be a market that believes in your mission who will purchase it. Supporting his views, Jennifer Garner encouraged everyone to keep fighting for what they believe in.
Brian Haligan of Hubspot, proposed a set of goals for businesses to establish early and follow, remove friction, experience-market fit personalize and sell through your customers. Diving a little deeper, Dharmesh Shah, also from Hubspot, explained a good way to define one's market is by finding the intersection between what's big enough to grow and small enough to delight. As author Elizabeth Gilbert put in her keynote, everyone should pursue a path of curiosity over the path of fear. Liz possed the question "What are you willing to give up to have the life you are pretending to want?".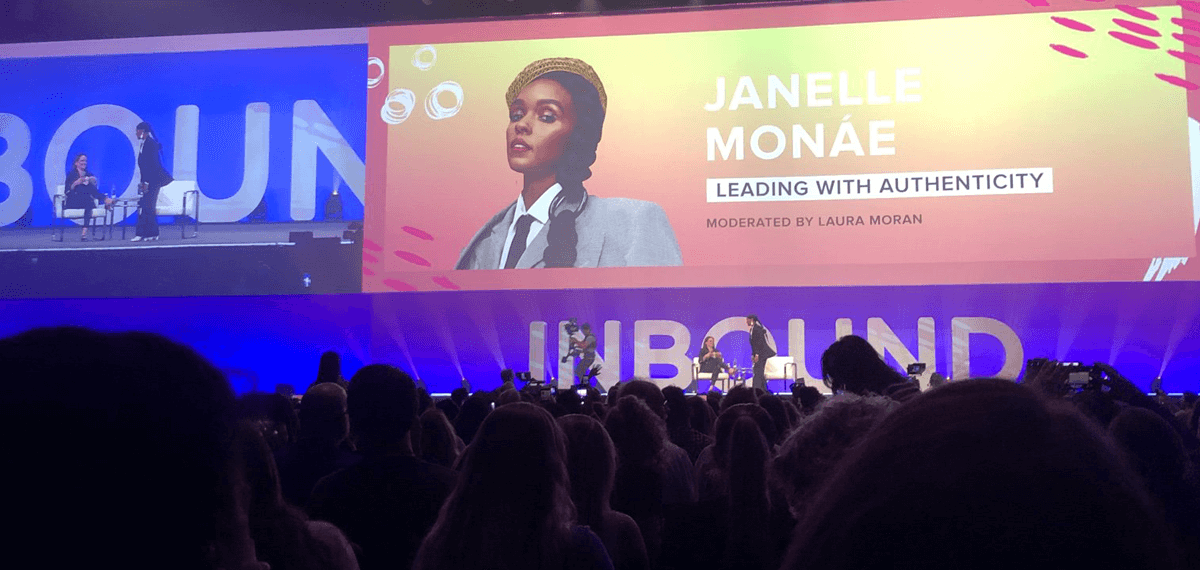 Prioritize your people
Jennifer Garner also said that marketers need to start caring about what their employees also care for. This is great to shift an existing company culture where the concern is only on creative value. Alexis Ohanian couldn't agree more, empowering one's organization is done right by helping them make their own decisions. Reddit, co-founded by Ohanian, started to shake up their practices by introducing equal paid leave for men and women but along with equality, it's important to prioritize diversity. 
For Dharmesh Shah of Hubspot, a diverse hiring policy includes an effort to hire staff that also mirror your customers. Companies shouldn't be looking to hire someone who fits their culture, but someone who enhances their culture. As he mentioned, we fear being inferior but what we should be really fear is being untrustworthy. As Dan Gingiss of Winning Customer Experience said, getting out of our comfort zone is the only way to make a "splash." Janelle Monae's summed it up nicely, saying "It's a big universe. To stay in one tiny place is doing a disservice to yourself".