Human beings are wired to connect. Whether we're stopping by a friend's house or walking into a local store, a warm welcome has the power to lift our spirits, make our day brighter in any weather, and keep us coming back.
With the arrival of COVID, that friendly welcome and storefront are quickly changing for businesses everywhere.
With 22 billion e-commerce visits in June 2020 alone, the door is now digital — and it goes wherever your customer goes.
That can mean one of two things:  
1. You're getting more orders online and preparing to make a strong recovery and stay strong post-COVID.
Or
2. If you're like a quarter of the small and medium businesses in a recent study, you still haven't started using digital tools — you're now sorting through a mega-maze of choices to find solutions that are effective, affordable, and easy to understand and use.
One Small Step, a new collaboration between the Australian Government and industry leaders, is here to help.
At tawk.to, we are proud to be part of this joint effort along with MYOB, Navii Digital, Adobe, AustCyber, Facebook, ServiceNow, and Uber Eats.
Three live streams bring together experts showing business owners how to use digital tools effectively to reach their customers, stay safe, and grow their businesses online.
Each episode also features real-life stories from business owners who have successfully made the journey to digital.
If you didn't catch the first session last week, here's a quick recap of our takeaways and a short preview of what's coming.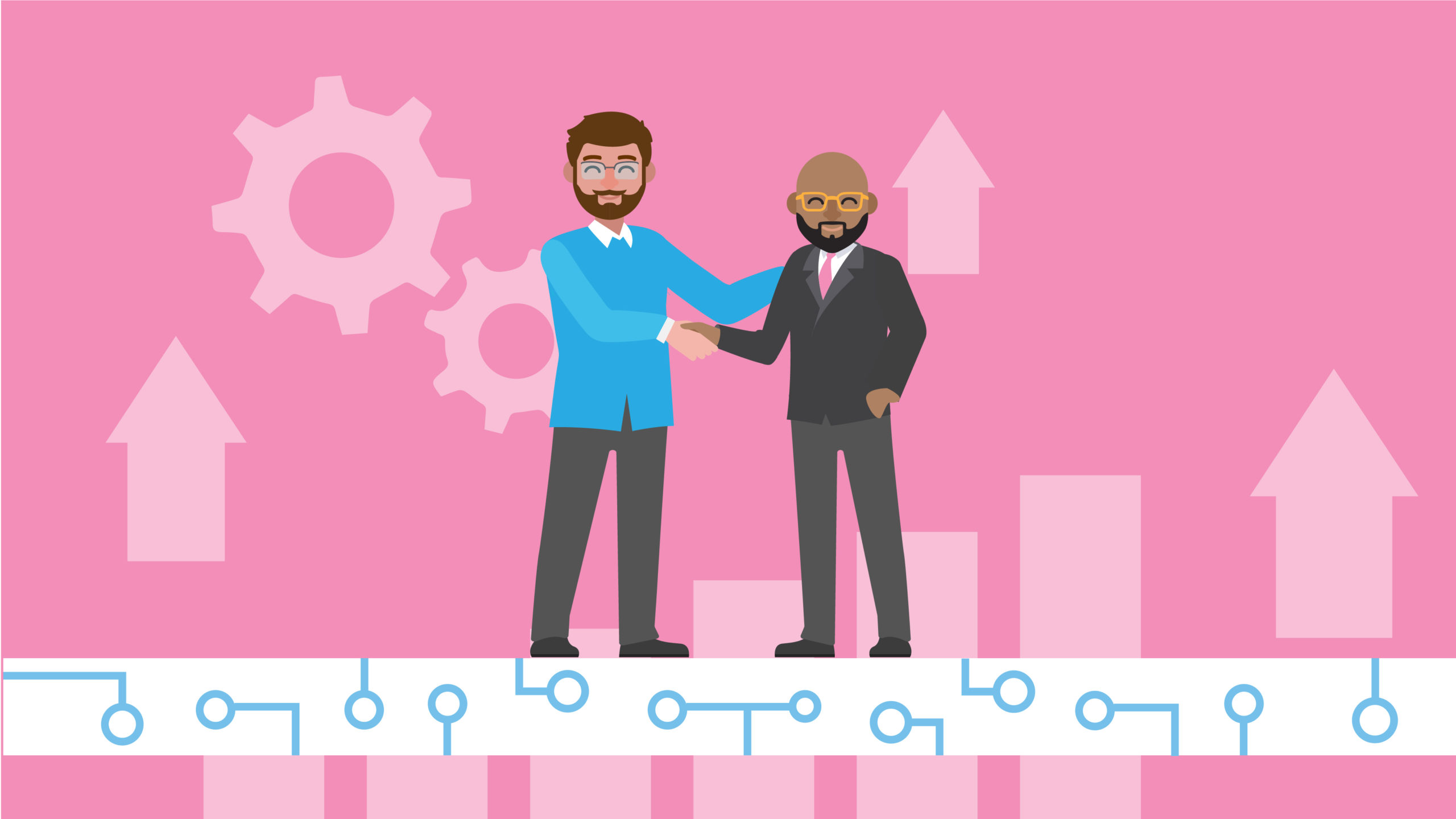 Bridging the technology gap
Bridges symbolize change and flexibility! They show us this simple philosophy: When you are on one side, you can easily move to the other side!

― Mehmet Murat İldan
In a new study from MYOB, eight in 10 small business owners under 40 want to be more digitally savvy. Half of those responding believe digital media will play a greater role in their business after COVID-19.
Yet more than a quarter rate their use of tech as low. And almost a third (29%) have no website or social media presence at all.
The reason? They simply don't have the time to take their businesses online.
To bridge the digital gap, One Small Step offers tools to help busy business owners make meaningful changes – one small, do-able step at a time.
Getting smart about change
The measure of intelligence is the ability to change.

― Albert Einstein
The series kicked off November 18 with a keynote from Facebook's Melinda Petrunoff along with guest panelists from Fluffy Crunch, Earthmoving Attachments, Artelia Jewellery and Céramiques.
Petrunoff, Head Of Small and Medium Businesses at Facebook ANZ, shared two reports with fresh research on the changing shopping experience and how businesses and customers are finding new ways to adapt in a year when, I think we can all agree, it's been nearly impossible to predict what happens next.
The conclusion? There's good news for small businesses in the recovery.
The Global State of Small Business Report (Facebook and OECD) surveyed 25 thousand people across 50 countries. According to Petrunoff, the data shows that while businesses are still struggling, they're also staying resilient — when they have the right digital tools.
People are spending money again. We're shopping more than ever before from our homes, cars … wherever we can tap the buy button on our phones. And entrepreneurs are feeling optimistic about the future and worrying less and less each month about cash flow.
5 consumer trends to watch now
So now that your customers are shopping online, how can you be the one they keep turning to?
The Future Now report from MYOB reveals 5 key trends for business owners to watch for in 2020.
Digital shopping accelerated. Make sure your customers can easily find you everywhere online, then give them an outstanding customer experience.
Modern loyalty equation. With new brands moving online, you'll need to find the message that reaches the heart of your customer.
Social shoppertainment. How will you make it fun to buy from you? Make your visitors smile! We crave entertainment. We are incredibly easily distracted. Keep us on the page.
Big missions, micro actions. Half of those surveyed value brands that give back to their communities. People want to be part of something greater than themselves. What matters to your customers? Ask them and find out.
Future proofing. Technology never stops changing. People stay the same. How will you stay flexible with your platform while putting the real currency of your business first – the relationship you have with each customer?
What matters to you matters to us
At tawk.to, we happen to believe that simply talking to your customers is the best way to engage them online.
Talk to them where they are. At the moment they need you.
Make sure you have a bulletproof way to listen to what they're saying.
When you know what they care about, you're one step ahead to a great customer experience.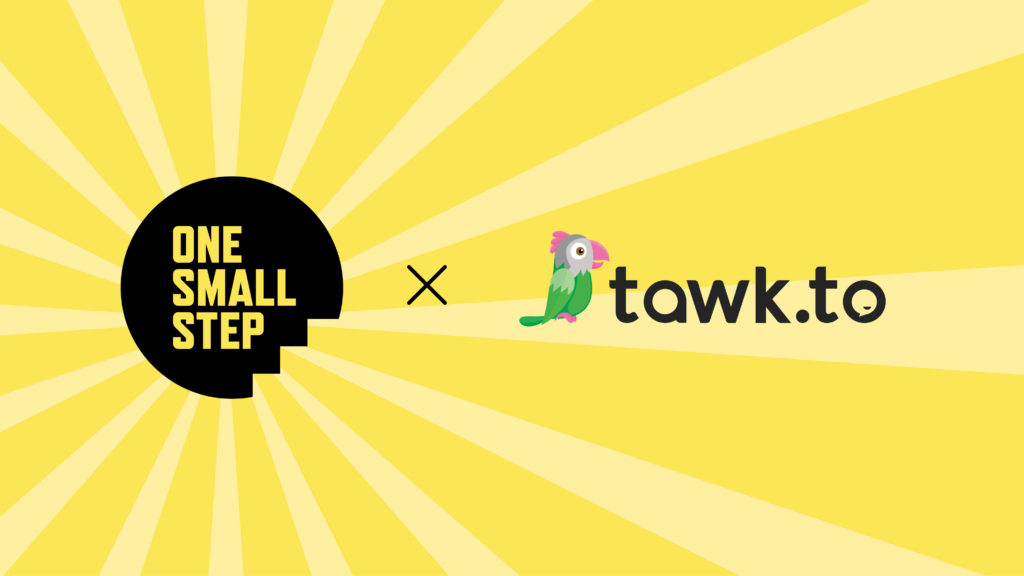 What's coming next 
Episode 2, Wednesday, November 25, 11 am AEST: 
Learn how to avoid costly mistakes with Jonathan Horne, CEO of Cyber Aware. Take away four 100% free things you can do right now to keep your business safe online.
We'll also talk about saving time with the right digital stack for your business and hear from Noel Jones Real Estate, BOSS, IQ Accountants and hopperound.
Episode 3, Wednesday, December 2, 11 am AEST:
Discover how to scale your business with smart marketing systems and engage more customers online in 2020 and beyond.
Hear from Fabienne Wintle, Co-founder of NAVII, and panelists from Balanced Internet, Jumbled and Deferit to learn what's working and not working today.
Register now and get free resources plus access to past and future episodes. You'll get reminders and links for each episode right in your inbox: https://www.navii.com.au/one-small-step