Hartford, Connecticut recently became a marketing leadership haven for a few days with IMPACT Live 2019! Flanked by marketers, salespeople and tech leaders, the event's highlights were the keynote speeches on digital marketing, sales and innovation. Here are our top takeaways from the event.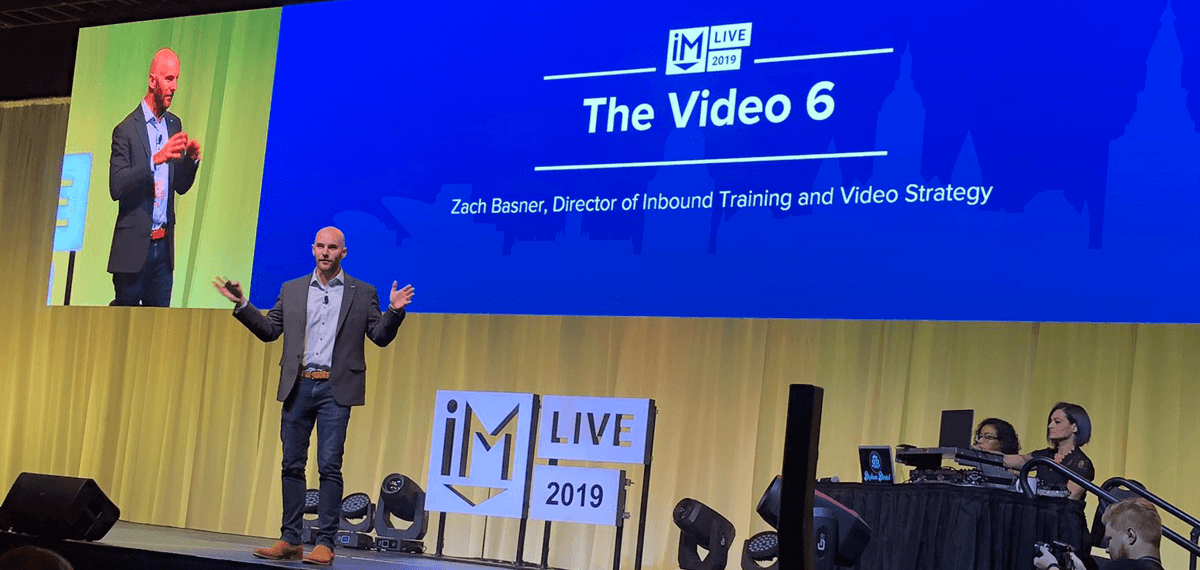 Video is king
IMPACT's Zachary Basner recommends companies invest in video marketing to create an impact on their bottom line. Videos can save time by answering similar customer questions, helping build familiarity and communicating your value proposition. On top of that, it reassures leads you can be trusted, filters good-fit prospects from bad ones and can improve relationships with loyal customers through testimonials.
Video humanizes the brand and helps earn the trust of customers according to Tyler Lessard of Vidyard. He encourages brands to make video marketing a natural part of building brand awareness, educating consumers on what the company does and engaging buyers more often.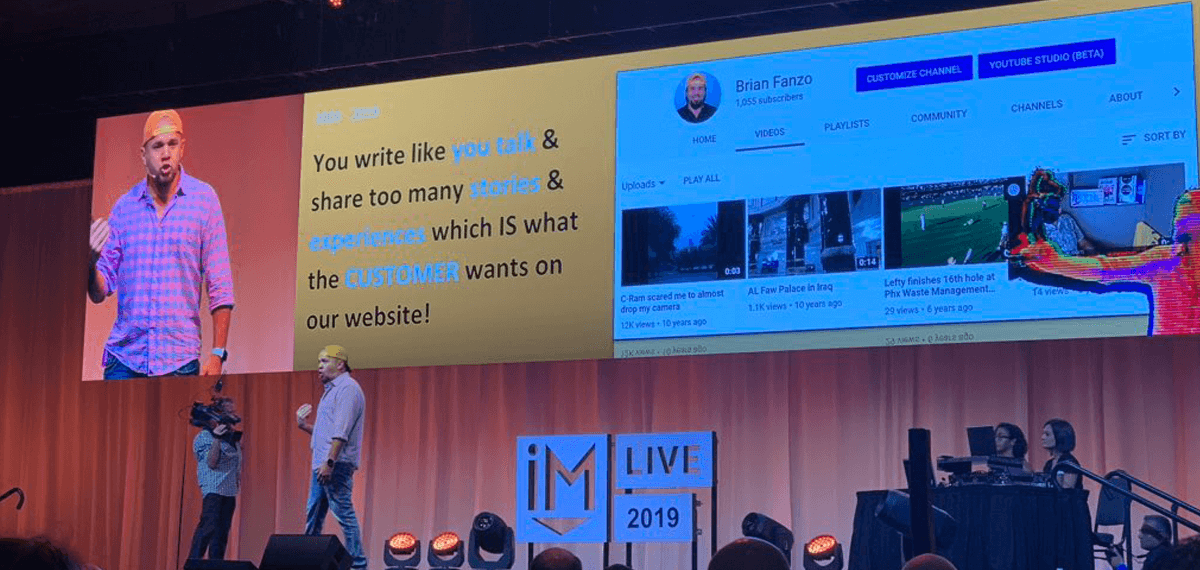 Create not just any content but great content
Brian Fanzo of iSocialFanz believes we shouldn't blame the short attention span of readers, it's not why they refuse to read. Instead, let's point the finger at the "crappy" content put out by brands. After all, we measure success by the content that matters and how relevant it is for audiences. Franzo encourages marketers to publish content similar to how we talk and share stories and experiences in our everyday lives. We should look at how and why stories pique our interest in offline conversations and bring these aspects to how we craft our content online. As IMPACT's Bob Ruffolo puts it, we need more honest and transparent content, it drives the greatest sales and trust from buyers.
Traditional content marketing may be moving in a new direction, IMPACT's Kathleen Booth encourages marketers to try "brand publishing" to stand out from the competition. Content marketing, according to Kathleen, is employed by beginners, intermediate practitioners, experts and leaders whose roles range from developing product-related content to becoming thought leaders. Brand publishing, on the other hand, helps establish a dedicated business for content that's independent of the brand. With this, audiences can be tempted to visit your website regardless of whether they need something or not. It's a great way to shift your customers' mindset and create value.
To get the most out of the content you're producing, IMPACT's Liz Murphy recommends marketers try working on pillar content – exhaustive, long-form content that focuses on a single topic used to create many smaller pieces such as infographics, videos, blog posts, and social media posts. It also leads to a better website structure that Google can easily identify.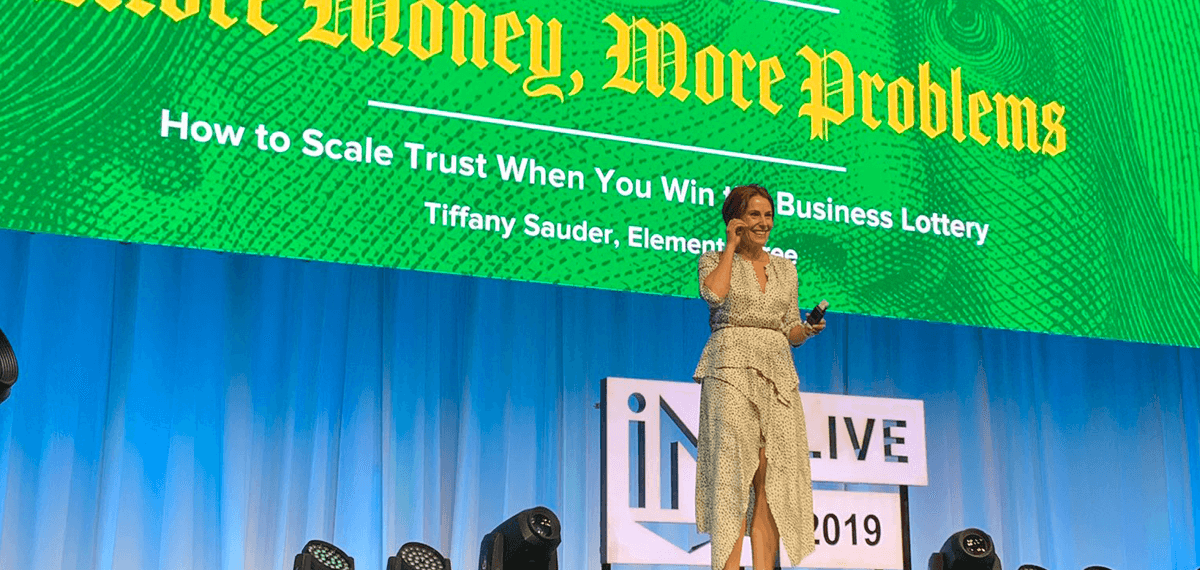 Build trust today, reap the rewards tomorrow
Element Three's Tiffany Sauder believes our real job as marketers is to be obsessed with building trust with the buyer because what we're really selling is trust. In order to do this, Sauder advised event participants to make customers feel special. How? If leads are followed up within the first hour, they're more likely to convert than getting back to them after 24 hours.
When building communities to strengthen a brand, IMPACT's Stephanie Baiocchi encourages companies to search for trust ambassadors. These are the customers who engage on social media authentically, regularly share your content and write honest reviews. Their online reviews can have a major influence on building trust, similar to personal recommendations and word of mouth marketing, according to Baiocchi. Companies must identify these trust ambassadors, empower them to sustain their activities, and reward them for their efforts.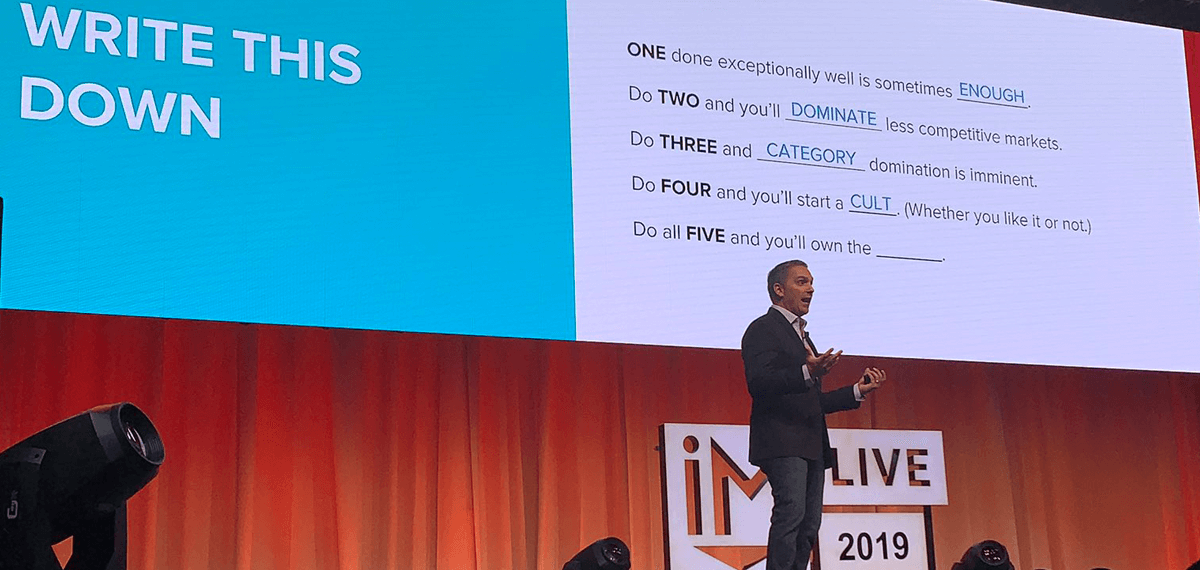 Authority and audience come first
Ryan Deiss of DigitalMarketer had some words of wisdom for marketers and business leaders. "You can't create a brand until you have authority." Any movement is built only if there's authority achieved by planning, answering customers' questions, using "absolute" words in your speech (such as all, always, guaranteed, fact, etc.), defining your core beliefs, and getting people to try something new, change their routine or try your product.
IMPACT's Kathleen Booth has a different view, she believes businesses must first build an audience before their product. Feedback from your audience will help to determine what your product should be and establish a better product-market fit. Your qualified buyers will establish your credibility easily when your product is tailored to their needs.