Toronto was the perfect site for this year's CONEX: The Content Experience 2019 event, attended by content marketers, strategists, marketing gurus and conversion experts. Here are our top takeaways from the three-day event.
Align content with the buyer journey
The buyer journey is fueled by content that takes a consumer down a path. This is what Randy Frisch of Uberflip professed when he presented the results of his marketing research. Among all content purposes, brand awareness ranks the highest followed by lead generation, customer education, sales enablement, buyer education, product releases and finally, event follow-up. These goals take people on a journey through storytelling that immerses readers and inspires them to be engaged and make decisions.
His final word? Deliver great experiences similar to an infinite scroll just like what Spotify, Netflix and LinkedIn are producing. This will make your audience look forward to your next post because they're excited to know what's next.
Caley Adair who leads MD Financial Management's Content and Digital Department echoed this sentiment, explaining to attendees why content is valuable in going through the buyer journey. With relevant content, a company can create brand awareness, experience and consideration to help close deals and encourage buyer loyalty.
The goal should be to aligning buyer's needs to the journey, according to Patti Heath of DemandGen. It's all about targeting your content to your audience at the right point in their journey.
If your goal is to make the prospect aware of your solution to their needs, the best types of content are industry white papers, case studies, blog posts, assessment tools, panel seminars, presentations and anything related to thought leadership in your field. However, if the lead is already in the evaluation stage, offer content that involves free trials, recorded or live demos and even your company awards. If they're ready to make a purchase decision, direct sales and promotion-related content can definitely create a much needed "push" to drive the sale.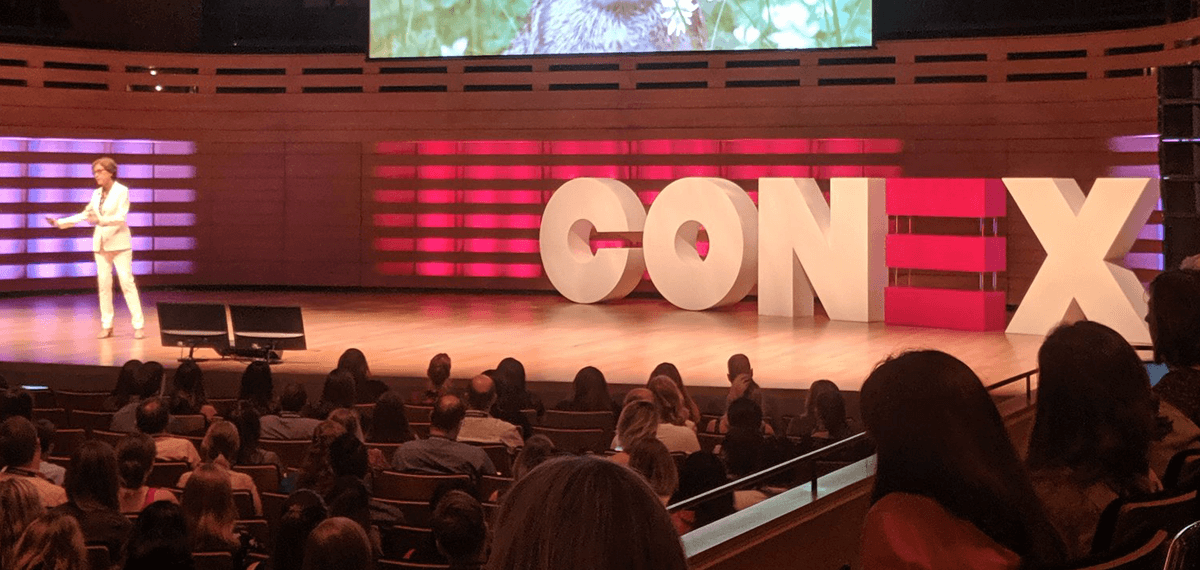 Volume is out, value is in
Andrea Fryrear of AgileSherpas advised attendees to appreciate Agile practices when delivering impactful content. This means that instead of publishing in large volumes, small experiments through minimum viable pieces (those that influence buyer behavior and provide meaningful information) can hook audiences more often. By testing on a small group with limited content that provides value, you may expound only on effective articles that can be used on eventual large campaigns.
Ann Handley of MarketingProfs also supported this idea. Volume isn't always the key when it comes to content marketing. relly more on the experiences and empathy so audiences can relate.
Agile practices work on content
Don't be afraid to fail, as long as you don't commit the same mistakes twice. Andrea Fryear outlined her tips to ensure your learning from faults. Try documenting external interruptions and their impact on team efficiency, creating customer-centric teams with persistent members, planning time for education and marketing, keeping your pilot team members fully dedicated, and knowing where to find a facilitator or coach as needed. Finally, Andrea reminded everyone that if an issue looks like it can't be easily fixed, make sure that it's visible to the team so that everyone can work on a solution.
On a similar note, Matthew Sweezey of Salesforce Pardot shared findings that suggest in agile teams, high performers are 17 times better at collaboration across the customer lifecycle. That's why a large part of the agile process should be focused on looking into user stories. Matt's golden takeaway is one to keep in mind: consumers don't ask for more content, they just want brands to answer their questions.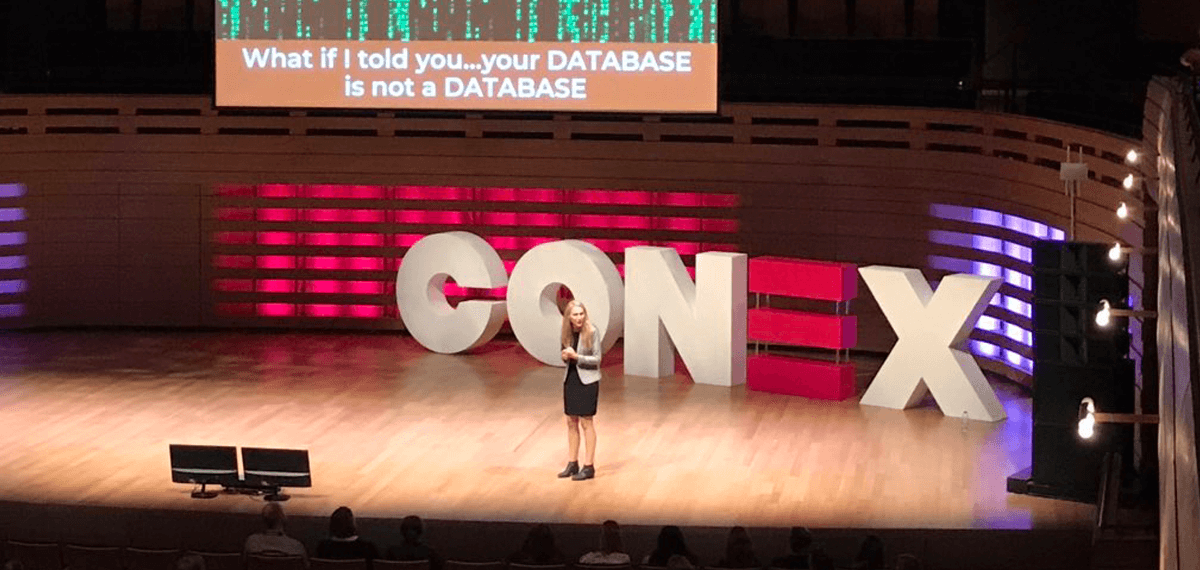 Personalization and positioning
The customer journey can be filled with challenges. One is discovering how storytelling can deliver valuable experiences. According to marketing strategist Ardath Albee, the hero of the story is–and will always be–the buyer. Therefore, the hero needs to fix the problem. Your company acts as a mentor to help the hero overcome the villain (or obstacles) and reach their goal or solve their problem.
Ardath reminds marketers that content should support both marketing and sales audiences. Why? Marketing content supports a thought process where the specific story of what, why and how are told to a persona segment. Sales content, on the other hand, supports a conversation where specific perspectives, insights, and impact are discussed with a buyer.
Hillary Lupo of Growth Marketing gave an eye-opening takeaway: You can't personalize an ad, just by including your company name. You personalize by getting the correct and relevant content to the right audience at the right time to make a difference. We've also gotten used to B2B and B2C but Ed Breault of Aprimo encouraged everyone at the event to look into B2P or Business-to-Person instead. This will make content more adaptive, responsive and filled with predictive experiences.
April Dunford of Ambient Strategy was equally enthusiastic when she proclaimed that customers use what they know to understand what they don't. Therefore, creating a delightful customer experience can be possible through proper product positioning. By identifying what a well-defined market needs, brands can avoid having potential customers realize what they do but not value what they can bring. Product positioning is achieved by looking deeply into one's unique product features, identifying the values that can serve customers' needs, discovering the target buyer and deciding whether it's a market that the brand is positioned to win (or finding what content makes the value obvious to the target segments). After all, marketing is only as good as the positioning that feeds it according to April.
And what's the best way to identify your target market? Jay Baer of Convince & Convert is an advocate of understanding audiences as best you can. Most marketers begin by creating marketing personas without any data to support their claims. Jay recommends marketers begin the process by collecting audience data first. This data should then be analyzed to identify audiences and segments before creating a marketing persona. Latane Conant of 6sense also reminded her audience, there's no one-size-fits-all content so publishing specific pieces at defined stages is the key.
Make the old new again
Serial online marketer Neil Patel believes that marketers must see the value of repurposing content that's doing well instead of creating more. This can be done by adding new details on an old post, creating translations, transcribing content from podcasts and re-publishing on LinkedIn and Medium. His basis for this strategy is that 56% of users find companies on their blog posts instead of product pages or landing pages.
Neil also distilled tips on how to find the best keywords. First, look for keywords that have less than 5% click-through rate (CTR) for pages that have a 4% CTR. Make sure that the keywords you rank for are in the title tag and within the content. Finally, once you make changes in your meta tags and content, have Google re-crawl your site. The top 10 keywords to help skyrocket your CTR according to Neil are: how to, List-related numbers, free, you, tips, blog post, why, best, tricks and great.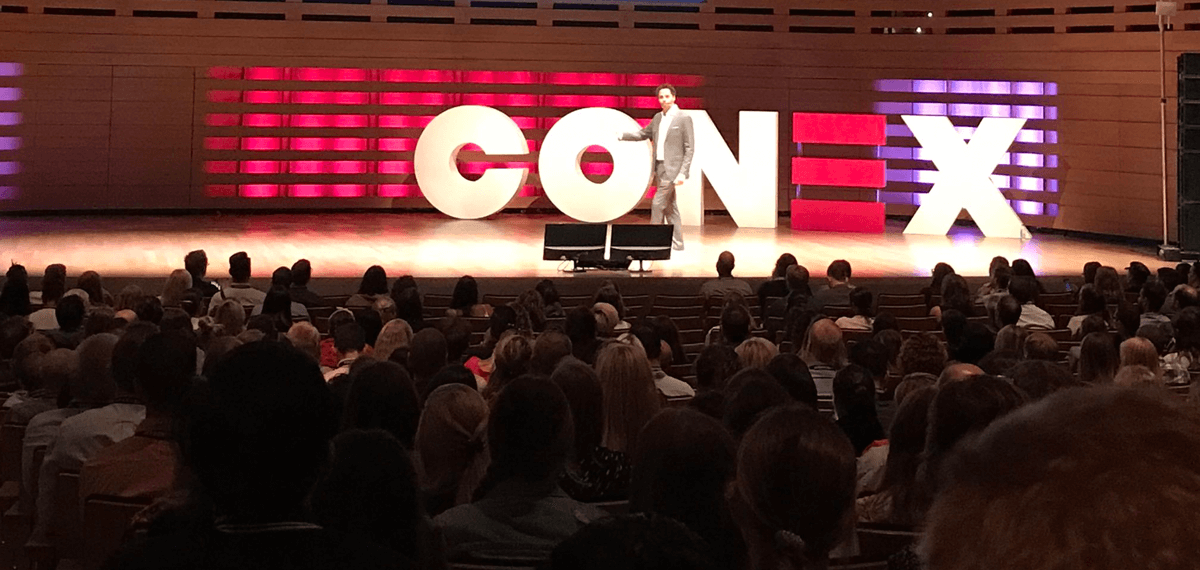 Content experience builds trust and affinity
The best way to create a personalized content experience according to Randy Frisch is to follow a framework. Centralize content, organize it, personalize experiences, distribute it and then generate the results. Matthew Sweezey of Salesforce Pardot agreed, saying, "Experience is across the entire buyer journey."
As Ann Handley declared, achieving perfection in marketing is less important compared to a brand being "you." So, to build trust, you have to be customer-obsessed and be able to tell a true story over time in a relatable voice. Instead of saying, "We need a piece of content for __," Ann recommends companies fill in the blank on the statement, "Our audience needs ___." This is how writing becomes similar to talking to one person instead of a very large audience.
"Customer obsession ultimately leads to better revenue performance" according to Laura Ramos of Forester. That being said, customer experience is a brand's competitive advantage so content can be humanized. How can your brand achieve this? Treat your customers as you would your friends, help customers solve their problems and be flexible and adjust to changing the market and industry conditions.