The latest Digital Summit event was recently held at the Charlotte Convention Center with the usual crowd of B2B service providers, tech experts, brand managers, ad agency managers and startup founders.
With more than 45 speakers and sessions attended by thousands of participants, keynote speeches centered on digital marketing, analytics and content production. Here are our key takeaways from the event.
Create a purpose-driven marketing strategy
Mike Dupree of Twitter tackled how consumers these days are buying or rejecting brands based on social or political issues.
75 percent of buyers expect brands to take sides on an issue that would influence their decision to purchase or boycott. MMike acknowledges that this can isolate one's target market when a brand taps into Twitter, for example, and doesn't conform to the audience's stance.
Therefore, marketers must be on a "safety island" through a purpose-driven marketing campaign.
To leverage this, Mike suggests marketers follow the four steps he developed.
1. Brands should ask if they have a right to be present in the social or political issue. This is called brand permission.
2. Brands must take a stand without taking sides. Brands must look for issues that are universal so that everybody can relate to it and not leave others behind.
3. Brands have to demonstrate before they communicate. For example, they should have already worked on supporting causes or nonprofits even before they announce in their campaigns.
4. There has to be an organizational decision to execute. Some of the brands that have accomplished this include Nike and HBO.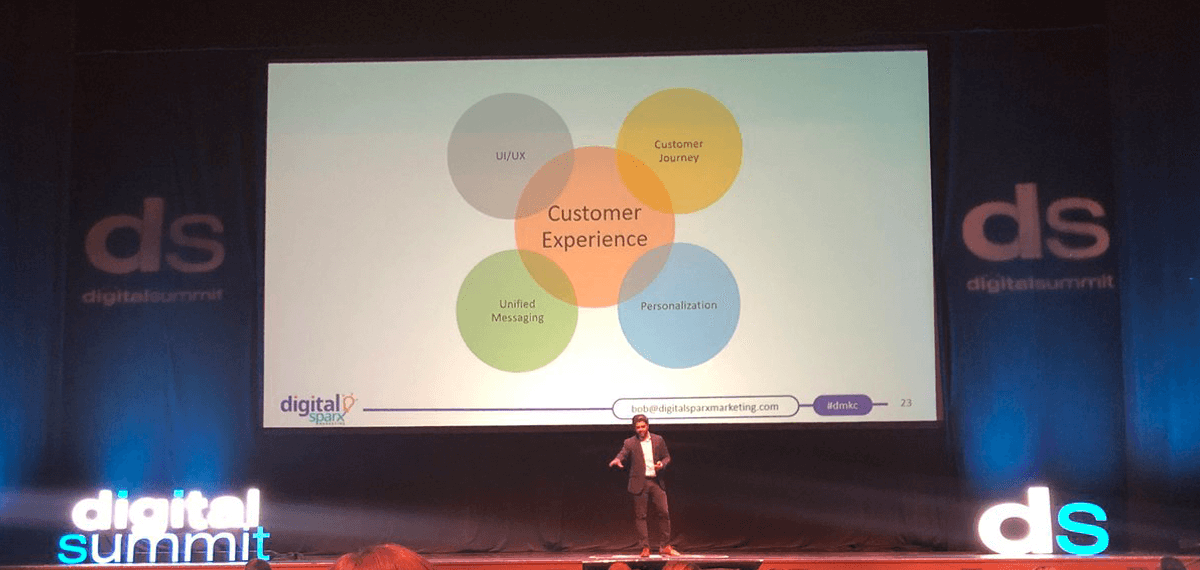 Align the lifecycle across the organization
Bob Tripathi of Digital Sparx Marketing discussed account-based marketing which he defines as a focused B2B marketing tactic where marketing and sales teams work together to identify and target key accounts.
The goal is to support revenue generation by teams working together.
According to Bob, the marketing team's role should be focused on content creation, email nurturing, leads and scoring.
On the other hand, the sales team's responsibilities are centered on meetings, creating relationships and closing deals.
When these roles are clearly defined, ABM can be carried out in three steps.
1. The sales and marketing teams must identify together what accounts to target.
2. They need to expand the contacts in the target accounts and add key approvers and decision-makers.
3. They must create marketing activities to engage with individual contacts in that account.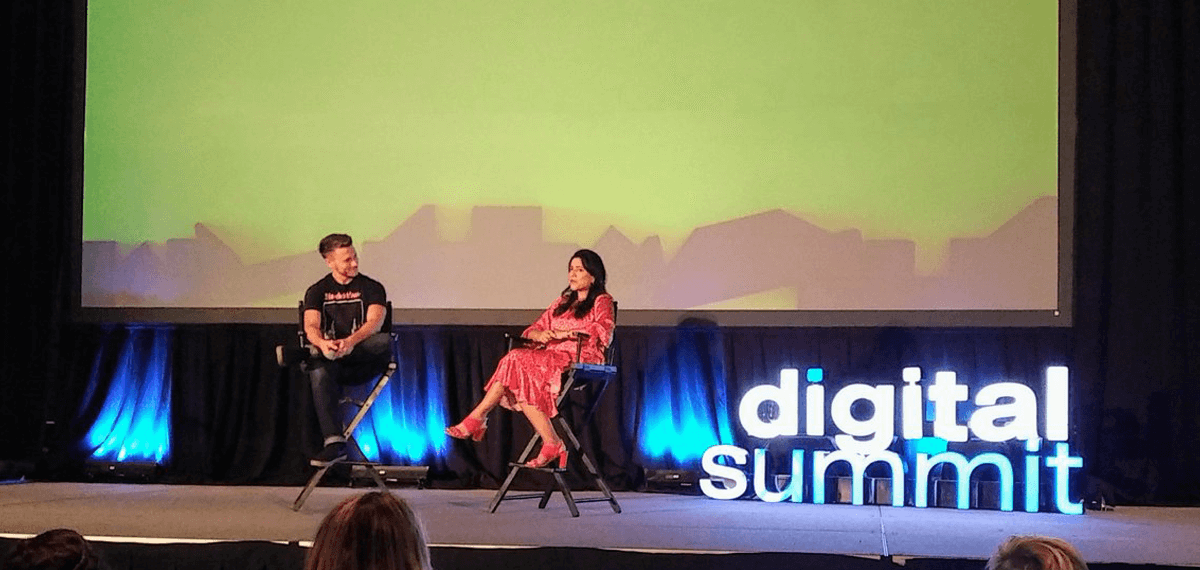 Jazz up your marketing
Cliff Seal from Salesforce delighted his audience by sharing his secrets to creating innovative and effective email campaigns.
What better way to find inspiration than from jazz artists.
According to Cliff, email marketers can learn from their best practices by creating valuable moments for customers and understanding their needs every single day. He cited research that revealed 89 percent of B2B buyers expect companies to know their business needs in detail.
First, Cliff believes that all musicians are subconsciously mathematicians. Like them, marketers are also in need of data because of their analytical nature.
He recommends using testing not to boost metrics but to learn more about their benchmarks.
Run at least one statistically significant test every month, and create three behavior-based segments then tailor to them.
Second, marketers should learn to master comping (supporting before leading) and improvising. They should learn how to focus on creating a single, shared view of their customers.
Organizations must learn to support their marketing and sales teams before they can lead them. Improvise in real-time based on behavior. Personalize emails based on events for example.
Finally, marketers must learn to master mantras. According to Cliff, high-performers often "lead the band" with trust and agility.
Creating an awareness campaign must have an authentic purpose composed of a simple message, an agile approach and an executive buy-in. This, according to Cliff, creates two to three times better engagement than traditional email marketing.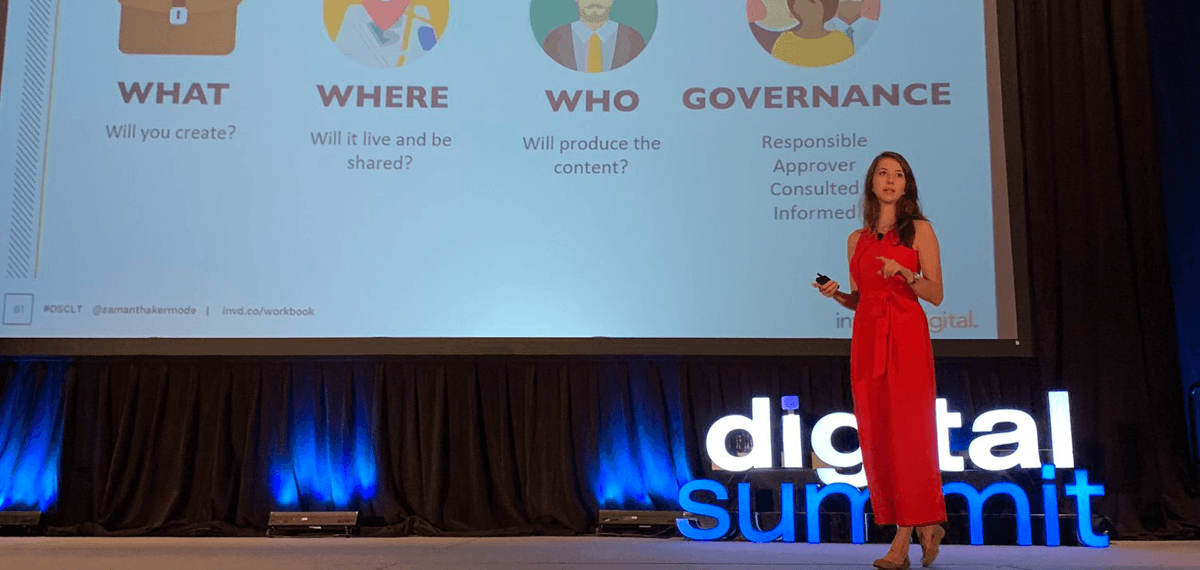 Create a better digital presence through content
Lauren Teague of Convince & Convert told her audience that it only takes 1.8 seconds to catch a user's attention on social media.
That's how fast their focus switches from one post, tweet or photo before scrolling further.
She encouraged everyone to provide audiences with real-time content by working with tools to collaborate to serve their audiences better.
If they fail to do this, someone will capture their market.
Samantha Kermode of Investis Digital shared her strategies for improving brands' digital presence.
According to Samantha, if you want audiences to consider your brand, you have to produce content for each stage of the customer journey.
If you want audiences to find that content at the right moment, you have to promote it the best way you can.
To optimize videos, add specific, compelling titles, placing links at the beginning, add relevant tags and post the full transcript for easier search.
On a similar note, Beverly Jackson of MGM Resorts International encouraged marketers to create a content framework that inspires by aligning content strategies to their purpose. To test whether a brand's efforts are working, Net Promoter Scores help indicate success or failure after the event, with social media being a leading indicator.
In line with this, Andrew Stief of Prudential noticed that two-thirds of brands outsource their content marketing. Therefore, brands need to align their content marketing with their business objectives by making their goals clear to their content partners.
Finally, Juanika Cuthbertson of Ladypreneur Academy advised attendees to consider what media format, platforms and content types are appropriate for each stage in the customer journey. Tailoring content in this way ensures a brand's voice resonates long-term.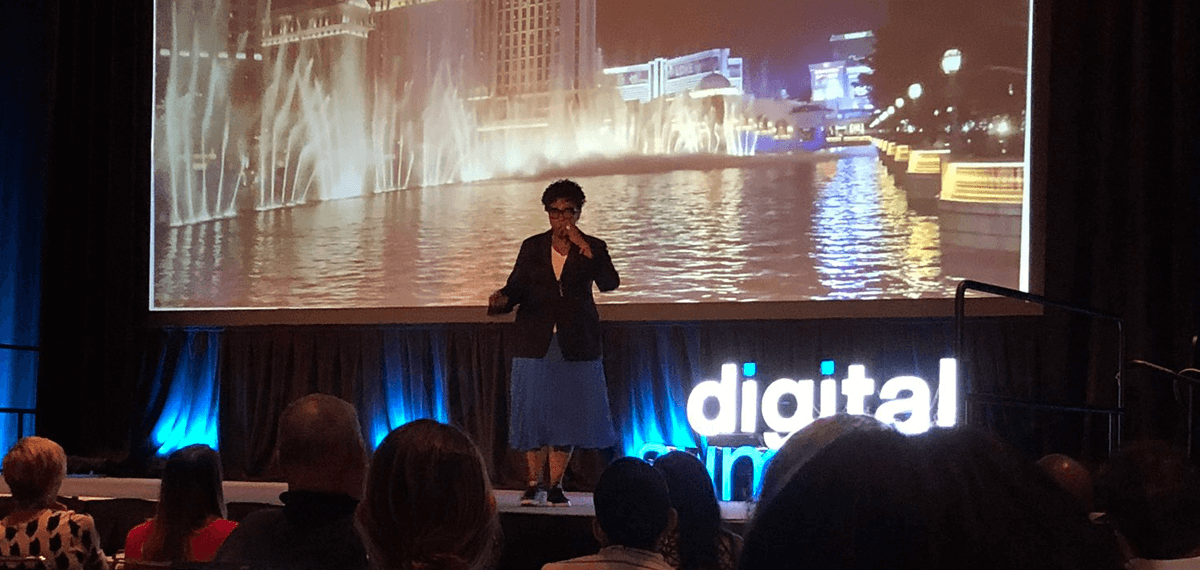 Know your audience
Jessica Antle of Avidxchange, speaking about B2B marketing best practices, recommended marketers understand the importance of truly knowing their target audience.
This includes looking into personal demographics and/or company demographics, key responsibilities and what the pain points and needs the brand can solve for them are.
How can brands obtain such information?
1. Ask customers directly
2. Ask the sales team
3. Read what audiences are reading
4. Dive into the sales database
Marketers must utilize different tactics and channels to deliver one cohesive message about who the company is and how it stands out in the market.
In addition, Jessica says companies who tell compelling stories with a memorable and creative message can far outpace those in the marketplace who don't practice such tactics. An ownable brand is created by combining a brand campaign with storytelling.
Carlos Gil of Gil Media Co. reminded attendees to build an authentic brand.
Respond to customers
They want real conversations, not fake influencers.
According to Carlos, brands need to "date" their social media followers if they want to convert them into a sale or have them complete an action in their journey. In other words, it's what we refer to as "engagement."