SMX East 2019 has come and gone once again in The Big Apple. Attended by SEO experts from Microsoft, Google, Bing, to name a few, the event was packed with both people and knowledge.

Here are our top takeaways from the event.
No place like homepage? Think again
The first day of the event had everyone flocking to the keynote of Rand Fishkin, the co-founder of SEOmoz who discussed how to take action and impact your Google ranking. According to Rand, brands must realize that the Google search engine results page (SERP) is their homepage. In other words, they should do everything they can to rank on the first page of Google searches.

Rand revealed that as of Q1 2019, Google (unsurprisingly) still holds a monopoly on web search with 94% of the total share in the search engine market. Compare that to YouTube (technically also Google) with only 3%, Yahoo 1.6% and Bing 1.42%.

Rand emphasized the importance of paid search and the many opportunities still yet to be explored. Organic search traffic has already plateaued and will soon decline. Yet, most companies still don't give it a second thought.
For example, Nintendo doesn't buy branded keyword ads. As a result, other companies such as Target and BestBuy that carry their consoles have taken advantage of the situation by paying to get top search results. 

On the other hand, Glossier, a cosmetics company based in New York, found out that Google showed a misleading Google Maps result when buyers search for where to buy their products. The company immediately paid for keyword ads to be on top of the SERP and saw dramatic results.

He also shared insights on how to take a piece of the pie that keyword search leaders are dominating:

1. Content on our sites or others can claim valuable, answer-focused SERP real estate.
2. Content marketing, editorial content submissions and ads can nudge awareness and behavior. 
3. Reputation management SEO can help control branded SERPs.
4. The future of search marketing is nudging behavior through zero-click queries, not just earning traffic.
Zero-click isn't for everyone though, ask yourself "Can I benefit from ranking for this query even without traffic?". If not, you're best off optimizing for keywords instead.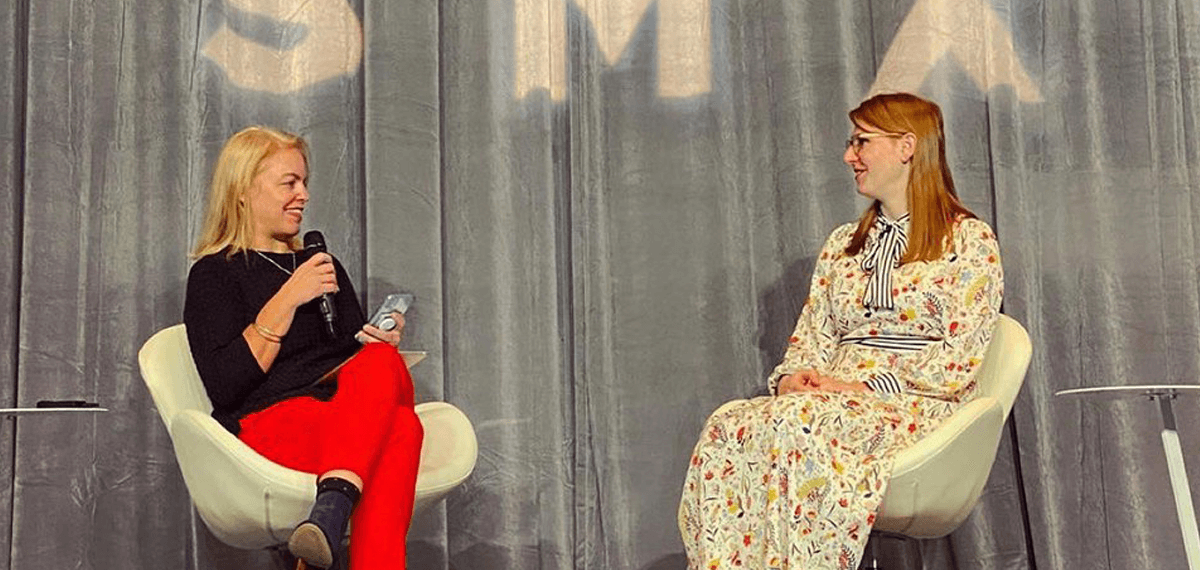 Marketing in the digital age
Quoting Dana Telsey of Telsey Advisory Group, Christi Olson of Microsoft reminded her audience that yesterday's "amazing" is today's "expected." Indeed, based on her observations, marketers make too many assumptions on gender, age, tastes and preferences of their customer demographics.

For example, brands send messages to "potential" customers who happen to have no interest in their product and risk missing out on an important segment of the population with low brand consideration but very high intent to purchase.

Christi recommends you get to know your customers by delivering unforgettable experiences through empowering customer service staff. In addition, an intelligent supply chain that reduces costs and raises customer satisfaction can make the brand stand out from its competitors.

Finally, Christi emphasized that we're no longer in the age of digital marketing but we're already marketing in the digital age. The goal of every brand, therefore, is to create loyal and repeat customers so engaging them beyond their purchase is all the more necessary.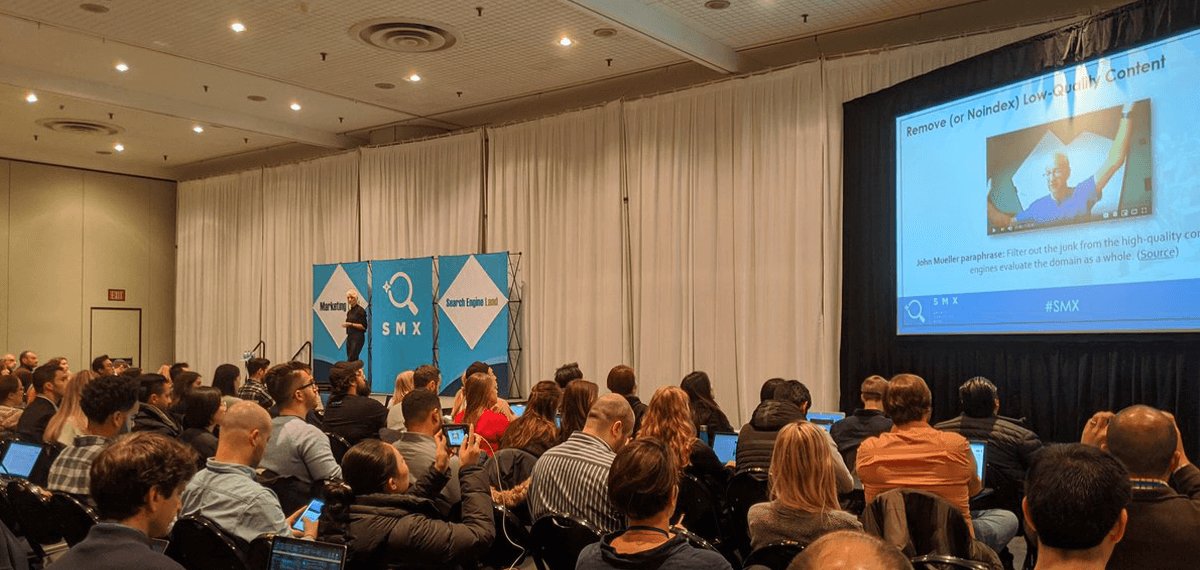 Recovering from an algorithm change
Constant Google algorithm changes are made primarily to correct misinformation and eliminate harmful behavior. However, it's common for many websites to be affected even if they're not likely culprits in the spread of false information. As a result, they suffer the consequences of seeing their rankings plunge once the algorithm updates are implemented.

Frederic Dubut of Bing and Fili Wiese of Search Engine Land, in their joint keynote, revealed the various stages of penalties that search engines impose upon sites that violate their algorithms.

Neutralize – a single instance of spam is flagged by the search engine.
Demote – a site is penalized if it has multiple spam signals by dropping its search engine ranking.
Remove – the site is permanently banned from appearing on the search engine's results page.
When recovering from a Google Algorithm update, Lily Ray of PathInteractive recommended using the following tips to instill the trust and credibility that both Google and readers want.

1. Ask experts to review your web content.
2. Minimize your ads and eliminate distracting content.
3. Display trust signals such as company awards, accolades, certifications and other proof that authorities or customers trust your brand.
4. Be transparent with your editorial or advertising policies.
5. Publish well-researched and high-quality content.
6. Avoid publishing content that contradicts trusted resources such as medical journals or expert findings.
7. Don't pressure your readers by sounding overexcited and pushy when publishing marketing copy.
8. Remove low-quality content such as duplicates, those that are too short and even auto-generated content to avoid bringing down the quality of the overall domain.
9. Drive towards local SEO.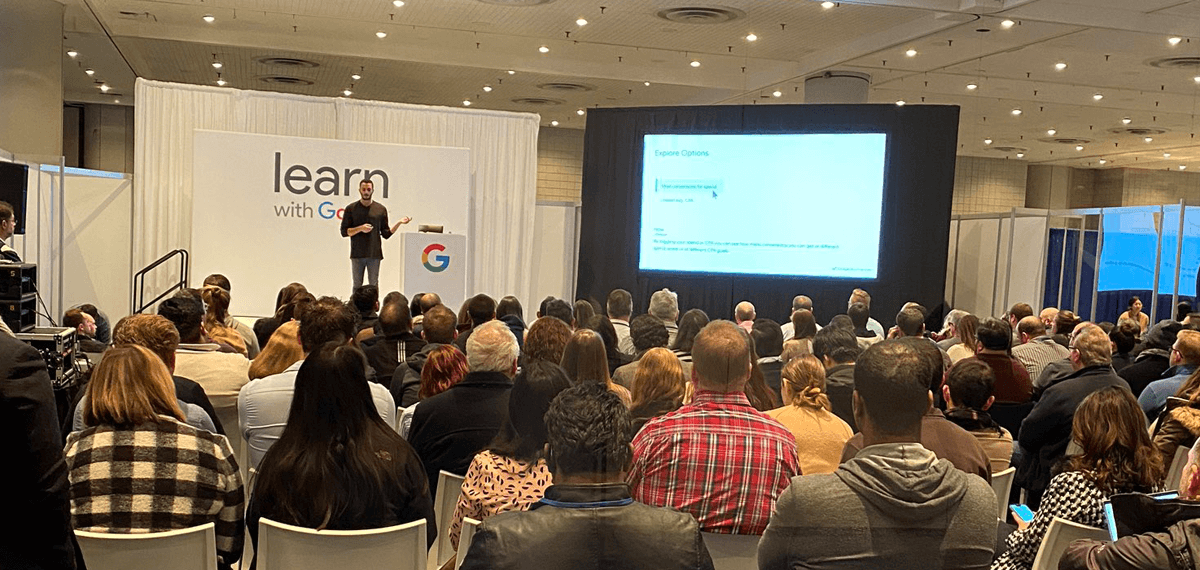 Think local, act global
Dan Leibson of Local SEO Guide revealed that general SEO and local SEO have now become one and the same.

You may notice that Google is pushing for more local SERPs but local SEO is still rarely taken advantage of by most businesses. According to Dan, there are plenty of opportunities to capitalize on site-based, organic and local SEO. 

To improve local search presence, Dan recommends using a combination of, On-page localization of content, using internal linking strategies and adding geo-category pages.
Another great way to capitalize on the current lack of local SEO is to rewrite location pages to include geographic data to inject from Nielsen Metro Data, using annual store surveys, keyword research by store-based geographic preferences, consistent regular updates, and inclusion of keywords on the webpage.