This year's Seattle Interactive Conference was teeming with experts in UX/UI design, branding, creativity, social media, interactive advertising, content strategy and customer engagement.
The two-day event was attended by entrepreneurs and online professionals, leaving with insights from keynote speakers, workshop facilitators and fellow enthusiasts during the networking events.
Here are our key takeaways from the event.
Data matters but finding meaning is more important
According to Jeremy Echols of Analytics Pros, when marketers use Google Analytics, they should look to answer the following four questions:
1. Who are their users?
2. Where do the users come from?
3. What did the users do on the website?
4. Did the users do what the brand wanted them to do?
Jack Morgan of Duolingo reminded attendees that every data point is a person and should be treated as such. It's often forgotten at scale but providing a personalized experience should be the primary focus, after all, that's what the data is for.
Customer experience should overtake price and product as the key brand differentiator.
As Geoffrey Colon of Microsoft said, data is just part of the process and toolkit and it's certainly not going to do the work for you.
Use data to drive creativity.
As Chadreyi Saha Davis of Amazon puts it, listen to the anecdotes, not just the data.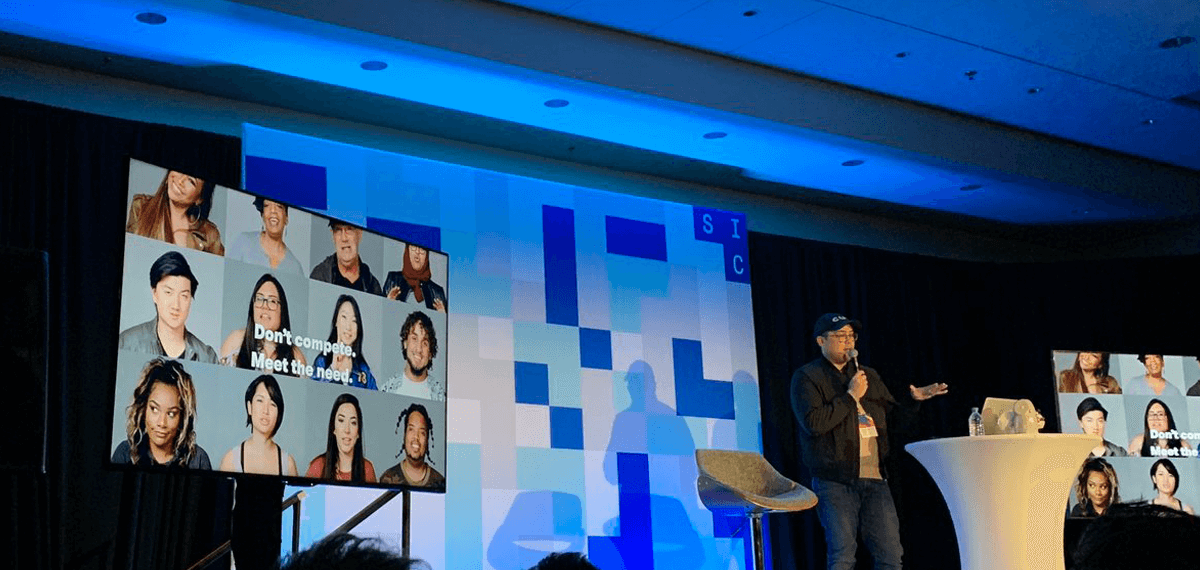 Strategize with content
Tiantian Xu of Uber, pointed out that 90 percent of internet users are "lurkers", 9 percent are considered contributors but only 1 percent are actual content creators. That alone should encourage brands to be part of the group creating content.
Deliver quality content with the least amount of friction, as often as possible. That should be to goal according to James van Leuven of REI.
Utilizing metadata should also be key to strategic content distribution. Great content that offers true value is wasted if it doesn't reach your audience.
Clayton Peters of Snapchat adds that traditional entertainment is not as effective as it once was, especially with Generation Z. According to the statistics he presented, only 37 percent of them claim to watch any television in a day.
There's also been a 17 percent drop in theatergoers and a 19 percent drop in home video viewers in just the last few months. No surprises here but Snapchat sees short-form video content as "prime time" and mobile is clearly the best platform for it.
Finally, Michael Gaston of Cut shared his thoughts on the broader concept when it comes to content creation.
Stop giving audiences what they want, instead provide them with what they didn't know they needed.
Apple is a great example of this overall but the iPhone sticks out as the obvious case. As Steve Jobs said, "A lot of times, people don't know what they want until you show it to them".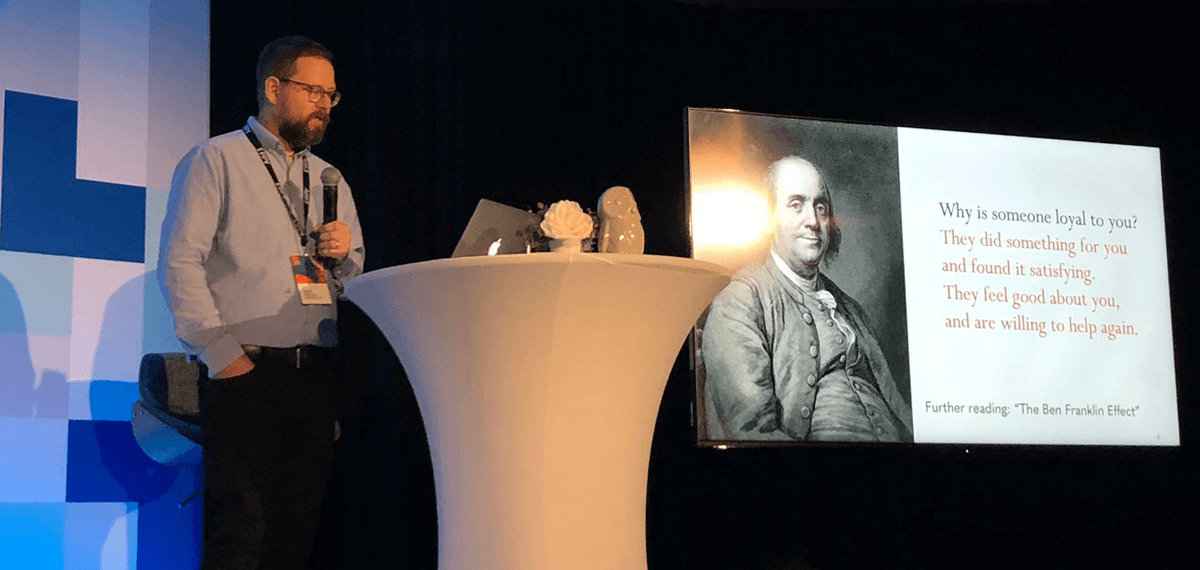 Brand strategy matters more than ever
"Your brand has to walk the talk," according to Liza Sankar-Gorton and Lynn Parker of Green Rubino. Citing an example of how salt has been rebranded by a company to include an emotional relationship (by putting a logo of a girl with an umbrella on its packaging), many consumers have identified their brand as more trusted even if "salt is still salt" according to the pair.
They suggest using the following four-point framework as a basis for cementing your brand strategy:
Brand insight: The one thing you want them to know about you.
Brand positioning: A short sentence about your role, benefit and point of differentiation.
Brand personality: How the brand relates to its audience.
Brand pillars: Messages to the market.
Define your brand, make it authentic, emotional and always deliver on your promise in everything you do.
With a successful brand strategy comes brand loyalty. Tim Yeadon of Clyde Golden pointed out that customers are more likely to be attached to a brand if emotional engagement is present. This is much better than achieving customer satisfaction according to Tim.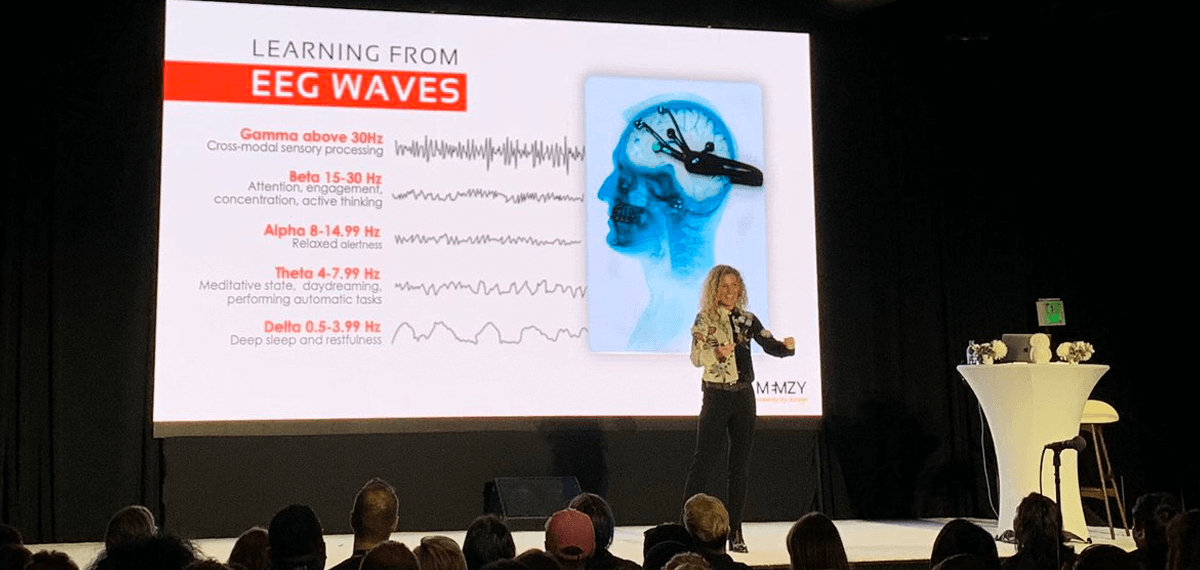 Ground customer service in storytelling
Basil Shadid of Rational offered the following: A customer's story plus a company's product is equal to the brand's story. Effective customer service is realized when consumers use your product in a way that impacts them and engages with the brand. Best practices, as recommended by Basil, include telling a customer story, building authentic relationships and giving back to the community.
Diving deeper into storytelling, another panel discussed exactly that with Michelle Delancy of Seattle Dragons, Becca Elliott of NHL Seattle and Kevin Shively of Tagboard. The trio spoke about the 5 P's that make up great stories.
People, place, picture, personal and platform.
Facts are easily remembered, and good stories about people and experiences make a great topic for any content.
Another interesting talk was delivered by neuroscientist Carmen Simon of Memzy who used her expertise to explain to attendees how to create memorable messages in their marketing campaigns.
By looking into how people pay attention, brands can separate those that are initiated by individuals versus by their environment.
Initiated by the individual
Visual search – They orient their own attention externally, toward something they consider rewarding
Interaction – They orient their own attention internally, toward something they consider rewarding
Initiated by the environment
Automatic triggers – You capture their attention with an external stimulus (size, color, shape, memory)
Guided attention – You guide them toward their internal thoughts and prompt them to focus on something rewarding
Once these sources of attention are identified, marketers can develop a habit of creating memorable messages by following these habits:
1. Direct focus and clarify the reward.
2. Manage working memory with frequent stimulus change and long-term memory.
3. Balance abstract and concrete content.
4. Invite some similarity and then deviate from a pattern.