Offering an incredible customer experience is the quickest and easiest way to stand out and show your customers you care. That's why we've put together a collection of best practices for getting the most out of the tawk.to software.
Whether your focus is to answer as many chats as possible or even just make sure the few you're getting are handled the right way, these tips are a surefire way to keep your customers happy and a step in the right direction for your customer service team. 
Stand out from the crowd
To make your widget stand out, change the default colors so it jumps off the page. Go for something bright and colorful to attract more visitors to start a chat. After all, they can't start a conversation if they don't know you're there.
A great goal to shoot for is to find complementary colors that go with your branding while making sure the widget doesn't get buried in the rest of the page.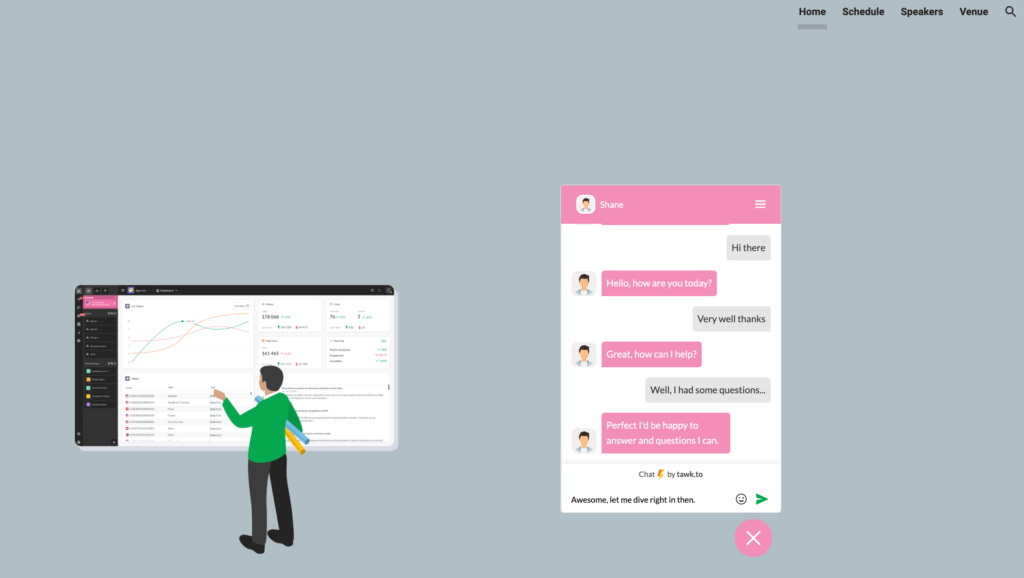 Learn more about changing the color of the widget in this article: Changing the appearance of the chat widget

If you really want to turn some heads, try customizing the Attention Grabber. As its name suggests, the Attention Grabber is perfect for making sure visitors know the chat widget is there.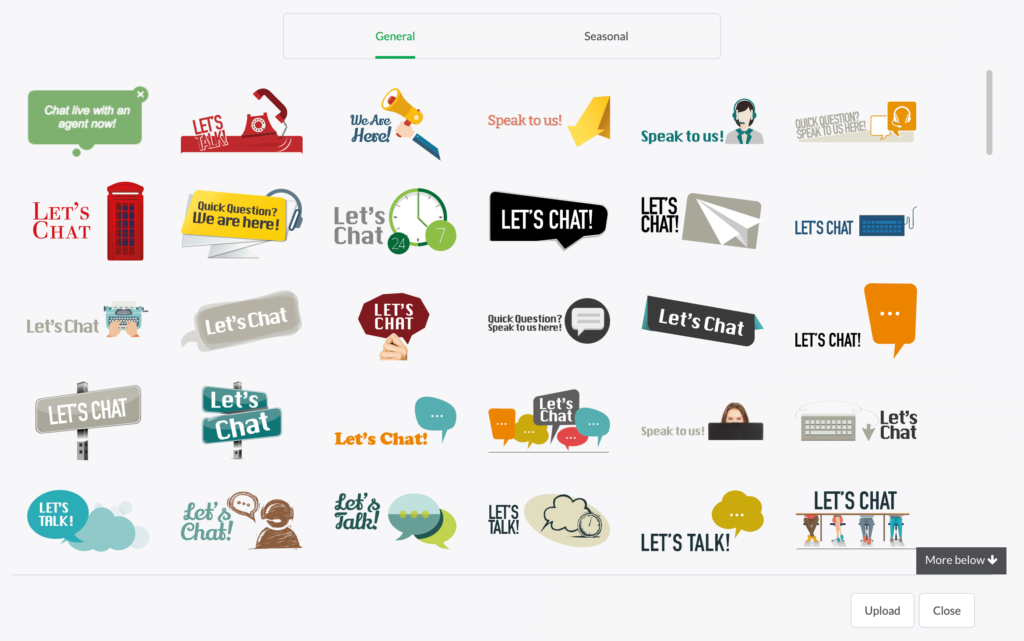 You can learn more about adding an Attention Grabber in this article: Enabling the Attention Grabber
An offer they can't refuse
Captivate your visitors by incorporating your promos in automated trigger messages. The more people see the great deals you've got on offer, the more customers will snap them up.
From your Dashboard, you can easily change the Welcome message to include your latest offer by clicking on it and making adjustments. The Welcome message is a Basic – Site Notification. It will be sent to the visitor no matter what page they're on after they've been on your site for the delay time you set.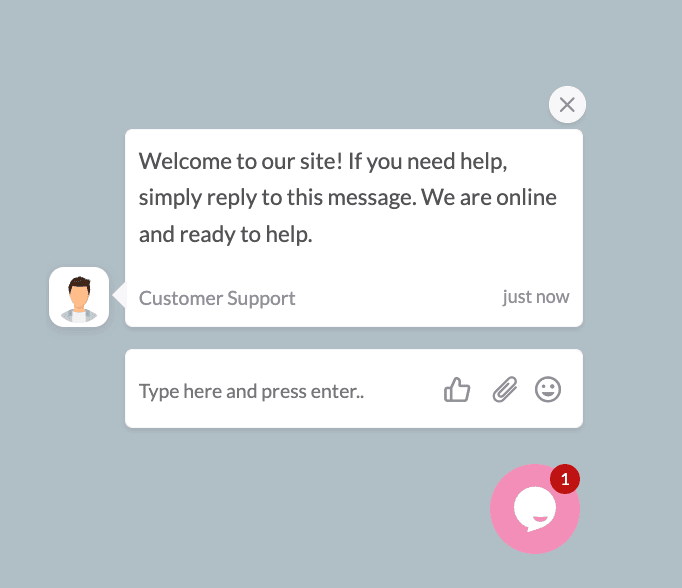 If you want to dive deeper, these three articles will help with setting up custom triggers:
Creating and managing triggers
Setting up a Basic – Chat Rescuer Trigger
Advanced Trigger — send a second message to a visitor on your website
There's no need to struggle alone
Keep your live chat well-staffed by inviting more team members (or even family!) to your property on tawk.to. Who knew answering chats would be this fun? You can invite multiple members at the same time and choose the level of access they'll have once they accept the invite and log in.
Learn more about inviting agents here: How to invite and manage agents
If you've got the whole family and even the dog answering chats and it's still not enough, schedule a call with one of our customer success team members for a free trial with our hired agent service. After that, we'll answer the chats for you for as little as $1 an hour.
For that price, you'll get real people, professionally and educated on your specific business, available 24/7.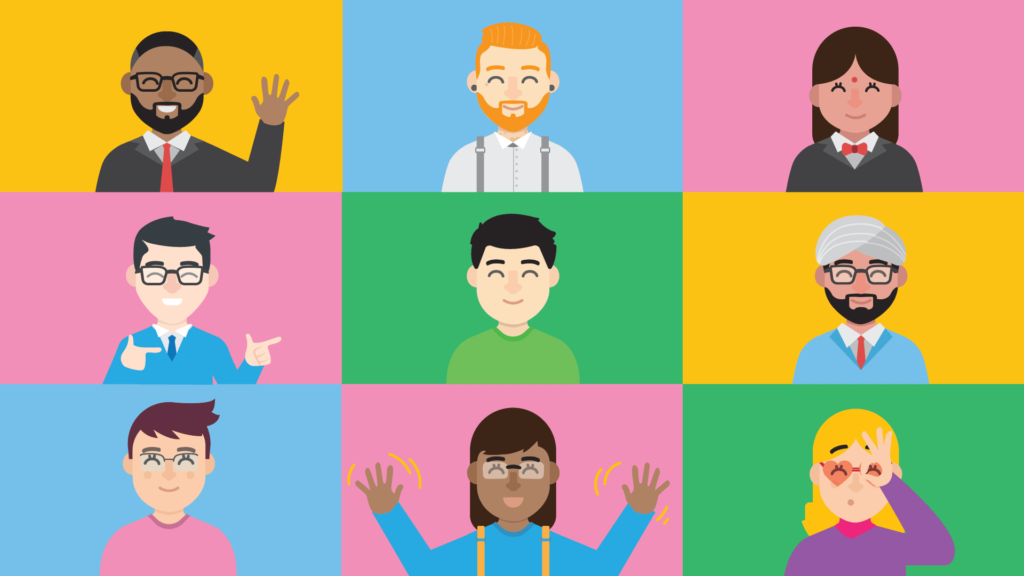 For a fraction of the cost of hiring, you'll find yourself with a handpicked team, tailor-made for supporting your customers and resulting in a higher return on your advertising investment.
Work smarter, not harder
Save time by creating Shortcuts for the most common questions. Your team will be happier and able to serve more visitors in the same amount of time with these handy message templates! You can add any message you think will be useful when chatting with customers.
You can make a shortcut for anything you're likely to say to multiple people: Hello, Goodbye, Thanks … the more the merrier. Your whole team will save time in the long run and shortcuts help to maintain the same message across communications from a large team.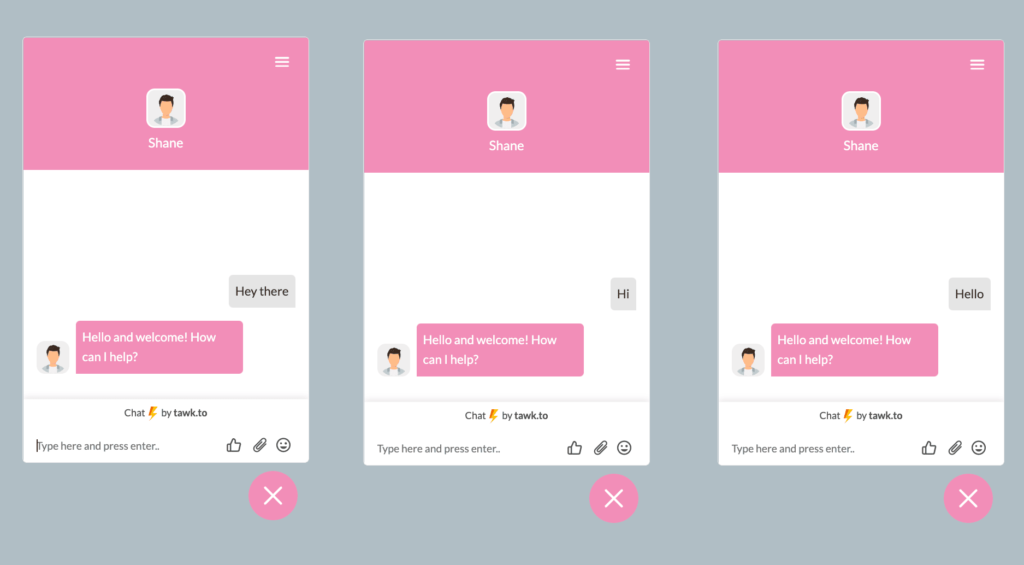 If you want to learn more about shortcuts or delve into surveys, check out his article: Creating and managing shortcuts
Make room for communication
Get the party started by inviting everyone to a group chat. It's the easiest way to communicate and collaborate internally in the Dashboard! To create a new group chat, just click on the plus icon in the Groups section.
Give your new group a name and select the property members you want to add to the group. Remember, group chats are the best place to communicate with other agents about a property. So make sure to include anyone who will get some use out of the group.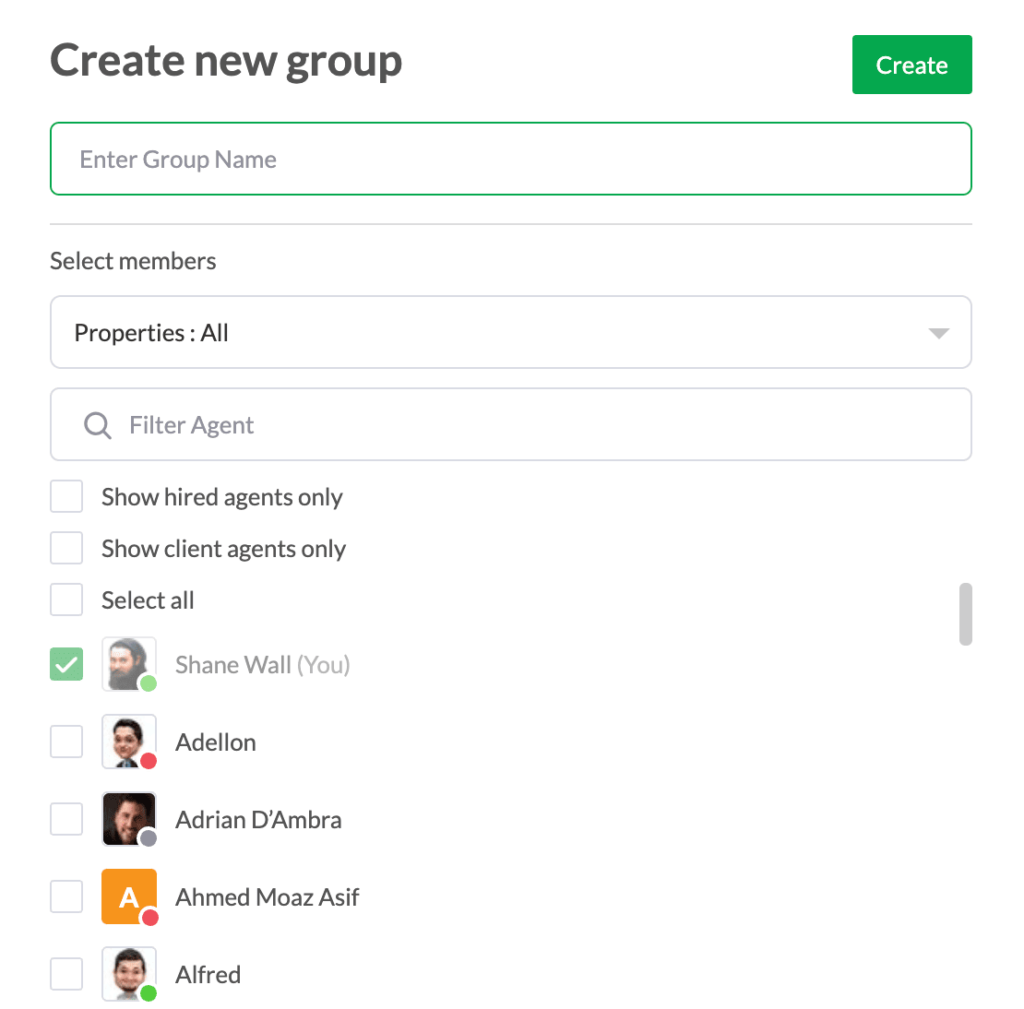 When you've added all of the agents you want to bring into the new group, click the green Create button at the top of the page and you're ready to go.
For more on group chats, have a look at this article: Creating and managing group chats
Keep the lights on later
Show more customers some love by expanding your coverage hours. You can also control this with the widget scheduler so your widget automatically switches online and offline according to your settings.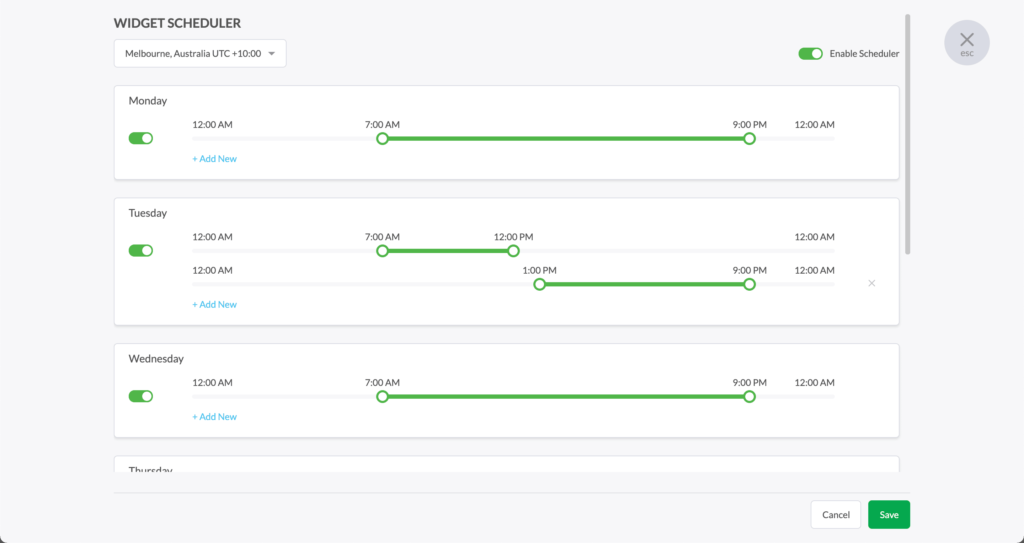 Now, as long as there is an agent online and ready to answer chats, the widget will automatically go online during the periods you've set.
Learn more about setting schedules here: Using the Widget Scheduler
That's it from us. We hope these tips come in handy!
If you have any questions about anything to do with the widget, you can always get in touch with us through the chat or book a call with us for messaging advice specific to your business. Best of luck, we know you'll do great!