Walk into a Ritz-Carlton hotel and every need is anticipated. Any issue is handled swiftly. And professionalism and respect are communicated at every level.
The company's Gold Standards of customer service are renowned worldwide for being among the highest attainable. These standards are committed to memory and carried by employees on small tri-fold cards. They summarize the company's values and philosophy and guide every guest and employee encounter.
What is it that makes the Ritz-Carlton's customer service outstanding? And how can we apply that to serving our customers in live chats?
Let's start with three steps …
Three steps to the ultimate customer service experience
"Customer service starts the instant you make contact with the individual."

— Horst Schulze, Co-Founder of the Ritz-Carlton Hotel Company
The Gold Standards outline three steps to providing superior customer service. Let's look at how each step — applied to real-time chat — creates a welcoming experience for your online guests.
1. Offer a warm and sincere greeting
How do you greet customers on your website? If you're still using generic, out-of-the-box messaging in your widget, here are a few ways to personalize it for a warm and sincere welcome.
Offer live chat support on your site with real human agents
Start with a friendly conversational greeting – not a sales pitch
Reach out proactively and let customers know you're ready to help
Tailor your message to your visitor's location, URL, or visiting history with trigger automations
2. Greet each guest by name
When you first enter a Ritz-Carlton hotel, you may be greeted by name as you enter the building. Doormen at the Ritz are on alert for names on luggage tags and offer a personal welcome from the moment the customer first arrives.
In chat, agents can greet returning online customers by name and in context. Quickly scaninng their profile details and messaging history let's agents know when a visitor has recently reached out for assistance.
You can also collect your visitor's name and details in a pre-chat form. However, be aware that requiring visitors to fill out this form before beginning a chat typically reduces the number of messaging requests.
3. Offer a Fond farewell.
The close of every chat session is one more opportunity to address each visitor by name. Thank customers for visiting your site. And keep the door to the conversation open by inviting them to reach out again in the future.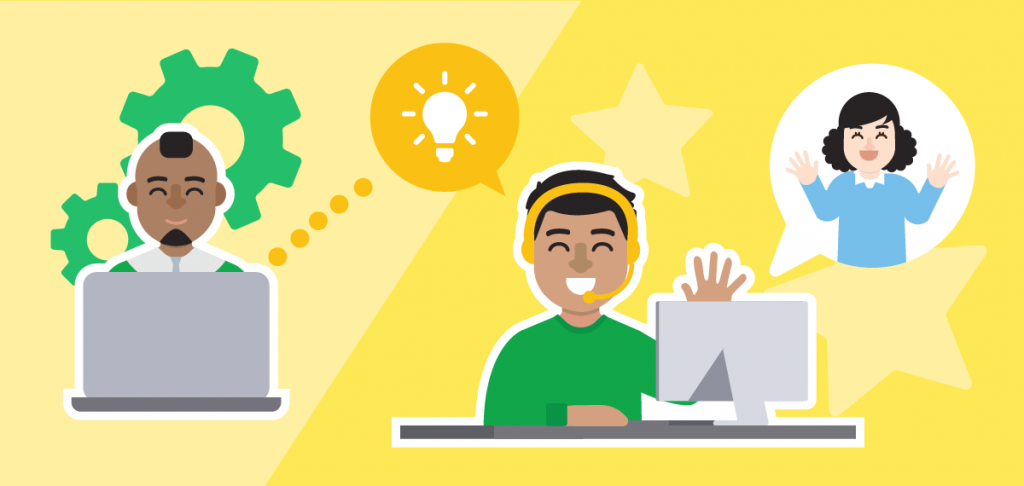 Internal customer service matters too. Here's why.
"Customer service isn't just for those who face the public. It also extends to people inside an organization who deal with each other."

— Horst Schulze, Co-Founder of the Ritz-Carlton Hotel Companythe Ritz-Carlton Motto
When looking at internal roles through a customer service lens, Hortst Schultz, Co-founder of the Ritz-Carlton, upends the expected status of traditional roles. For example, the Head Chef may be the master of the kitchen. Yet this individual provides a service to the waiters who then serve the customers (who ultimately pay the chef's salary).
The waiter is the internal customer, and it's the chef's job to serve him.
The same principle is at work in live chat support.
At every level and department of your organization, encourage team members to ask, "Who is my internal customer?" and "How can I help you to offer better service to your customer?"
In online support teams, it's the chat agents who are often the public-facing team members speaking with visitors every day.
Departments and subject matter experts serve customer support agents who reach out through the ticketing and help desk. And Knowledge Base writers create new articles so future customers can find immediate answers.
Here are some typical internal customer relationships in a SaaS (Software as a Service) company:
Developers create solutions and integrations to support the product, customer success, customer support, and sales teams
Illustrators create images to support the content and design teams
The content department provides resources to support the customers and chat agents
Who are your internal customers and how can you work together with your team to provide the best customer service possible?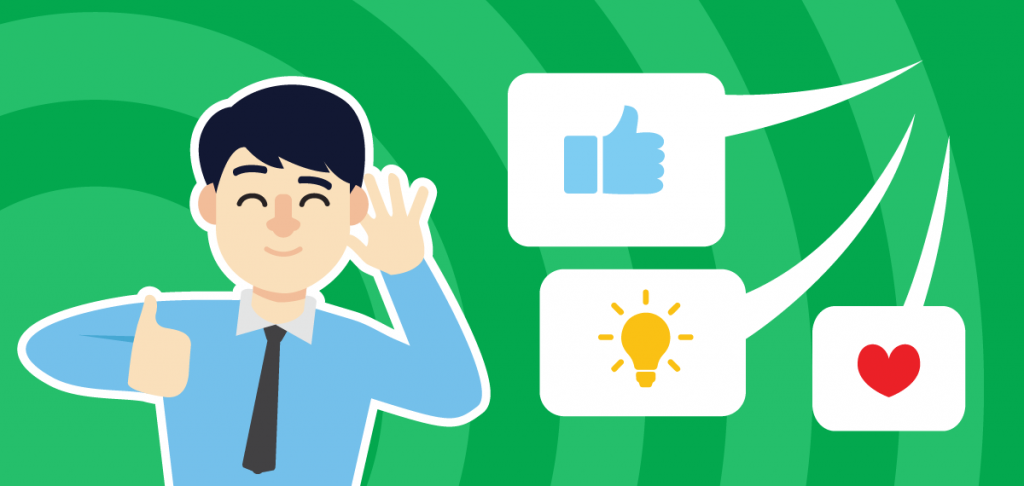 How to listen to your customers
"We are Ladies and Gentlemen serving ladies and gentlemen"

— the Ritz-Carlton Motto
How do you know what customers are looking for? Schultz recommends using surveys to collect data and discover what matters most.
When you offer live chat on your website, you already have a built-in storehouse of customer messaging and search data. Look at past chats and ticket topics. Talk to agents about customer concerns. Then, apply what you learn to improve customer service, conversion rates, products and processes.
Offering a free searchable knowledge base allows you to also view top customer search terms, popular articles, and customer satisfaction statistics.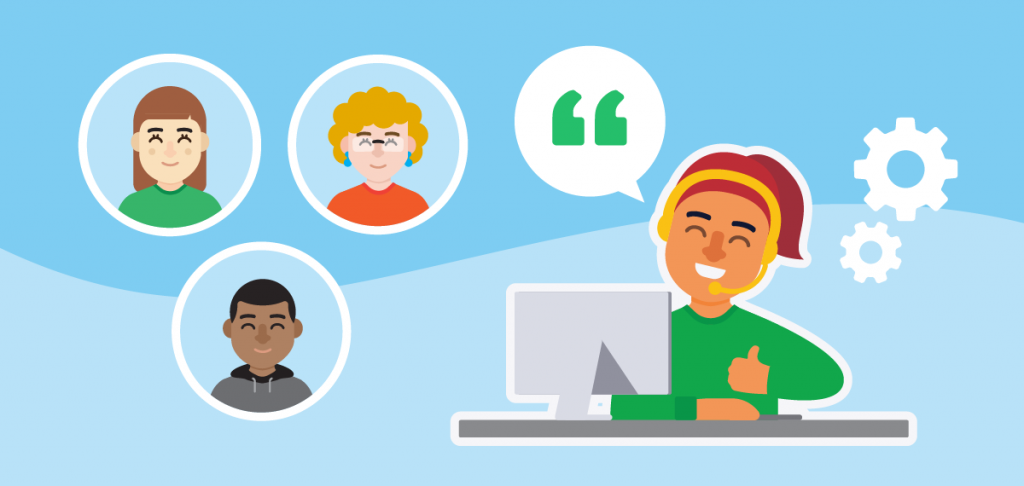 The future is now — anticipating the needs of your customers
"The Ritz-Carlton experience enlivens the senses, instills well-being, and fulfills even the unexpressed wishes and needs of our guests."

— The Ritz-Carlton Credo
Live chat enables you to anticipate both the present and future needs of your visitors.
Agents outfitted with a Knowlege Base, "canned" message templates, and tutorials are equipped to respond with speed and accuracy.
Yet how you answer counts too. Listening and replying with empathy shows high regard for your customer:
Offer a patient, listening ear
Be there in real-time when they need you (24×7 is ideal)
Respond quickly to customer concerns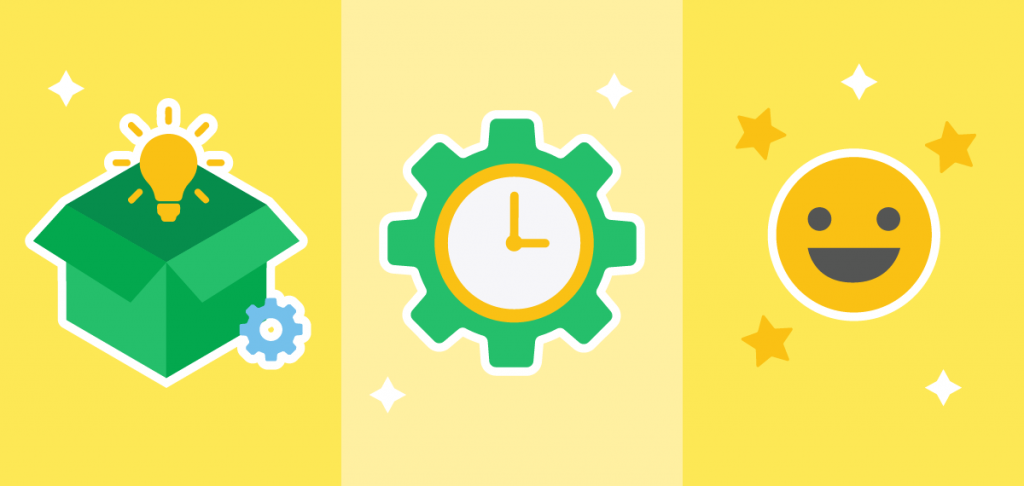 What all customers want (three things)
Acting on feedback, providing fast answers, and anticipating customer needs positions you to deliver what Schultz identifies as the three things all customers want:
"They want a product or service without defects."
"They want timeliness."
"They want your company's representatives to be nice to them."
The challenge is real. However, when we have the tools and the help we need, we can give customers the support they deserve.  Best of all, it's completely free to assist your customers in real time with tawk.to's free app. 
We're here to support you 24×7/365 any time you need assistance, so just reach out!
Can't always be there to answer the chat? See how easy it is offer 24×7 customer service with tawk.to's Hired Agent Service for only $1/hour