Self-service used to mean buying your snack, soda, or sandwich from a vending machine. There was no self-serve option at the gas station. A friendly attendant washed and buffed your windows to a shine, checked the oil level, and offered the latest promotion.
Today, self-service has evolved beyond self-serve gas pumps to become digital. We deposit checks with our phones. We set our own appointments with online calendars. And we skip the checkout lines in Amazon Go stores.
The self-service trend
"The Self-service Economy," Stephen Van Belleghem's global marketing report, showed that 70% of respondents expected websites to include a self-service option. Speed topped the list of customer service values in a survey of 2750 consumers. This was followed by a transparent overview of the next steps, the friendliness of the contact, and the ability to solve problems in one interaction.
He predicted the self-service trend would only grow. And it's no wonder. With Millenials, the "do-it-yourself" generation, and the digital natives of Gen Z entering the marketplace, speed and efficiency are no longer an option. They are expected.
By 2020, the Microsoft Dynamics Global State of Customer Service report found that 86% of 5000 respondents expected a self-service option on a website and 64%, nearly two-thirds, of respondents tried self-service before contacting an agent.
For the Millenial/Gen Z set, ages 18-34, the numbers were even more dramatic. 90% expected to see a self-service app and 74% turned to self-service before contacting a representative.
The conclusion? Your customers want information fast. They want to know the next steps. And they want it to be easy.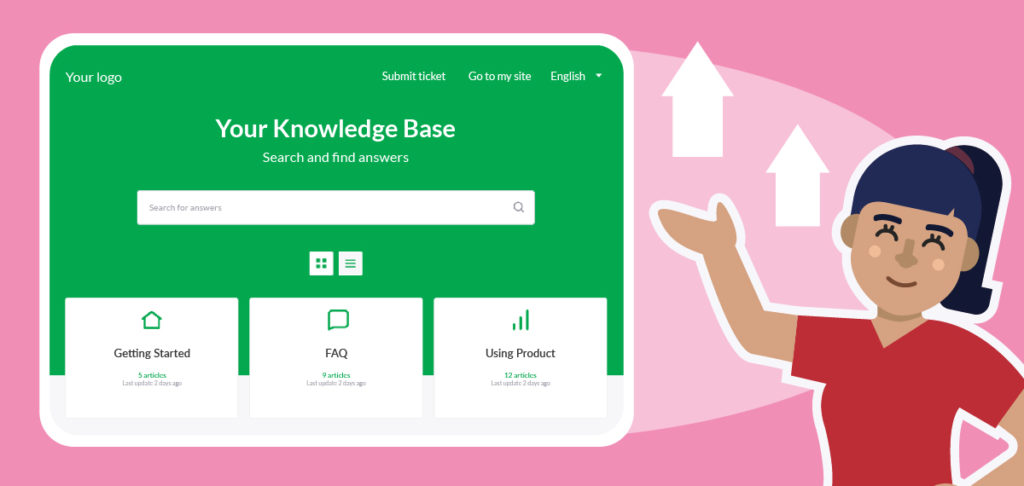 Growing the Knowledge Base
Even though we offer chat support 24 hours per day, every day of the year, we know some customers prefer to help themselves.
The Knowledge Base offers a fast, easy and efficient way for customers to search and find solutions before they chat with an agent.
Over the past couple of years, we've added hundreds of articles, tutorials, integration guides, and more to our Help Center, our Knowledge Base at tawk.to.
Yet even more customers took advantage of this option after we made one small change.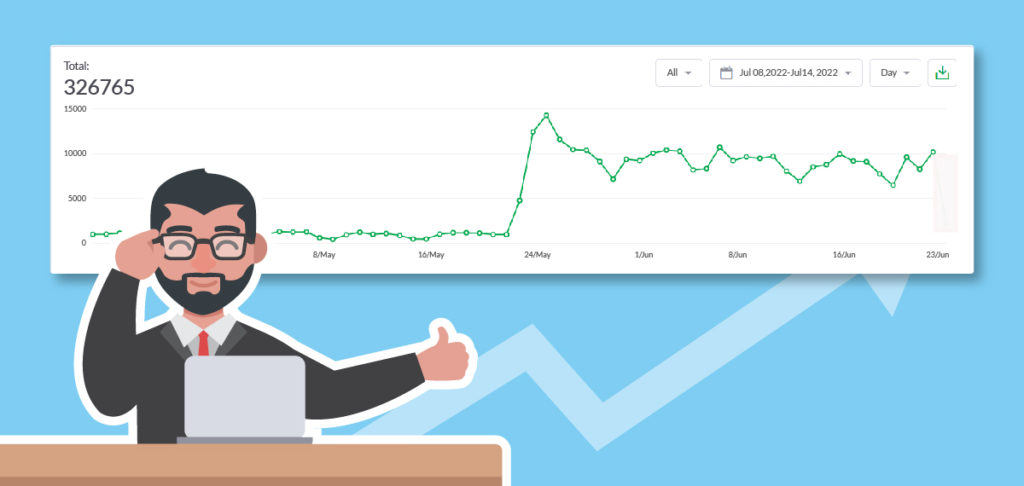 This is what lowered customer service requests …
In May 2021, when we launched widget cards, it became possible to add a Knowledge Base search bar inside the tawk.to widget. Visitors could now see and access our Help Center on every page of our website wherever the widget appeared.
Now that website visitors no longer needed to navigate to a pull-down menu at the top of the page to find answers, even more people chose the user-friendly self-serve option.
Over the first thirty days, Help Center searches immediately jumped by 919%, and chat volume fell by 18% compared to counts for the previous 30 days. This not only reduced the need for agent hours in the chat — it allowed us to use those resources elsewhere.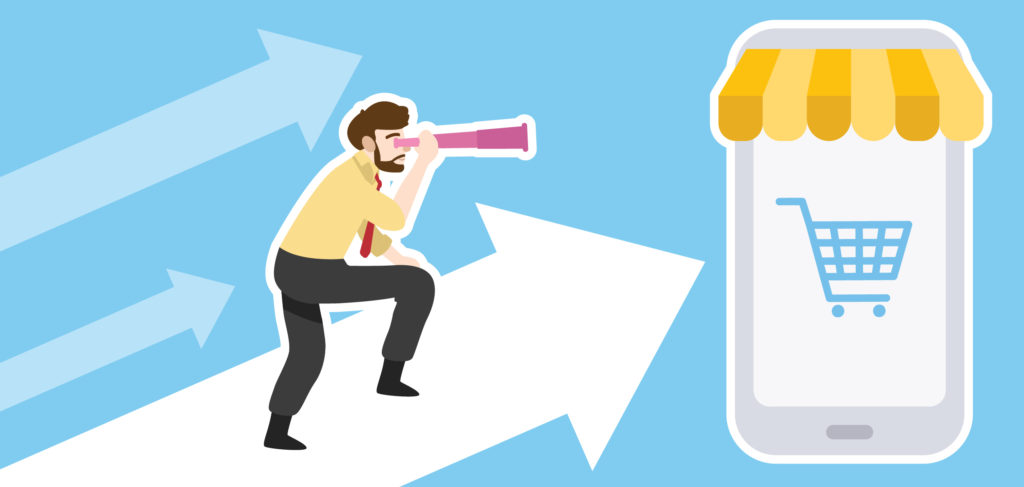 The future is here
Self-service … speed … efficiency. The future of customer service depends on removing friction and making it easy for customers to get things done. As new generations of digital natives enter the marketplace, will you be ready?
If you haven't yet created a Knowledge Base, you may be overlooking an opportunity to reach your present and future customers. The feature is 100% free and included in your tawk.to account.
Don't have a tawk.to account yet? Create one here.