Whether you appreciate them for their simplicity or hate them for their frequency, emails are here to stay. In a world that advances technologically at a sometimes dizzying rate, the trusty/loathsome email has stuck around for many reasons. The first and most important of which is, they still work.
If you stick around and read this article to the end, you'll walk away with some email templates, a little knowledge on how to best use them. You'll even have a few tips for maintaining your templates over time.
Not all emails are created equal
There's just something about being able to reply to an email any time you feel like it … and it's that open time frame for responses that leverages the most used type of email to the top: the follow-up email, also known as the check-in email. It's always important to have a few of these in your bag ready to go for times when someone needs a little extra nudge.
That's why we've put together a collection of templates that may be just what you need to get that long-awaited response from a potential client.
These templates are based on emails we use all the time. Change them for your business and brand. Too stuffy and lifeless? Too casual and relaxed? Put your own spin on them so they sound like you.
Here are a few samples to get you started:
Creating a ticket from a chat email template

Hi <Customer Name>,

Thank you for reaching out in the chat about <the issue>.
A member of our support team has been assigned to your request and will be in touch soon.

If you have any additional questions or updates, simply reply to this email or contact us at <alternate contact information>.
Best regards,

< Your Name >
Company, Position
More information needed email template
Hi <Customer Name>,

Thank you for reaching out about <the issue>.
To better assist you, we need a bit more information.

<List relevant questions>

Please reply to this email with your answers and a member of our team will get back to you soon.
Best regards,

<Your name>
Company, Position
Follow-up email template (no response)
Hi <Customer Name>,
I know things can get busy, so I'm reaching out in case you missed my last email about <the issue>.

<The previous email>
Best regards,

<Your name>
Company, Position
How to get the most out of your email templates
Sometimes people just need a quick reminder and a simple email is all it takes to put you and your business back in the front of their minds.
Email templates make it super-easy to reach out with minimal time and effort. There's no friction and no reason not to start using these ASAP.
Follow-up emails like the ones above may be the most common after a chat, but there are plenty more everyday situations that can benefit from a quick email. Even if you don't like using templates all that often, they can help you get ideas flowing for a more personalized approach.
If you're looking to build your collection of email templates, stop by our Help Center. We have an article chock full of examples to help you keep that conversation going.
The topics range from troubleshooting for unique problems to missed calls and yep, you guessed it, even more follow-up emails.
This blog post may have you thinking you can never have too many email templates, and that's true. But if you want to get the most out of them, it's important that you do the following: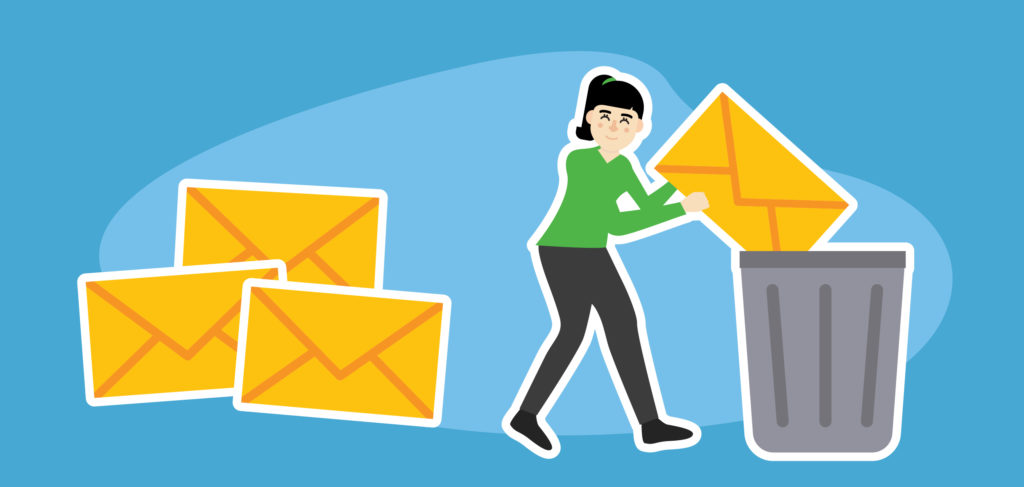 Don't be afraid to purge
If you send a lot of emails, it won't be long before you notice that some are used much more frequently than others. You'll have a favorite, go-to email even if you don't know it. All the best emails will float to the top and will be flying out of your inbox more than any others.
You may also notice those unused, unloved emails at the bottom of the template list. If you're not using them, say goodbye. Clutter is clutter — even if it's digital. There's no point in hoarding if you're not using something.
Keep it consistent
Ensure all of your emails use the same font and size. This is such an easy mistake to make, especially if you're finding templates from different sources and saving them.
Receiving an email with changing text styles and sizes looks super messy and unprofessional. You can easily get caught out doing this in long email chains when replying with multiple templates if you haven't spent some time making sure they're all consistent.
Swapping between answering via your mail client and the built-in email app on your phone is another way to get caught out. Try not to switch around if possible. And when it's completely unavoidable, make sure to be aware of formatting differences so you can make adjustments when necessary.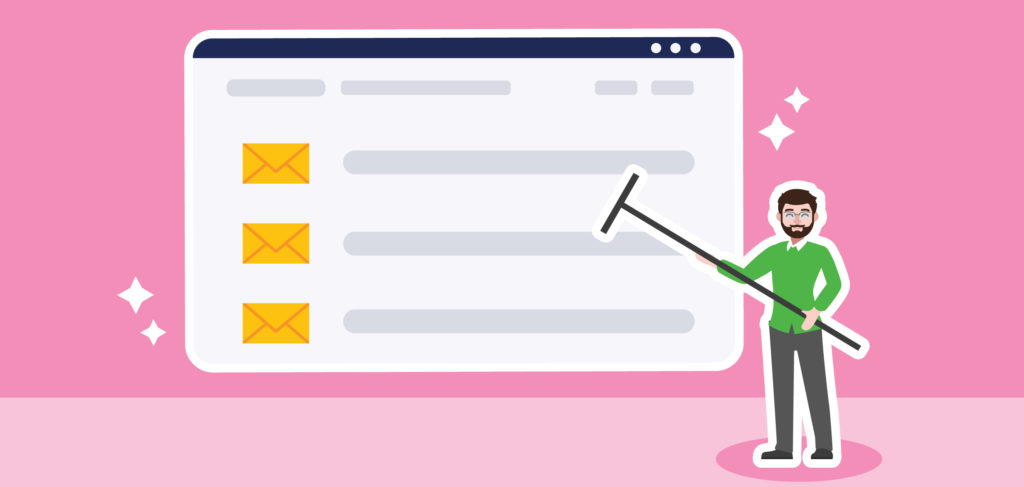 Update your templates every now and then
Your templates folder can benefit from a little spring cleaning every now and then. This is a great time to check for both of the points above and dive a little deeper.
Check to make sure your email signature is up to date or change the way you sign off from your emails. Whatever you do, it's a good idea to wade through that digital space every now and then with the mindset of cleaning up rather than quickly picking the first template that seems closest to your current needs. Set some time aside and have a thorough look around.
That's it for this article and, fingers crossed, we hope you've found your new favorite email or maybe just a new appreciation for time-saving templates.
If you want to save more time while answering chats with the tawk.to widget, take a look at our collection of shortcuts. Along with the templates, we'll take you along on a quick dive into how and why to use them: Respond to chats quickly with these shortcuts