Our world is becoming increasingly globalized, and this has a huge impact on the way we do business. The global digital marketplace gives businesses the chance to reach clients from all over the world, providing fantastic growth and expansion opportunities.
International expansion provides businesses with:
– New customers and revenue streams
– Brand building opportunities
– A global employee talent pool
– Faster growth
– (Sometimes) increased revenue as a result of currency conversion
Which businesses should go global?
As great as it can be, globalizing a business is a big step and responsibility, so it isn't for everyone. There are few questions business owners can ask themselves to decide whether it's the right move:
1. Can my business afford a temporary financial loss or the risk that comes with globalizing?
2. Is there a global market for what my business is selling?
3. Who are my business's global competitors?
4. What additional tools or resources will my business need to make globalization work?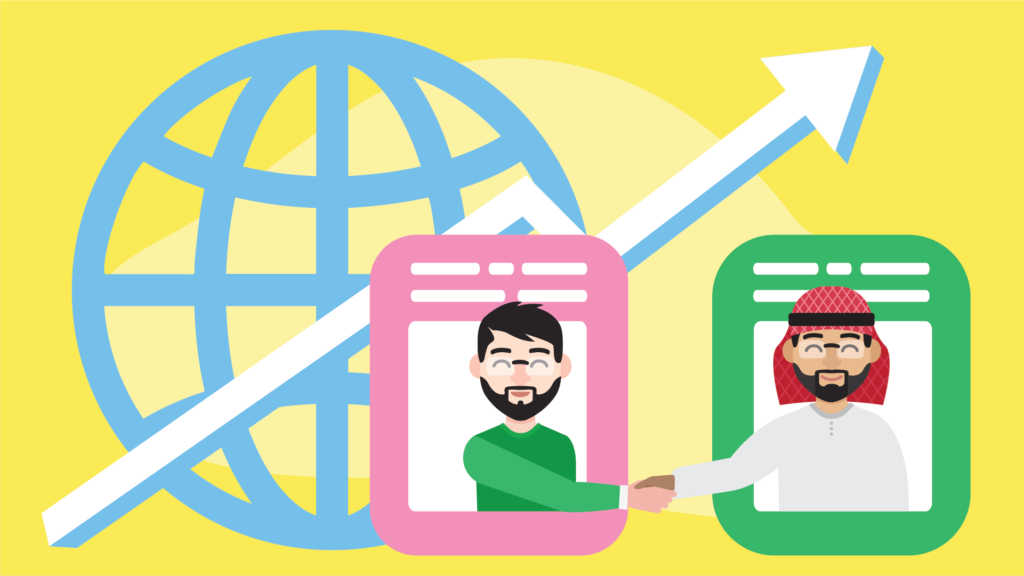 Preparing to go global
Going global is a big and often intimidating step. Here are some pre-globalization tips to make help the process run smoothly:
Understand what the effect of globalization will be for your business, your employees, and yourself
Globalization will irrevocably change the way your business runs. It's important to think about how these changes will affect your company composition.
As it begins to function in a global marketplace, will your business need to offer new or different services and/or products? How will your branding translate to new cultures? Will it need to adapt? A global customer base may necessitate changes to your business's scope, mission statement, turnaround time and structure. It's a good idea to iron out creases ahead of time.
Make sure your business, your employees and you have the financial and logistical resources needed to make globalization a success. Have conversations with your team and stakeholders, and ensure that everyone is on the same page.
Get as organized as possible
Before taking your product or service to a global market, make sure it's as ready as it can be. Starting on the right foot is paramount.
Check that your goods are aligned with the quality control standards of the countries you'll be selling to. Have strategies in place to navigate new demands on time and productivity. Organize payment, policies and procedures, shipping, outsourcing and other operational procedures. This way, you and your team will know exactly what you're getting into and what's required to make it work.
Think strategically and plan, plan, plan
Strategy is everything. As you prepare to take your business to the world stage, research globalization strategies, the markets of the countries you'll be servicing and information about new competitors.
Your plan should clearly outline short and long-term goals for international expansion and define strategies you expect will help you to achieve them. When setting goals, always consider the metric against which you'll measure them. Will you judge success based on sales, surveys or something else?
Set deadlines and have an easy-to-follow, but flexible, plan.
Have people to rely on
Global businesses need new team members. Know what new responsibilities old employees will be expected to pick up, and establish new connections in target regions where necessary. You might need to hire translators, local representatives or marketing and financial personnel. Set up a launch team of sorts before you attempt to launch.
Know your legal dos and don'ts
Legal systems vary hugely from country to country and will be an important learning curve as you embrace a global marketplace.
Make sure you have read and understood all relevant legal information. Be prepared to create localized contracts and agreements, and know the demands of tax and financial systems in other countries.
Develop risk management plans, get ready to maintain all necessary legal documentation, and familiarize yourself and your staff with important industry guidelines. Consider how legal hoops might affect shipping, payment and employment and make plans to avoid unwanted disruptions.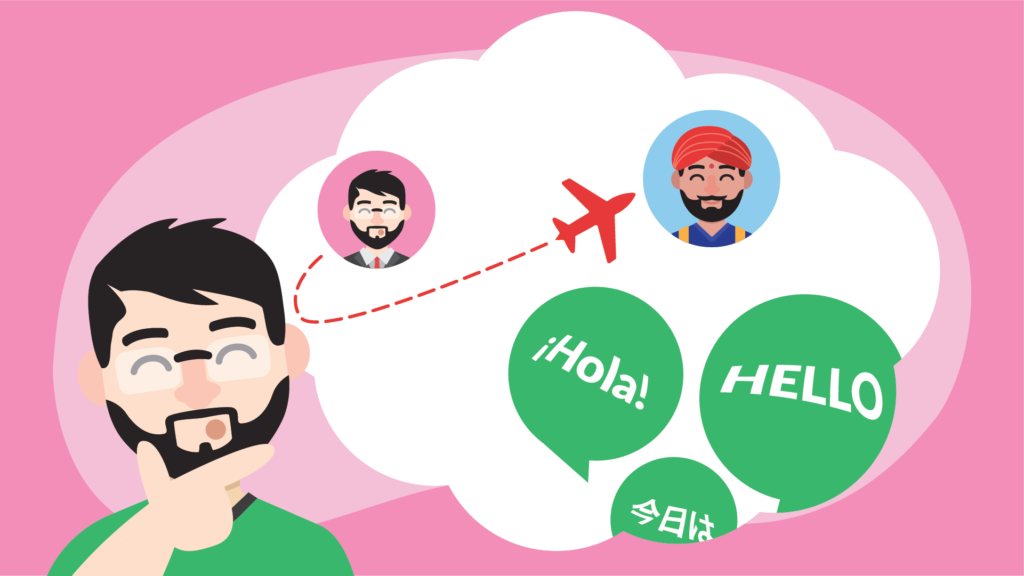 Things to keep in mind
Distance
While global communication is easy using digital communication services, physical distance can pose a challenge for businesses that aren't prepared for it.
When organizing deadlines or communicating with clients and employees, it's important to consider the effect of time zone variations and wherever possible, provide clear time conversions so as to avoid any confusion.
Distance can also cause logistical difficulties with the delivery of goods. Businesses should prepare for increased shipping costs and export fees, longer delivery times and potential challenges caused by foreign postal systems and/or public holidays.
Cultural differences
Buyers from different cultural backgrounds buy differently. It's important to consider cultural sensitivity and interests in marketing and product creation. Understanding different cultures can help business owners to engage with international clients and employees.
Cultural events can also be important considerations when it comes to marketing. Significant festivals, events and holidays inform the lives of buyers in particular regions. This means they also inform buying habits.
Businesses that are aware of popular, widely celebrated events can capitalize on them in marketing and sales campaigns. Different cultures may also respond differently to marketing strategies, so cultural knowledge can help businesses to tailor their content.
Language barriers
Language barriers can pose a challenge for global businesses, limiting one of the most important features of a successful business venture: communication.
Translation may be an additional but necessary cost, ensuring that customers in other countries can clearly understand marketing, products and services. It's worth paying for accurate translation, rather than relying on often inaccurate free services like Google Translate. Good quality translation helps to build trust among global consumers.
Currency conversion
Currency conversion is something that business owners and operators should keep in mind when beginning to globalize. Currency rates vary daily, and they can significantly affect pricing and income.
There are a number of online currency conversion apps and sites that can help business owners to quote and charge appropriately around the world.
So where do you fall? Are you ready to take the next step and expand into a global market?