The holidays are just around the corner and we can all agree it's a busy time of year. It's a crazy time for commerce, both in-person and in the digital space.
With that in mind, we thought we'd share a few tips and give you a boost in preparation for shoppers coming your way.
Here are a few hot tips for keeping your customers happy and setting up your customer service team for success while using tawk.to.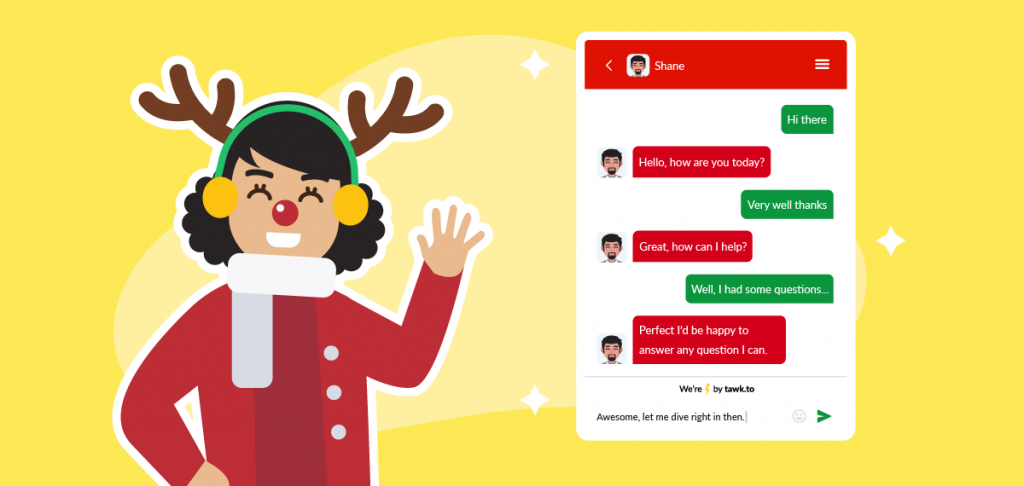 Light up that red nose and stand out
Make your widget stand out. Go for something bright and colorful to attract more visitors to start a chat.
Pick a color in your brand palette that lights up your page. Or if you want to try something different and significantly more jolly go for the full candy cane color scheme.
We used the following hex codes on the widget in the image above:
Header: #df1103, Agent Message: #d4001a, Visitor Message: #0b953d, with all of the other colors set to white (#ffffff).y something different and significantly more jolly go for the full candy cane color scheme.
Learn more about changing the color of the widget in this article: Changing the appearance of the chat widget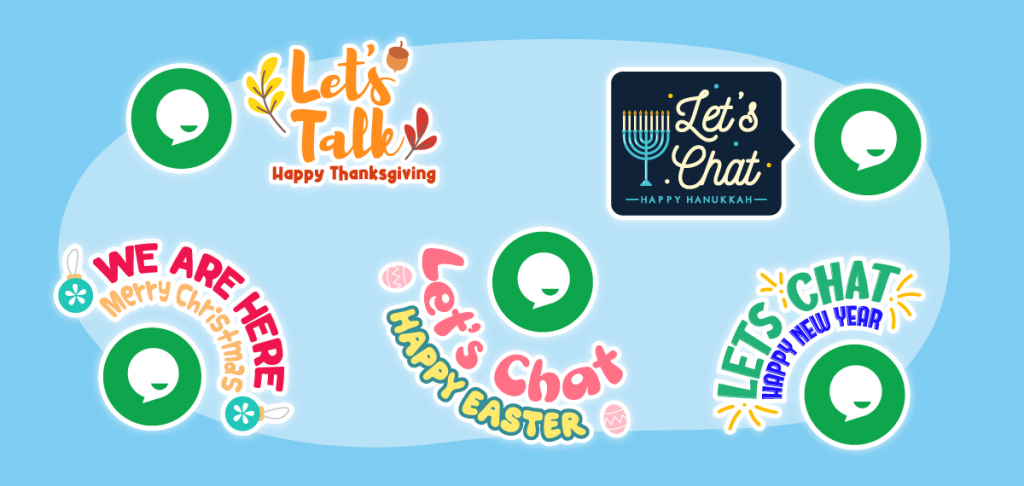 If you really want to get in the spirit and turn some heads, try customizing the Attention Grabber. As its name suggests, the Attention Grabber is perfect for making sure visitors know the chat widget is there.
You can learn more about adding a seasonal Attention Grabber in this article: Adding a seasonal Attention Grabber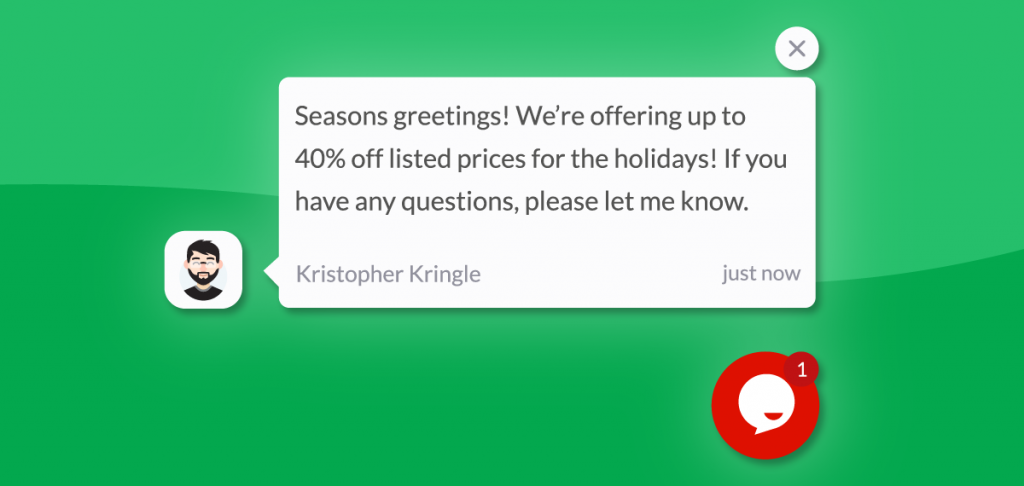 Put a little extra in their stocking
Spread good cheer by adding seasonal promos to automated trigger messages.
From your Dashboard, you can easily change the Welcome message to something jolly. The Welcome message is a Basic – Site Notification. It will be sent to the visitor after they arrive on your site — no matter which page they land on.
See how Triggers work in this article and be ready for end-of-the-year sales:
Learn more about triggers in this article: https://help.tawk.to/article/creating-and-managing-triggers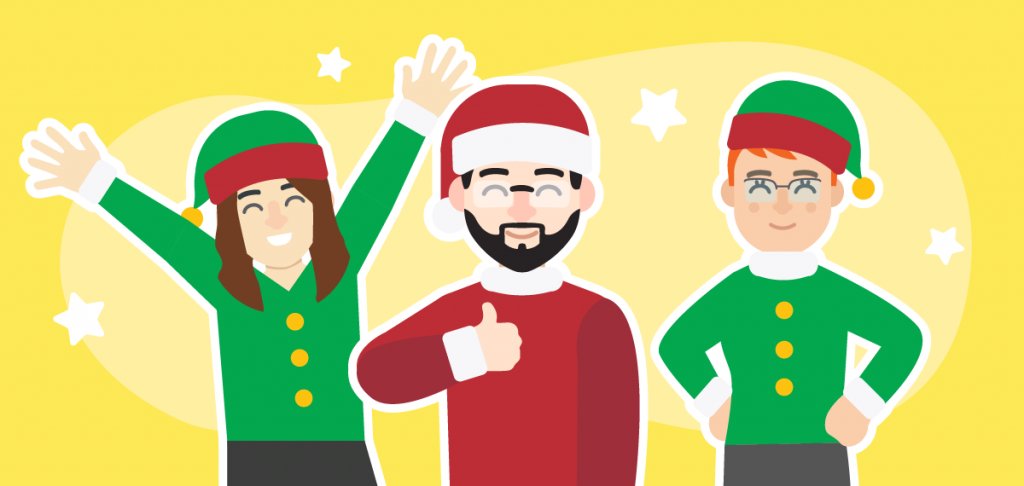 Don't do it alone — even Santa has helpers
Get ahead of the holiday rush by inviting more team members to your property on tawk.to. You can even invite friends and family to help cover the chat during the busiest times.
If you need help but don't know where to find it, there may be one more gift under the tree. Our chat agents are available for as little as $1 an hour. For that price, you'll get real people, available 24/7.
Your visitors will be able to chat with a real live person when you're unavailable. They'll even be professionally trained to use the software and educated on your business to improve your leads and advertising ROI.
If it sounds too good to be true, you can even get started with a free trial to see if it's all we say it is.
Simply schedule a call with one of our customer success team members to get started.
We've double-checked and the agents are people, not elves. Though a few extra hands, when needed, can feel like magic.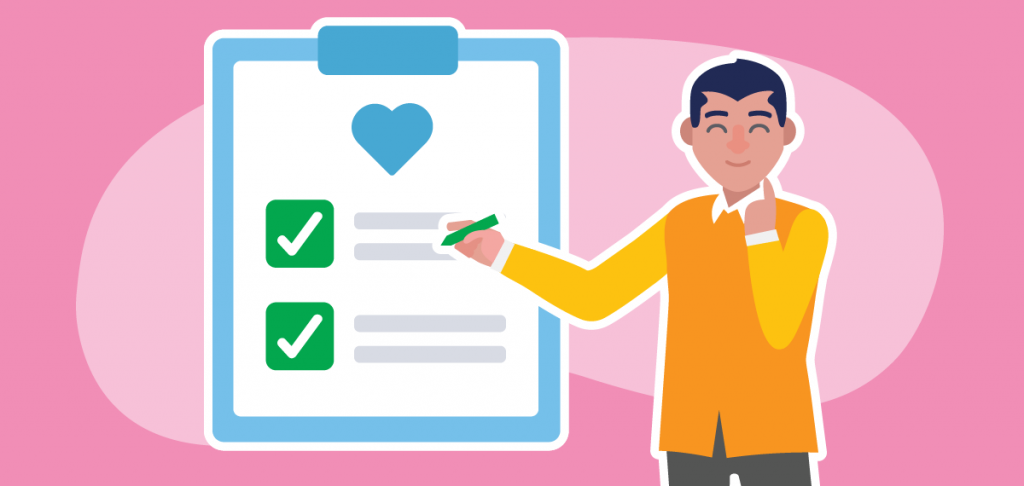 Ask them what's on their wish list
Just as shoppers walking into a store can expect to find sales reps in every department, your business has team members with different areas of expertise.
A pre-chat form lets your customers pick a department before starting a chat, so it's easy to match them with the team members who can best help them with recommendations, purchases, shipping, or returns. You can even set up a triggered message to start the conversation based on the department selected in the form.
See how it works: Advanced Trigger — send a message to a visitor based on the department selected in the Pre-Chat Form
A knowledge base is another way to help customers find what they want faster. With all your FAQs and resources in one place, customers can self-serve and agents have more time to help with purchases, product recommendations and challenges.
You even add a knowledge base search bar directly inside your tawk.to widget. Don't have a knowledge base? Get one for free here.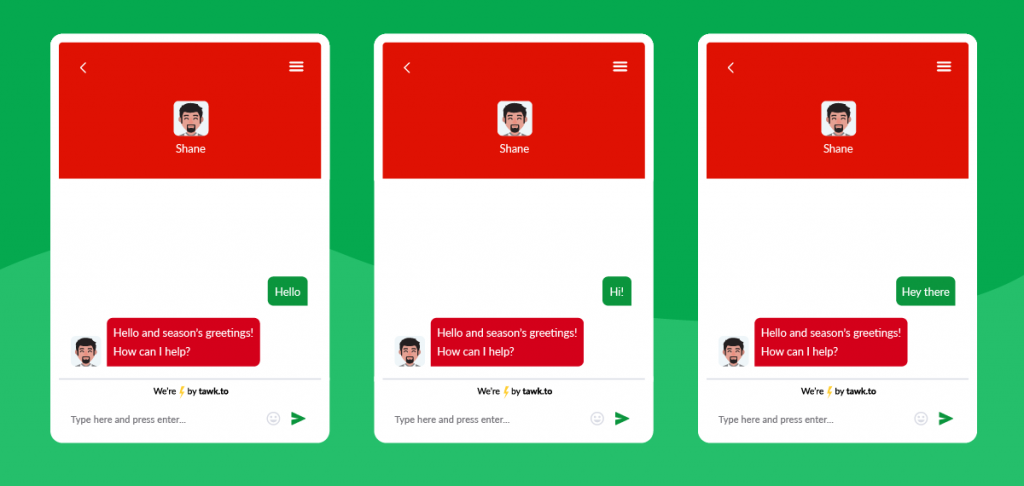 Leave the time management to the Advent calendar
Save time by creating Shortcuts for the most common questions and responses. Your team members can use these templates in live chats or use them to wrap up email responses in a twinkling.
You can use them in chats and emails to say "Hello." Thank them for stopping by after a chat. Or link to FAQs, shipping information, or return policies. Your team will be happier, and your messaging will be more consistent.
Want to make support even easier for holiday purchases and returns? Try customizing these Email and ticket response templates for e-commerce.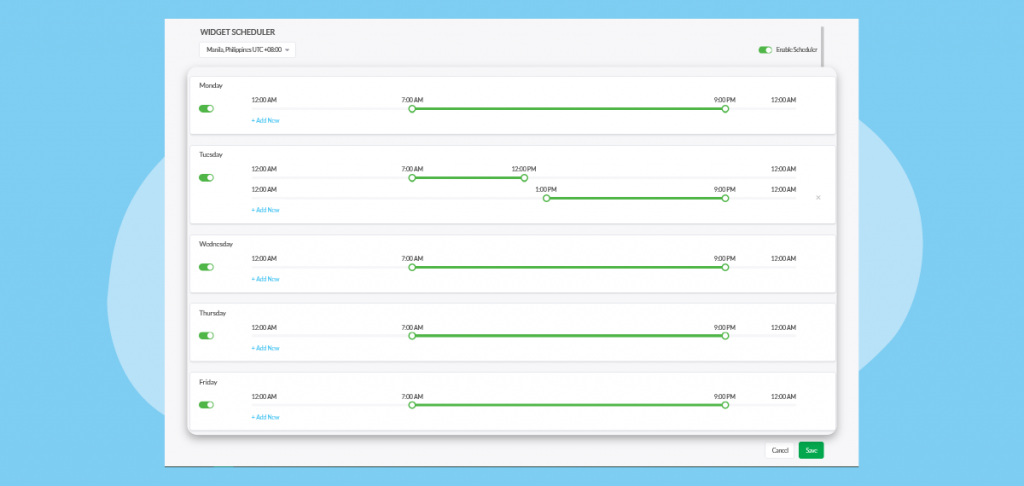 Leave the lights on the tree overnight
With more people shopping from home at all hours, keeping the virtual doors open later lets you be the one to assist customers when others have closed for the night.
Your widget scheduler will automatically set your widget online and offline to match your holiday hours. During the active hours, your widget will appear online whenever an agent is online and ready to chat. During the off-hours, your visitor can leave a message so your team can follow up later.
We hope these tips prove useful not just for the holidays, but for all the chats ahead. If you have any questions about these tips or tawk.to, you can always get in touch with us in the chat or book a call.
Best of luck, and we'll see you in the new year!