Your business deserves effective digital marketing.
You work hard each day to create a high-quality experience for your customers. The world needs to know more about it! Your products and services should be at the top of each social feed and every relevant search.
Yet digital marketing can be challenging to navigate. You don't want to make the wrong decision and spend your marketing dollars in the wrong place. You need a strategy where you will see a return on your investment and actual revenue growth.
It may seem like you only have two options: Hiring a new marketing staff member or outsourcing your marketing to an agency. Both seem costly and less than ideal.
How about a third option — hiring a Virtual Assistant. VAs can help your business with SEO (Search Engine Optimization), content creation, and even social media management.  Let's dive into all the ways a VA can enhance your digital marketing.
Ways a Virtual Assistant can enhance your digital marketing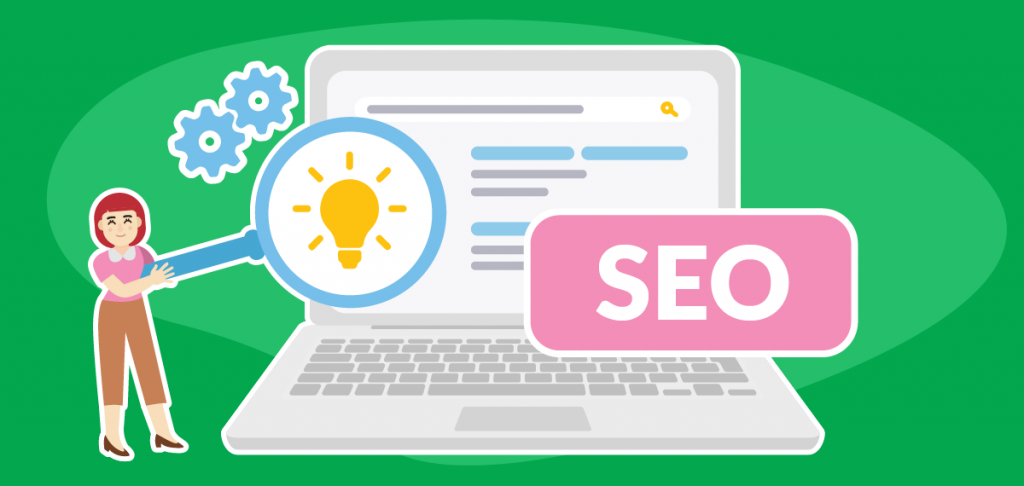 SEO website audits and recommendations
SEO, or Search Engine Optimization, help people using search engines to find your business website.
A search engine's goal is to judge the user's search intent and return the best possible results. Search engines "crawl" websites looking for certain characteristics. These characteristics help the search engine understand what the page is all about.
One of the key characteristics is page structure. Does your website have properly structured header tags? Does each page have a meta description? Does each image contain alternate text?
The search engines also look for characteristics such as speed and response rate. Do your pages load quickly enough that visitors will wait to see your site?
You can find tools across the internet that will give you detailed "SEO" reports. These tools will audit your website pages and tell you if they are structured correctly. It's important to address any SEO-realted issues so your business website can be found through organic search.
Delegate this task to a VA, and improve your SEO. Your Virtual Assistant can run the SEO audit, prioritize issues, and execute on all recommendations.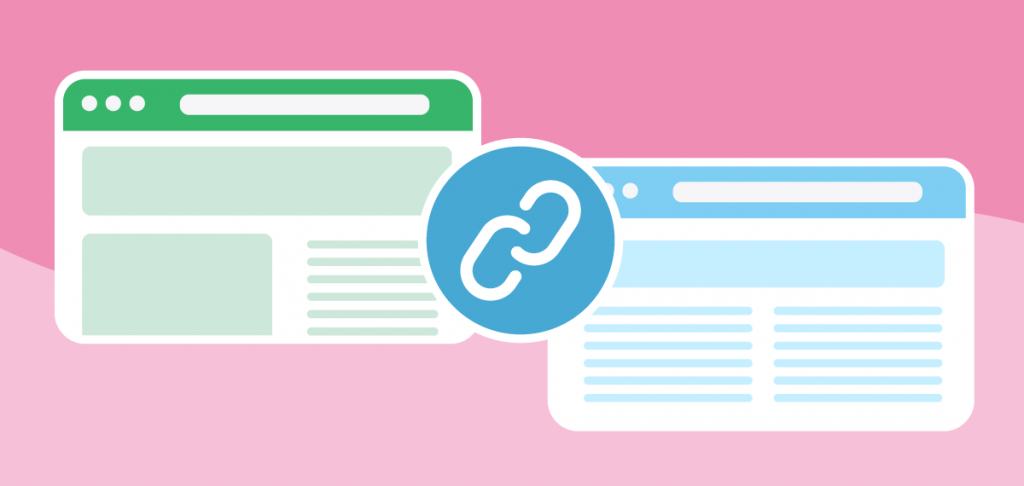 Internal cross linking
Internal links direct one page to another on the same domain (as opposed to external links, which send your readers to other websites).
Internal links help search engines find and index the pages on your site. When pages with the same topic areas are linked together, search engines better understand your site. Strategically linking keywords using anchor texts can improve your SEO and gives your most important page a better chance to be ranked higher in searches.
Your Virtual Assistant can review your website pages and blog articles to find the right keywords to cross-link. Give this task to a VA, and save yourself or your staff from going through thousands of words on your site.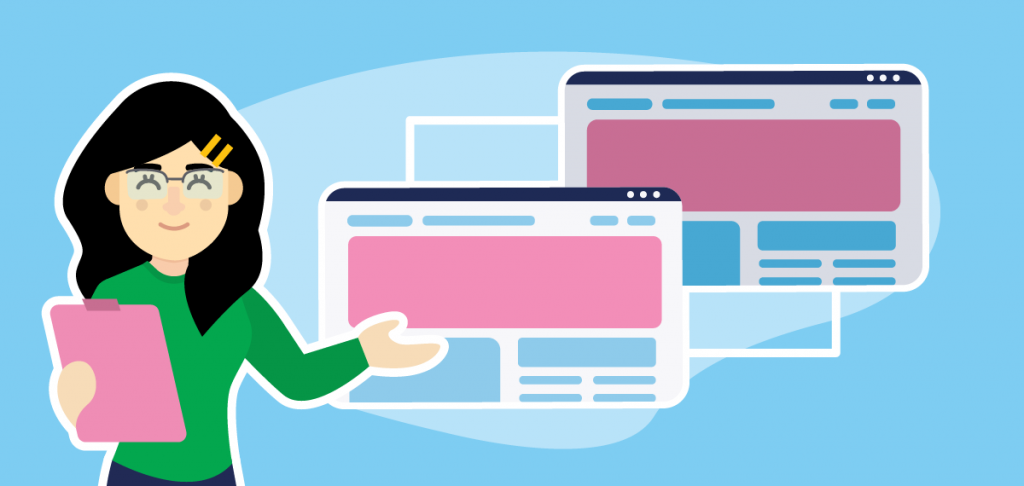 Backlink campaigns
It's one thing to structure your site pages for search. It's a different challenge to get people to find and visit your site.
Let's say you run a pet grooming business. You've acted on SEO website recommendations and build internal cross-links. Search engines can find and index your website pages. Now you want to pop up in searches when pet owners search for "dog groomers near me." How can you give your website a better chance to show up on page one?
Domain authority tells how likely your website domain is to show up in search result pages. Page authority tells how likely your website page is to show up in search results.
Backlinks are the best way to give your website a higher domain and page authority.
A backlink is a link from another website to one of your pages. The more backlinks your domain has, the more likely your website will be to show up in search engine results. Not all backlinks are created equal, however. A link from a higher domain authority site is worth more than one from a lower domain authority site.
How can you get more links? The first step is top-notch content creation. Businesses want to link to quality articles, infographics, and videos that provide value to their visitors. The next step is to find the right high-domain authority sites to link back to your domain.
Placing high-quality backlinks is a long-term strategy and the process can be tedious. However, if you stick with it, you will see your domain authority grow.
Hire a VA to organize and execute your backlink campaigns. Your Virtual Assistant can reach out to backlink website candidates and save you time in the follow-up.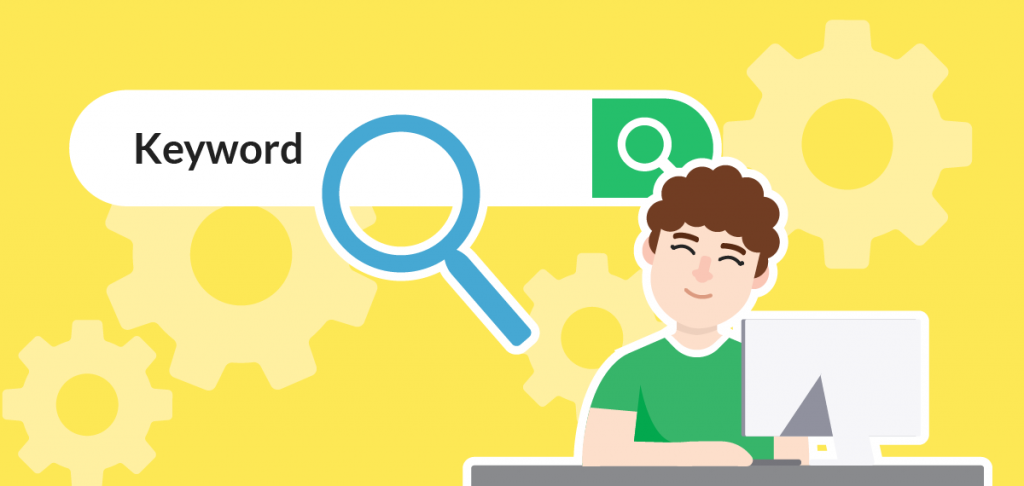 Keyword research and analysis
Keyword research and analysis are at the core of SEO strategy. But the crux of search engine optimization is getting your pages to rank in the search engine results pages (SERPS).
For example, let's say our pet groomers want to show up when searchers are actively looking for a grooming service. Yet they also want to show up when dog owners are looking for tips on best grooming practices. These are two different topics with two different sets of possible keyword phrases.
You're not alone. It's one thing to take the time to think through your quarter one content strategy. It's an entirely different challenge to develop and publish on a consistent basis.
How do you show up in both searches? You need website pages that specifically address each type of search. That's easy enough. However, your competitors also want to show up for those search phrases.
Keyword research and analysis involves multiple steps:
Discover popular keyword phrases for relevant topics
Use a keyword research tool to see how easy it will be to rank for those phrases. Find opportunities with high search and low competition
Create website content answering common questions around that topic.
Your Virtual Assistant can lead your keyword research efforts. Let them go to competitor websites, research their topics, and find opportunities for your website. Your Virtual Assistants can also analyze SEO keyword report and make recommendations for new content creation.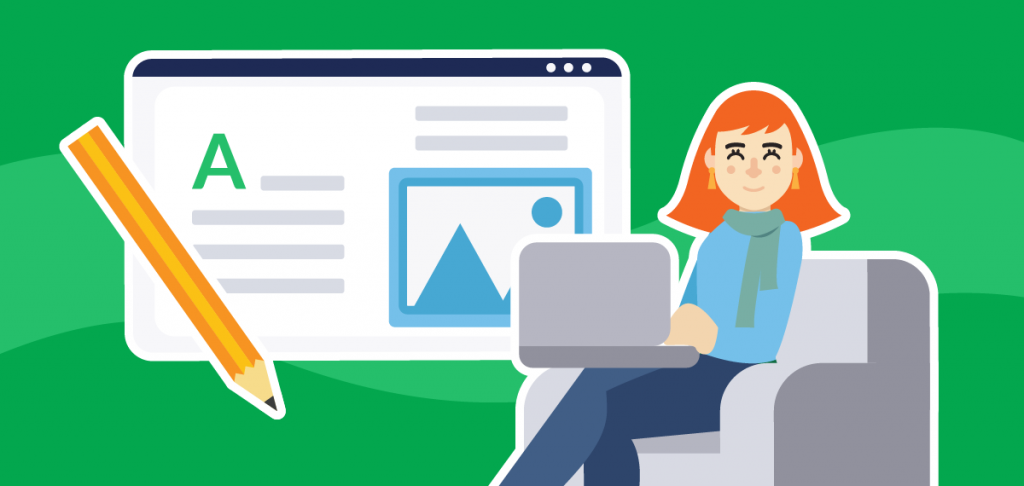 Blog articles
Content creation is the foundation of any effective digital marketing strategy. Content attracts potential customers and provides educational value. It improves your SEO and gets you discovered on social platforms.
Website visitors who don't know your company name often discover you through blog articles. Blog articles (like this one!) help readers understand a topic or gain valuable insights.
Here are some quick facts about blog articles:
Blog articles build trust and credibility between readers and your brand
High-quality blog articles include well-organized content and visualssuch as videos, charts, and infographics
Blog articles containing 1,500 to 2,500 words typically rank higher than short articles. However, the length is not as important as the value it provides to the reader.
Blog articles can be shared on social media or in email newsletters.
Look to consistently publish blog articles at least 1-2 times per month
New Artificial Intelligence (AI) copywriting tools like ChatGPT can help you draft blog article content. This is just a starting point. Your customers are human and seek a human connection in your written words. Your unique human experiences provide the most value.
AI cannot (yet) replicate the full range of emotion and passion without human oversight. However, a Virtual Assistant can provide this oversight and help you publish blog articles consistently.
Consider outsourcing these blog writing tasks to a VA:
Preparing blog article drafts for review
Publishing blog articles following best SEO practices
Sharing your blog article across your business' digital platforms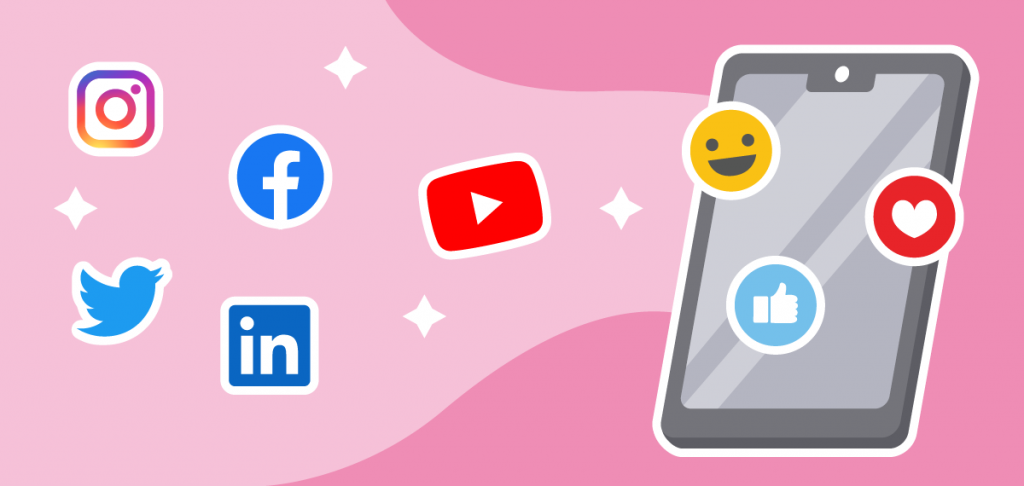 Social media
Social media marketing can be a challenge for small to mid-sized business owners. You know you need it, but how do you stay up to date with all the changes? Which platforms do you use? What should you post and how often?
Big businesses invest significant marketing dollars in social media and for good reason. A 2022 report by Statista estimated 4.59 Billion active social media users worldwide (about 58% of the global population).
For businesses trying to break into the social media world, don't think about competing with the larger companies. You can start small and build up a following over time.
It all comes down to two things. First, create curiosity and awareness with your posts. Second, use social media as another way to engage with your potential and current customers.
Create curiosity with thought-provoking text, images or videos. Drive customer engagement by giving viewers a reason to comment and share. Promptly responding and acknowledging users builds trust and credibility for your brand.
A Virtual Assistant can run your social media campaigns and develop high-quality content posts. If your VA is handling both blog article writing and social media, you can find even greater alignment between what content you are sharing.
Consider outsourcing these social media tasks to a VA:
Building a social posting calendar unified across all platforms
Creating visual and text-based social posts
Responding to comments and engaged followers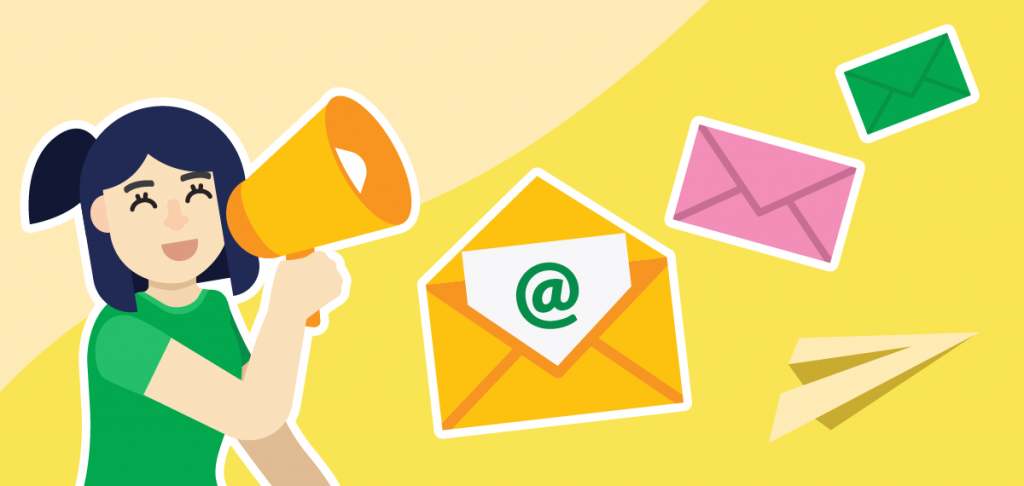 Email marketing
Even in a social media world, email marketing still works. It's one of the best ways for you to educate your customers and provide value.
Email newsletters are one of the most common ways to share educational content with customers on a frequent basis. Think of a newsletter as a compilation of the content your business has recently published. It allows your customers to get all of that value in one place.
Customers have come to expect a personalized touch when it comes to email marketing. They expect the content to be relevant to them. You need to have segmentation for your email lists in order to personalize content.
Hire a Virtual Assistant, and you can rely on them to manage your email marketing campaigns. VAs are trained to use common CRM technology, and they can also help you segment your email lists. Your VA can perform the email copywriting, deploy the emails, and even analyze the engagement data.
Consider outsourcing these email marketing tasks to a VA:
Managing and updating segmented lists in your CRM
Creating templates for your email newsletters
Writing marketing emails and newsletters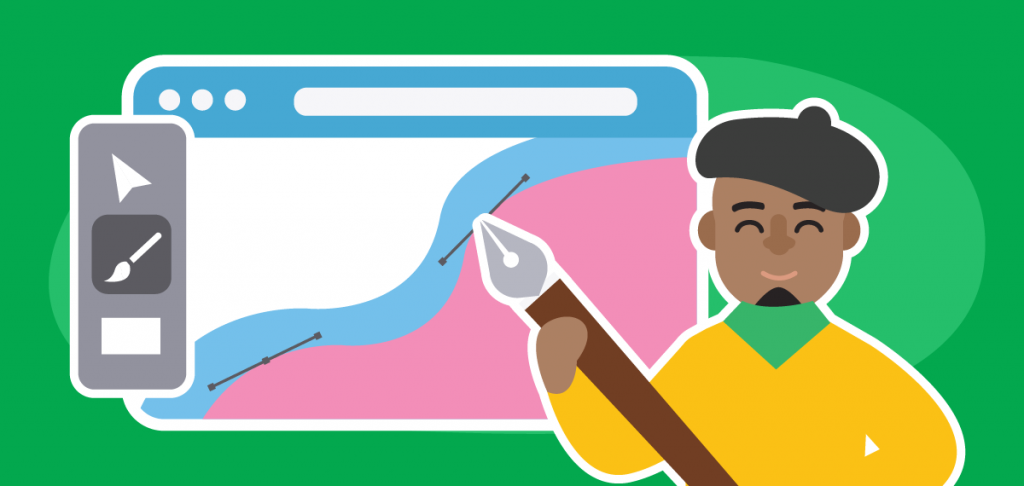 Graphic design
The images you use immediately set your website, social channels, and emails apart. Blog articles need infographics and relevant photos that reinforce your brand. Social posts need to catch the eye of your followers. Beautiful email marketing templates get read more often.
Outsource your graphic design work to a Virtual Assistant and boost engagement with your marketing content. Your VA can tailor the assets they create to fit the unique style of your brand.
How do I get started with a Virtual Assistant?
For any industry you serve, a Digital Marketing Virtual Assistant can help you get your message out to the world. You can outsource your Search Engine Optimization (SEO). You can stop spending your time working on blogs, social media posts, and email marketing and spend more time on higher-level tasks.
Isn't it time to reclaim your workday and focus on the important parts of your business?
We're committed to making the process as simple as possible.
Follow these three easy steps:
Click the link below and list the skills you need your VA to have
Meet candidates we've already pre-qualified and screened
Bring back order to your day while we manage schedules and payroll
Take the first step to hire a Virtual Assistant today and let us know what skills you need. We'll be in touch to discuss your ideal candidate.