Potential customers can all be at different stages in their journey. Some are just discovering your services, others are ready to buy and some are comparing the different solutions on the market.
Having a strategy for each stage that helps guide them to the next step is the key to converting.
Plan for all types of visitors and you'll see results.
If you know what each visitor needs you'll be able to serve them better. When you offer them a great user experience and exactly what they want, they'll look favorably on your business and hopefully become an advocate and refer you to friends and family.
Serious gains in conversions don't come from psychological trickery, but from analyzing what your customers really need, the language that resonates with them and how they want to buy it.

Peep Laja
Having a million visitors on your site is useless if you can't convert them into customers. So what do they really want?
Let's look at the four different types of buyers that are likely to visit your website.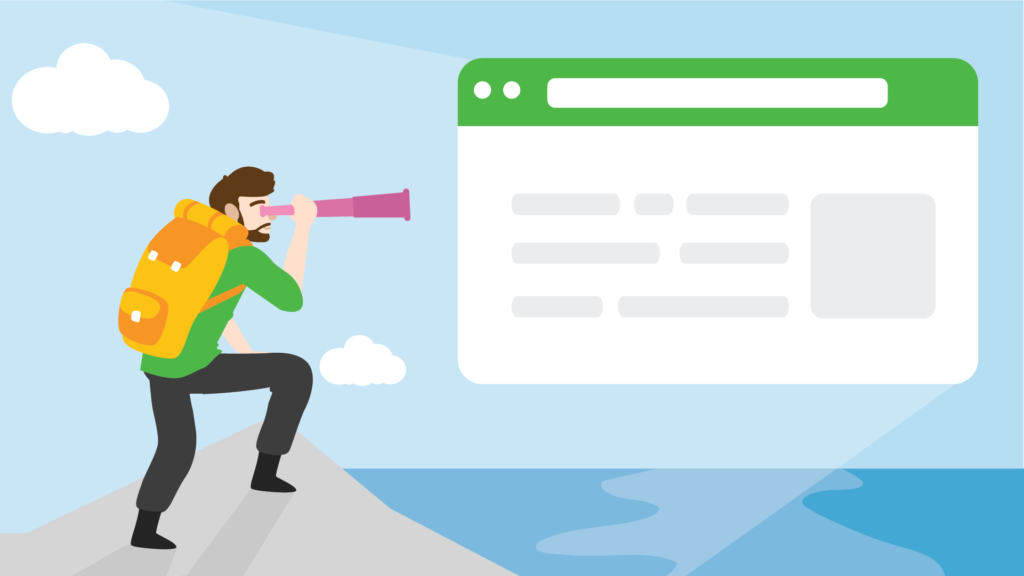 1. The browser
The browser is a visitor that has reached your site without a real purpose. They're seeking quality content. Browsers often arrive at your website through a keyword search. They may not be familiar with your brand or even know what you have to offer.
Content builds relationships. Relationships are built on trust. Trust drives revenue.

Andrew Davis
Browsers are curious but they haven't arrived at the point of making a decision to buy something. They could simply be doing some research.
The best way to convert browsers into buyers is to keep in touch with them. Focus on building a relationship with them through your content to bring them back to your site as often as possible.
Blog posts, podcasts, webinars, social media… content can take many forms. It's best to try your hand at as many as possible and focus on the ones you feel comfortable with.
Email can be a great place to start, you just need to build a list of people who're interested in what you have to say. Have a signup form on your website for a newsletter or free guide then make sure to offer constant value to your readers.
Through email, you can introduce your products, resolve their common concerns and demonstrate the value of your product or service.
2. The comparer
A comparer has made the decision to make a purchase, but they aren't certain who they'll buy from. They're looking for the best product on the market.
The Comparer wants to know the features and benefits of your product or service. The most important thing to focus on here is clarity. If they're looking to see what you offer and have trouble finding it, your chances of converting will disappear.
Benefits and features should be easy to find at a glance, with more detailed descriptions and demos available for those who want to dive deep.
If you offer a service with multiple subscription tiers or options, a comparison chart is a quick way to help visitors understand the benefits of each.
Again, clarity is key.
It might sound like common sense but you may be surprised just how many websites out there are unclear about what they offer.
Don't be afraid to go deep. Write detailed blogs about how the get the most out of what you offer. Educate customers so they understand the benefits and features as well as you do.
You may know what makes your business special but if the customer doesn't, they cant make an informed decision.
3. The Repeat Visitor
Repeat visitors have discovered your content and found it fascinating. They may remain unconvinced of the effectiveness of your product or service, but they're still curious.
They just need more convincing.
The repeat visitor wants to be reassured that what you're offering is going to address their needs and solve their problems effectively.
This is your opportunity to build trust.
Include buttons to connect on social media on your website. It shows your open and willing to speak to customers in full view of the world.
You have to back this up by answering questions and addressing concerns though. If you don't, this approach will backfire and the trust you're trying to build will go down the gurgler.
Social proof is another great way to build trust. Use testimonials on your website and share user-generated content. Use your brand advocates to their fullest potential and show what your customers think of you.
It's a lot more convincing coming from a third party.
Having live chat on your website is another way to give visitors a sense of transparency.
It gives you the opportunity to engage with website visitors and resolve their concerns on the spot. Even if they don't use it, knowing someone is there for them if they have an issue in the future is a powerful motivator.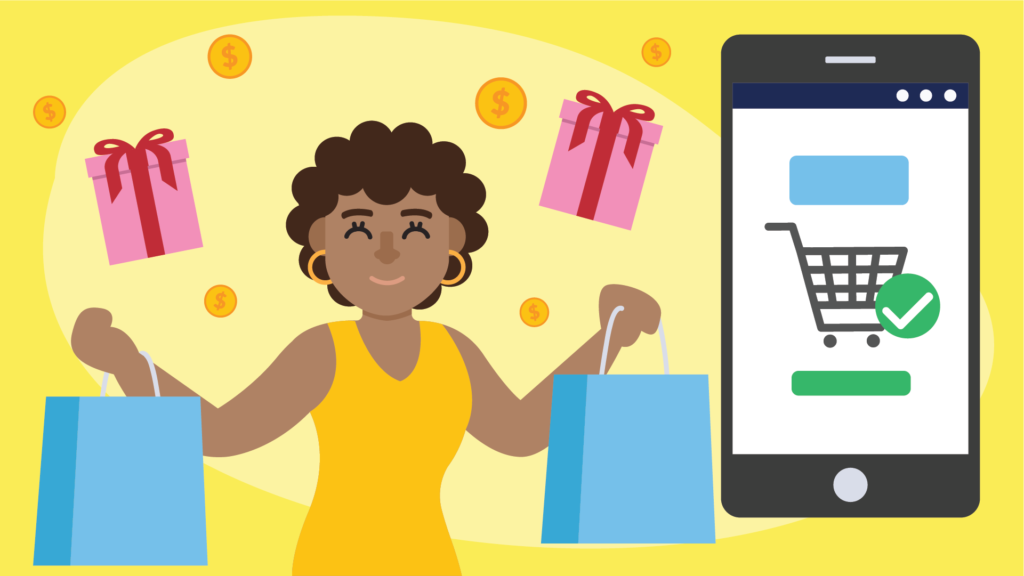 4. The Buyer
Some people will land on your website ready to buy. They've already done all of their homework and have resolved any concerns. They're looking for a simple transaction.
This is the jackpot. How often it's likely to happen is tied to a lot of things. Paid advertisements, keyword searches and even your overall product-market fit.
The thing is, it will happen so be prepared to capitalize on it.
Converting the buyer is simple. These customers need to see the product they're looking for and the purchase buttons.
Make sure the transaction process simple.
You could lose a potential buyer for example if they have to scroll down too far to see the purchase button. Make it very easy to find and keep it above the fold.
A poorly designed website can lead to a poor user experience. Keep it professional and easy to follow.
Optimize your landing pages. They should appeal to the target market, overcome common objections and hit their pain points with sales copy. This demonstrates to the buyer that you understand their goals.
The internet's a big place and there are plenty of great examples out there but when in doubt, A/B test your landing pages to see what works for your customers.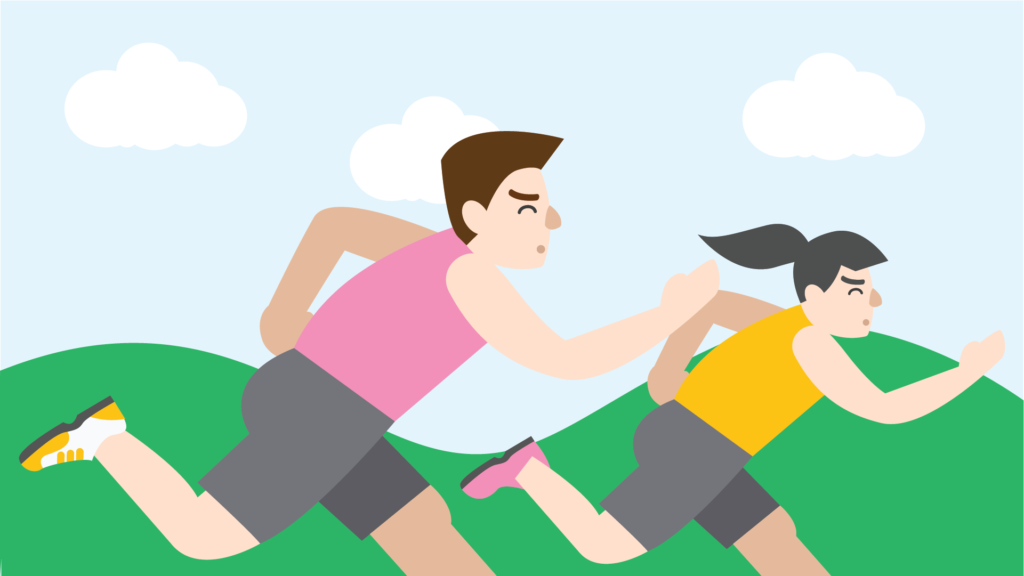 The competition
There's one more visitor you should consider, although converting them isn't going to happen.
Your competition.
Competition is always a good thing. It forces us to do our best. A monopoly renders people complacent and satisfied with mediocrity.

Nancy Pearcy
Competitors check you out to find out how they need to up their game. They're conducting research to see how they can beat you.
You should be doing the same.
Visit competitor's websites and improve upon their content, products and services. Everyone does it and if you don't, you're robbing yourself of an opportunity.
Make a habit of regularly checking what others in your space are doing. This way you'll know where you stand in the market, you'll get some great ideas and you'll be able to see gaps in the market that can be taken advantage of.
So there you have it. Do you have all of the steps in place to help your visitors to convert?
Remember, everyone's different but if you narrow down your focus to handle specific types of visitors, or buyer personas, you're setting yourself up with the best chance to convert as many visitors as possible.