Have you read part 1 of this series (The bragworthy benefits of working as a digital nomad)? If not, click HERE. This time, we're balancing the argument by talking about the trickier aspects of the location independent lifestyle.
Let's face it, a digital nomad's life sounds pretty perfect, right? Through rose tinted glasses you can picture endless lazy beach days, cocktails lined up next to your computer, and new adventures every week. Whilst all of these perks are possible, there are a number of hurdles and stumbling blocks that come with life on the road. Before you take the plunge, here are a few pointers to help you prepare and overcome 6 of the biggest challenges that come with being a digital nomad.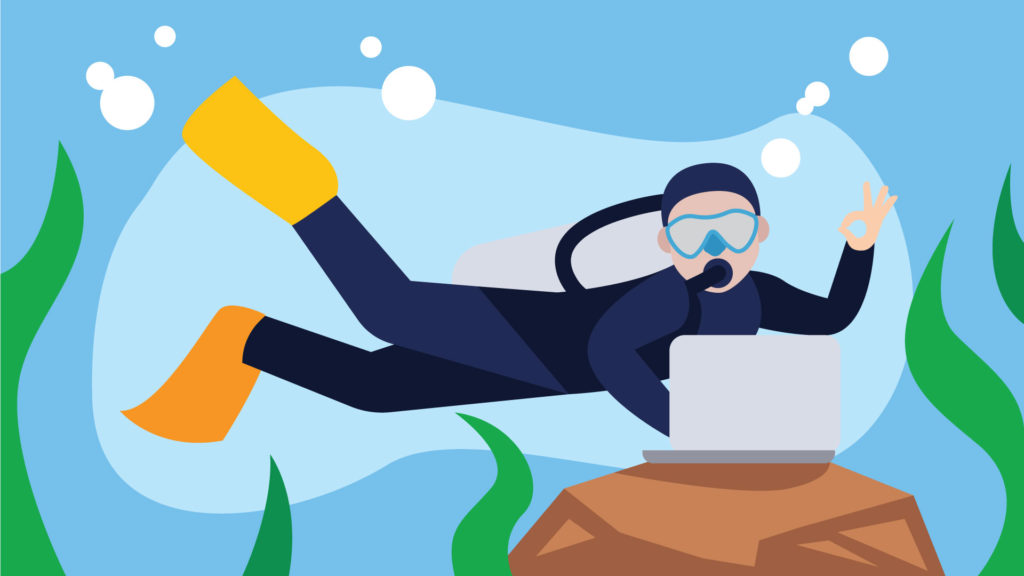 1. Choosing work-life integration over work-life balance
It pays to stop thinking about work-life balance and start seeing this as more like work-life integration. Yes, you might have to make some international calls late at night or pause a scuba diving trip to whack out your laptop, but these are small sacrifices to make when you remember all of the amazing benefits that come with your nomadic lifestyle. Try to block off time in your calendar to work and play, so you don't end up leaning too far one way or the other.
2. Keeping organized (and afloat!)
You don't want to let your clients, or boss, down. This means that Wifi issues, noisy calls and inconsistent communication don't count as excuses for not delivering the goods. Try to avoid keeping a "holiday" mindset (at least most of the time!). This state of mind can be a trap where you end up resenting any work you have to do, and don't get enough new projects in the pipeline. You'll need to work with a hefty dose of planning, flexibility, and accountability. Treat your job as a job, not a hobby – unless you're a glamorous lifestyle blogger, of course.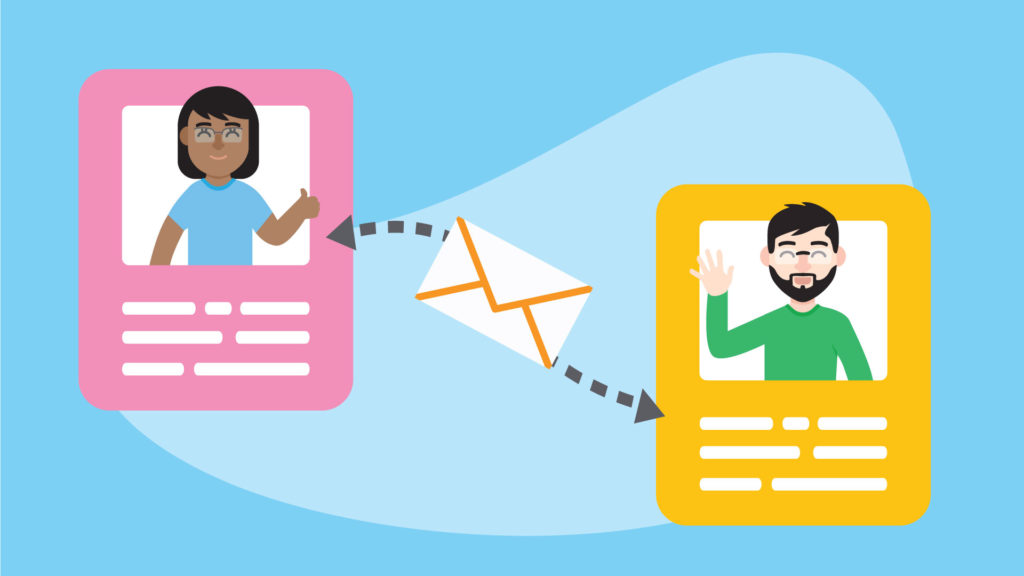 3. Maintaining relationships
It's easy to get caught up in the chaos of your new life and not end up making enough time for loved ones back at home. Different time zones and schedules can make things tricky but it's important to let go of any guilt you may feel about not being able to attend your niece's school play or gran's Sunday lunch. This is your life and it's important to do what's right for you… plus you can show people that you care in plenty of other thoughtful ways!
Scheduling set times and dates for catch-ups can help take the pressure off. This also reminds family and friends that you're still prioritizing these relationships. You can even send little gifts or postcards to let people know you're thinking of them. Who doesn't love a parcel in the post?! Of course, bonus points if you give them an invite (or excuse) to visit an exotic location…
4. Taking care of yourself
This point cannot be stressed enough (don't worry, the irony of that word isn't wasted on us!). What do you need to feel energized, centered, and ready for your work day? Implement a solid morning routine that sets you up to perform and excel – in work and travel (you'll need good health to keep up with all of the adventures). Commit to daily walks, gym, meditation, yoga, reading, a good breakfast, check-ins with loved ones, language lessons – whatever matters to you and your sanity. Don't let these things slip when you get busy. Remember, you are your most important project.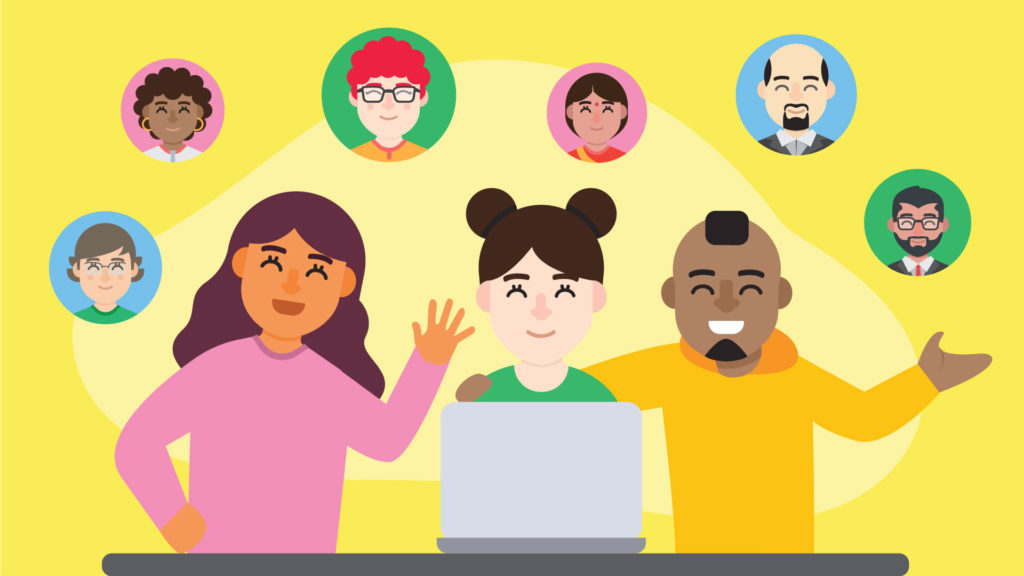 5. Finding community and support
Being a nomad can be lonely. When you've spent your whole life surrounded by family, friends, and colleagues, it can be difficult to adjust to having so much time alone. The weight gets heavier to bear when sickness, logistical issues or financial struggles hit, and your support network is 10,000 miles or a dodgy internet connection away. And let's not even get started on missing cuddles with your pet…
It's important to remember that whilst yes, you will have to say goodbye to friends you meet on your travels, this isn't enough of a reason to isolate yourself. Connection is vital to human health and happiness. It can be frustrating to start up endless, "Where have you traveled? Where are you going next?" conversations when you know you'll be onto the next place soon. However, having no one to share a beer, dinner, or once-in-a-lifetime experience with, can be even more difficult. Putting yourself out there with group trips, hobbies, hostels, and co-working spaces can add a lot of value to your experience… and you might even learn a few insider tips too!
6. Staying safe and healthy
Yep, the sensible and boring stuff had to be addressed at some point! We'll keep this short and sweet (and try to avoid sounding like your mum).
Keeping your possessions safe whilst traveling is tough. When you're constantly moving to new countries with different systems, you're vulnerable to experiencing corruption, robbery, dodgy service providers, and more. You might even just forget to pick up some of your tech when you move hotel or hop off a plane. All of this is easily done, and it can be very draining to keep track! However, your livelihood depends on having a functioning laptop and phone, so avoiding these situations is a top priority. It's important to stay vigilant, choose accommodation with safes, and purchase insurance for valuables.
Healthcare standards also vary around the world and traveling to developing countries or tropical climates can mean an increased risk of infection, illness, and accidents. You don't want to get sick with the dreaded "Bali Belly", come down with Dengue Fever, or even injure yourself on a Thai moped, only to find that your insurance won't cover you. World Nomads and True Traveller are well-known providers that offer cover for when you've already left your home country. These packages are tailored for long-term travelers, so could be a good option if you're not staying somewhere long enough to purchase local insurance.
Making it work
Perhaps the biggest questions to ask yourself are these: What is your "why"? What does success mean to you? How do you want your life to look? After all, you chose this lifestyle because of its perks, so if you're feeling frazzled, scattered, lonely, and unstable, then there's no point in doing it at all! Winging it will only get you so far, so if you want to make a nomadic lifestyle your long-term gig then you'll need to put in the work to reap the rewards.
Do you have any tips for location independent living? We'd love the hear them!