Back in the day, no one thought too hard about picking up the phone to call a business and ask a question or hopping in the car and driving to a store to learn about a product. Today, the web has shifted control of the sales process from the business to the customer. Communication has moved from the phone to online forms such as chat apps, chatbots, DMs, and SMS-texting.
The Customer Journey starts when someone has a problem or gets inspired and needs more information. We still let our "fingers do the walking" but not through phone books. Google isn't just a noun anymore; it's also a verb. We can "google" to get the information we desire. And we turn to social media to ask our friends what they think or where they went.
For businesses with an online presence, it's essential to show up across multiple channels and platforms. We need to be positioned where prospective customers can stumble easily into our websites and social profiles.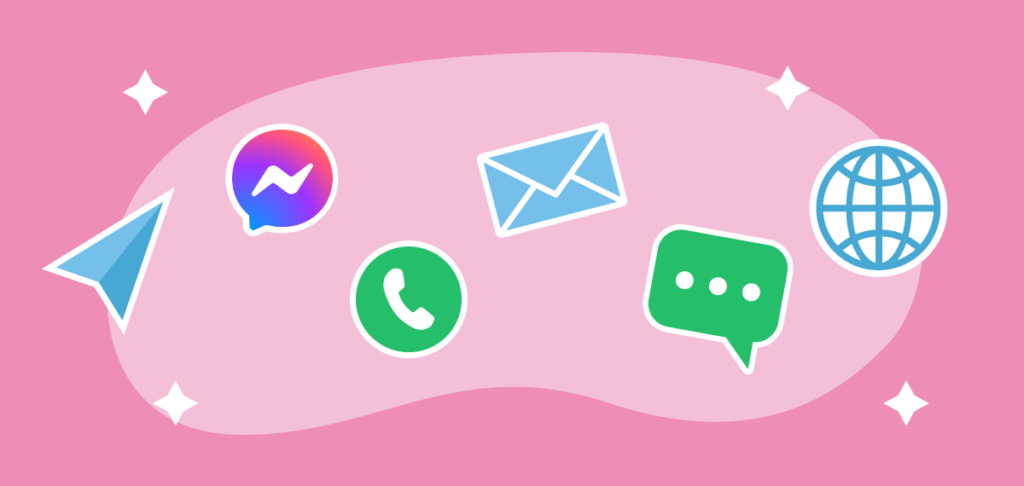 Multi-channel communications
Multi-channel communication is a term that refers to interacting with customers over several different platforms, including email, social media, SMS, and more. It's about serving customers right where they are online.
There are dozens of channels to include in your communication strategy, but it's best to stick with the ones that make the most sense for your target audience. These essential channels should be included, depending on your business:
Social Media – Direct Messaging
Phone
Email
SMS
Facebook Messenger and/or Whatsapp
Web Chat
Adopting a multichannel marketing strategy allows you to learn more about your customers and their preferences. With that information in hand, you can personalize your messaging and gain an advantage over your competitors.
Improve the customer experience
The customer starts their journey looking for information. Their experience with your brand during that search can significantly increase the likelihood of a sale.
Multichannel communication improves the customer experience by meeting people where they are, so it's easier to get in touch and resolve inquiries quickly.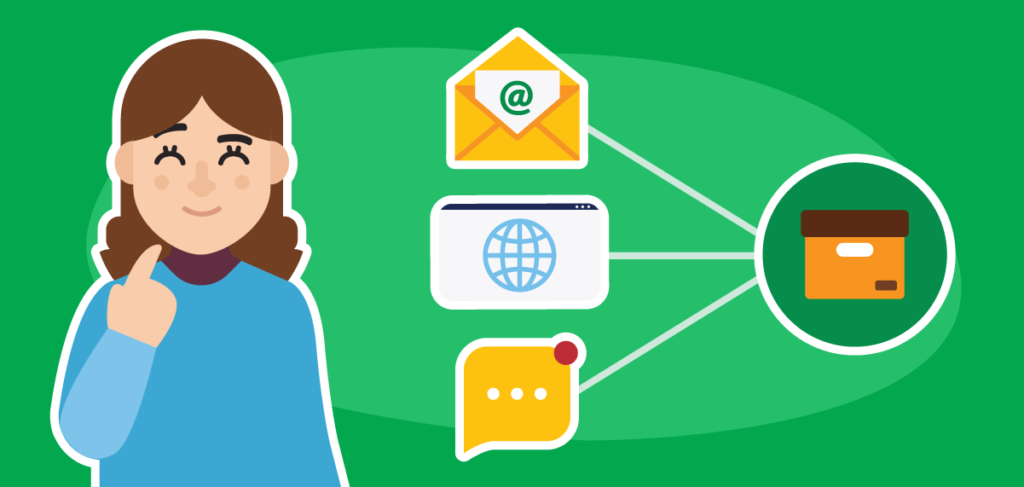 The nonlinear journey
The path from first inquiry to purchase is typically not linear. A customer may read your social post and click through to your website. Or they may click a popup on your site and trigger a marketing campaign on another channel.
Some customers will not engage with email, yet they will respond to a text message. Others favor one channel when reaching out to customer support, another for purchasing, and yet another for special offers. Customers have a distinct preference for how they receive and interact with your communications.
Universal inbox
A universal inbox is a unified inbox enabling you to access all your messages from one place. It can allow you to streamline emails, phone calls, social media messages, knowledge base tickets, and live chat in one dashboard.
Customer service, sales, and operations can all seamlessly work together and share data for each customer instead of operating in inefficient silos.
Being able to access template responses from your inbox increases efficiency dramatically by saving you time and ensuring each response is accurate and consistent.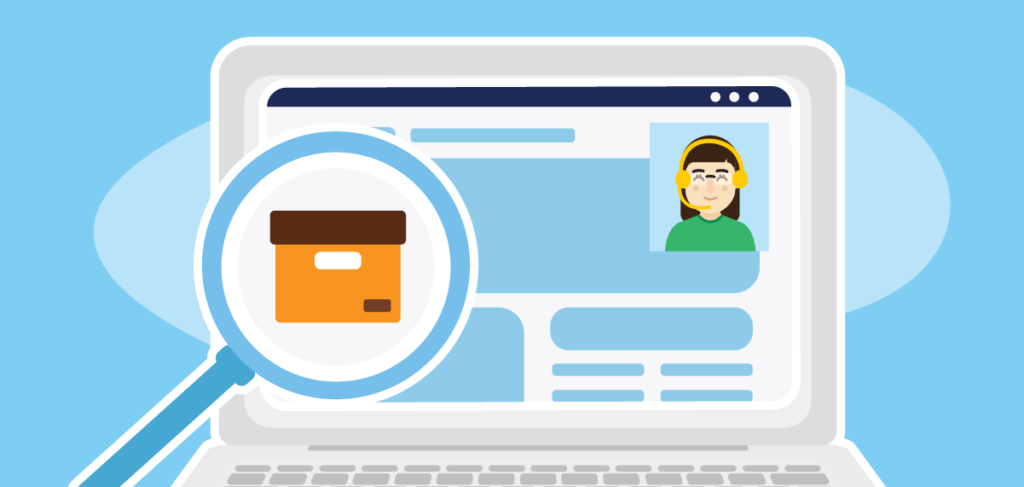 Speed up sales
Consider incorporating video into your sales intake process. Instead of scheduling a demo or sending an email with follow up literature, why not start a screenshare?
Sharing your desktop or laptop screen in real time can solve customer service problems quickly. It also makes it easy to demonstrate software and guide customers to the products and services they're looking for.
In conclusion
A good sales strategy allows you to educate and communicate with customers at every step along the way to making a purchase.
You may create a social post that sends the prospect to your website for more information. The prospect has a question and starts a chat. They read your testimonials, search your reviews and watch a few videos as they decide where to buy. They trade their email and phone number for access or information.
There are so many ways to communicate. Map out all the touchpoints and see how many ways you can be where your prospects are now to improve both sales and the customer experience.
 There are so many ways to communicate. Map out all the touchpoints and see how many ways you can communicate and improve both sales and the customer experience.