We want to help you help your customers
You may not yet have referred a client to the tawk.to Virtual Assistant Service.
We want to help you guarantee happy clients — while earning monthly commissions.
Let us show your clients how a VA can turn their world around in a LIVE co-branded webinar where we answer your customers' questions about the benefits of using our Virtual Assistant service and how it works.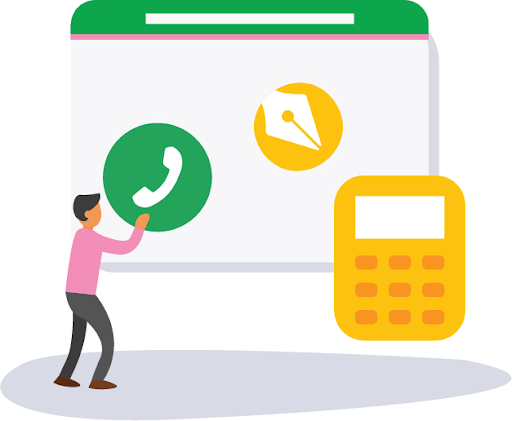 LET US CREATE A LIVE CO-BRANDED WEBINAR FOR YOU AND YOUR CLIENTS
Grow your business with the tawk.to VA program
Virtual Assistants increase productivity while reducing employee costs by up to 78%. They are the future of remote work in an industry projected to reach $435 billion by 2028.
In this live webinar, tailored for your business, we'll join you in real time to show your clients how the Virtual Assistant trend is transforming businesses and how our experienced team of trained professionals can help.
We'll help you get started promoting the tawk.to VA program and earning commissions.
And your clients can start focusing on working on and not in their businesses.
About the tawk.to VA Service:
tawk.to provides highly-skilled, experienced professionals for business owners who need to outsource non-essential tasks, streamline their workflow and free up more time.
We take care of sourcing, screening and scheduling candidates

We take care of payroll, holidays, sick days and performance management

We also track login and logout reports and ensure daily reports for work completed are being submitted
Your clients can partner with a dedicated professional for as low as $7 per hour. And you receive up to a 15% kickback per month for each referral. That's up to $4320 in commissions over 24 months!
Here are just a few of the many tasks a VA can help with :
SEO, digital marketing, tech support

Bookkeeping

Lead generation

Graphic design

Human resources

Administration

Appointment setting

Customer service
Transcription

Telemarketing

Dedicated chat support

Web development

Phone support

Blog/content writing

Data entry

And more
Note: We have no interest in competing with the services you offer, so we'll simply remove them from the list when speaking with your clients.
Our Virtual Assistant service is completely tailored to the needs of each individual client you refer. There are no contracts, recruitment fees, set up fees or long term obligations.
We'll be there at every turn to ensure the VA is a great asset to the team. And, if for any reason the assignment isn't working out, we'll pause the subscription and payments until a suitable replacement is sourced.
Your clients and associates

You — learn how a VA can help you claim more hours in your day!

Anyone who wants to simplify their workday by outsourcing non-essential, repetitive or specialized tasks
The LIVE webinar is FREE and co-branded for your business.
Opportunities are limited to Partners and Trusted Partners only. Register your interest now to get the details and save your place!