We've created a WordPress plugin that makes installation into your site very easy.
You will need an active tawk.to account to generate the chat code required.
Download the tawk.to chat plugin here: https://wordpress.org/plugins/tawkto-live-chat/
Login to WordPress. Navigate to the Plugins menu. It's on the left side of the WordPress dashboard. Then Select Add New.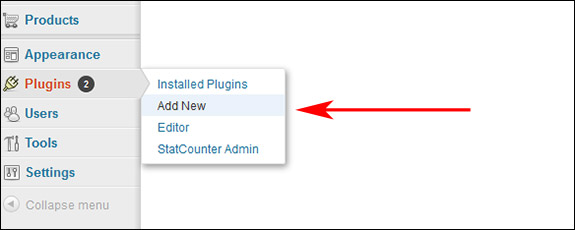 On the Install Plugins page click the Upload link in the top menu.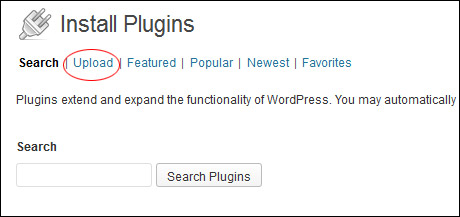 Next click the Browse button and select the tawkto-live-chat.zip file from where you saved it after you downloaded the file.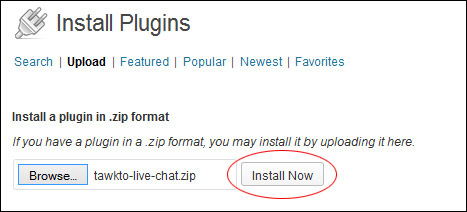 Then click the Install Now button. You should see the "Plugin installed successfully" message you see in the image below.

Then click on the link that says "Activate Plugin" You will be taken to a list of plugins installed in WordPress. Find the Tawk.to Live Chat plugin in the list of plugins and click on Settings. You will be asked to enter the email address and password for your tawk.to account.

Once you have logged into the tawk.to account choose the website and choose the widget you would like to use. In most cases it will only say default. Choose the default widget and click use selected widget.

That's it. You're done. The Widget will now appear on all pages of your WordPress site!
You can also install tawk.to without using the plugin.
Login to your WordPress Admin
Go to Appearance / Editor
Select the correct Theme to edit from the drop down menu on the top right corner (usually the active theme is selected by default)
Under Templates, choose Footer (footer.php)
In the text area to the left, add the tawk chat code right above the closing </body> tag.
Click Update located under the text window