You can view the History for any chat from your website, tawk.to page or personal profile page.
Click on the Messaging icon on the Left Sidebar of the Dashboard.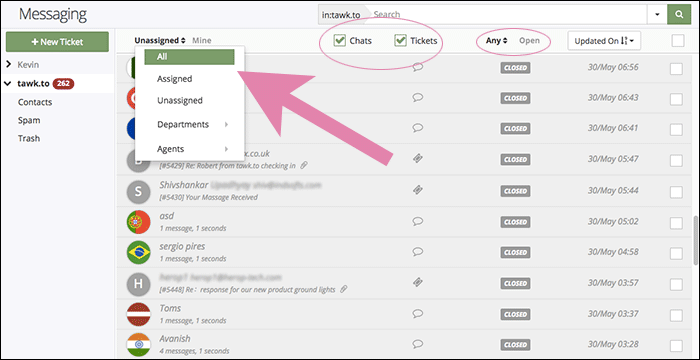 From the list on the left click on the name of the Site, tawk.to Page or Profile Page you wish to view past messages from. Then click ALL on the left of the message view area.
You will see all closed chats, missed chats and tickets in this area. You can sort them by Open, Pending or Closed.
Miss chats can be viewed quickly by selecting Unassigned as a filter.
Click on a Message in the list of Messages.  A window will open where you can view the chat transcript or ticket as well as other details such as: Visitor Location, IP Address, Notes, Last Visit, etc.
Search Chat History
You can use the search box above the messaging section to quickly find a chat or ticket.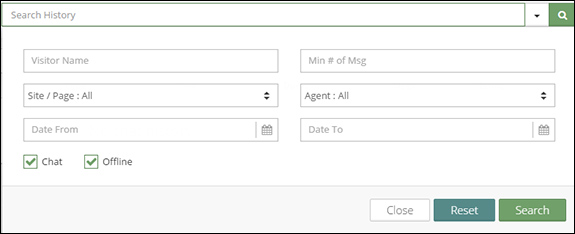 Delete a Chat from History
To Delete a Chat or Message from History simply check the box on the right side of the list next to the message you wish to delete. You can delete multiple messages at once or one at a time. Just check the box and then click on the red delete messages button.  You must be an Admin to delete messages in history.